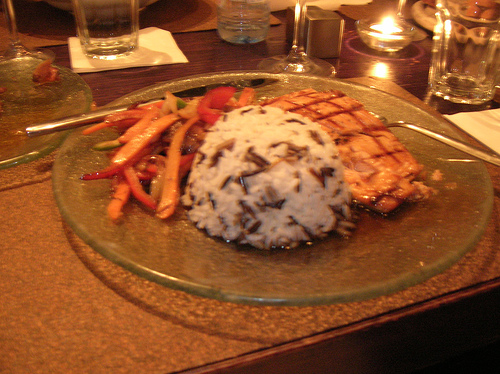 One of the areas in Israel associated with the successful high-tech industry is Herzlia Pituach, which in fact is a new part of the city Herzlia. There are loads of modern and impressive high-rise buildings there and young entrepreneurs, engineers and programmers hurry between the office buildings. Despi.jpgte the fact that Herzlia Pituach is not at all far from the hotels, the beach and the marina in Herzlia, there is a totally different atmosphere in Herzlia Pituach.
If you work at a high-tech company and are looking for a partner in Israel, you will probably, sooner or later, turn up in Herzlia Pituach. That is why I thought that I would recommend a few restaurants there. There are very many different restaurants and, especially at lunch time, they are full with groups of colleagues. By the way, a meal in Herzlia Pituach typi.jpgcally costs between fifty and seventy shekels during lunch time.
Here are three restaurants that I recommend.
Yamaka is an extraordinary oriental meat restaurant, where you can order Thai chicken with noodles, chicken breast and grilled peppers in tortillas or other delicacies. For vegetarians the restaurant offers several dishes based on tofu, with for example coconut milk. All dishes are served in a very appetizing way. Something else that is special with Yamaka, is that the walls are covered with gigantic mirrors, through which all guests can see each other.
The restaurant Mifgash Hasteak offers simpler (but delicious) meat dishes, e.g. skewers with chicken or liver. The capacity of the restaurant is about two hundred people and the numerous personnel are ready to serve you whenever you need them. The premises are very spacious and the walls are decorated with pyramids of wine bottles.
A third restaurant in Herzlia Pituach is Tzimmes that serves traditional Jewish food. A first course of chopped liver, followed by chicken soup and goose can be recommended there. The restaurant is decorated with loads of old items, making it look like an old-fashioned kitchen – beautiful!
Enjoy your meal!
Photo: Vic Lic