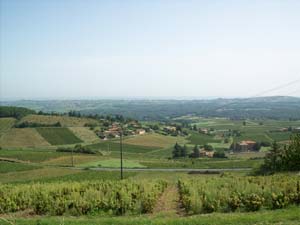 Call me what you like, a patriotic or a crazy South African, but even though French wine is great, I still prefer having a locally produced South African wine – it just tastes better. I only had a bottle and a taste of a few other wines… and I'm no wine connoisseur, but my tastebuds never lie to me!
Walking through the vineyards in the French wine region, the first thing I noticed (obviously) was the vineyards, then the quiet that lies like a blanket over the valley. (Obviously it wasn't pi.jpgcking season.)
The humidity in the Beaujolais wine region can be compared to that of Magoebaskloof/Tzaneen area here in South Africa.