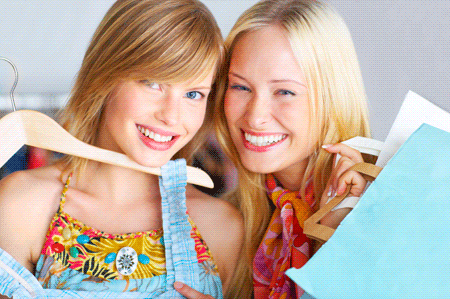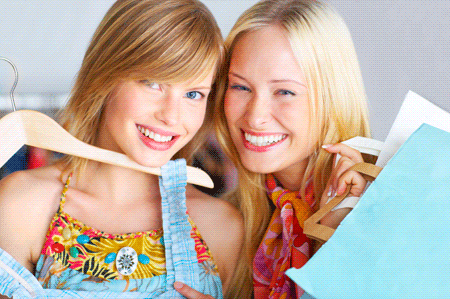 It's been next to impossible to turn a corner this week without hearing murmurs of Manolo's and Carrie Bradshaw's manodramas. Sex and the City 2 premiered on Friday, and a quick glimpse at Facebook's status updates tells me I might be just about the only single 20-something female who hasn't stood in line for two hours to see it. Don't get me wrong- I'll see it eventually, but I had a strong suspicion it would elicit a fanatical shopping spree, and my piggy bank would have combusted.
To find awesome flights to New York go here.
So, as an homage to the TV series-turned-mega movie that has so heavily influenced the fashion world, especially here in New York, I've compiled a few of my favorite bargain shopping sites around the city. Whether your taste is more eclectic like Carrie's, or chic like Charlotte's, you'll find an option that suits your style and your budget.
Century 21
22 Cortlandt Street
Get everything from jeans and jackets to undies and eyeshadow at this one-stop department store. However, their tagline "Fashion worth fighting for" is no joke; be prepared to scuffle with other serious designer discount shoppers for that last Size 7 shoe.
The Market NYC
268 Mulberry Street
For crafty pieces that others are unlikely to have, check out this flea market style shop where up-and-coming designers showcase their still affordable clothing and jewelry.
Buffalo Exchange
332 E. 11th Street
You could spend hours thumbing through the racks at this vintage secondhand shop, where many items average around $15. The funky recycled accessories are my guilty pleasure. Bonus: Bring in your own pieces for trade or cash on the spot- so you can clean out your closet and re-fill it in one trip!
Fisch for the Hip
153 West 18th Street
Calling all label lovers: this Chelsea consignment shop holds high-end designs from Hermes to Missoni at way-reduced prices.
Outlet 7
117 E 7th St
If you're a sample sale hound, consider this your haven. Showroom Seven hosts a year-round sample sale where you can find a unique mix of designer goods at 40-70% off.
Nordstrom Rack
60 East 14th Street
The national retailer opened its own outlet store in Union Square this spring, where you can find a breadth of popular brands from Marc Jacobs to Michael Kors at more than half off. Just be weary of the abundant collection of handbags–you're here because you're on a budget, remember?