Botswana is a landlocked country in southern Africa, they enjoy a mild climate in the east.
The Okavango Delta and Chobe National Park in the north are areas of exceptional natural beauty it is rich in animal life. The elephants in Chobe are the largest in body size of all living elephants.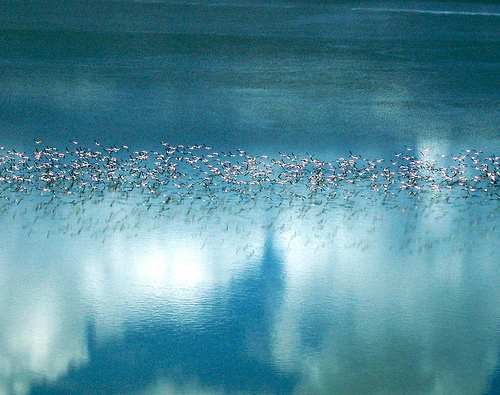 Millions of years ago the Okavango River flowed into a large inland lake called Lake Makgadikgadi (now named the Makgadikgadi Pans). Tectonic activity interrupted the flow of the river causing it to back up and form what we now know as the Okavango Delta. This has created a unique system of waterways that currently supports a vast array of animal and plant life in an otherwise dry Kalahari savannah. The delta's floods are fed from the Angolan rains, which start in October and finish sometime in April. The floods only cross the border between Botswana and Namibia in December and only reach the bottom end of the delta in Maun around July; it takes almost nine months from the source to the bottom. As the water travels through the delta, the wildlife starts to move back into the region. The areas surrounding the delta are beginning to dry out and the wildlife starts to gather together on the edge of the newly flooded areas (May through to October).
The best time for game viewing in the delta is during May to October when animal life is concentrated along the flooded areas and it is dry. For birding and vegetation the rainy season is best, (November to April) this is when the bird populations are returning and the plants are flowering and green.
Photo: edg1