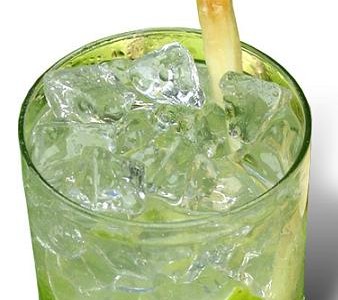 One of the best things about traveling is the opportunity to experience other cultures.  And one of the best ways to dive into a culture is to eat and drink like a local.  In Vietnam, try the pho.  In New York, eat a bagel.  In Tokyo, have some sushi.  And when in Brazil, drink Caipirinhas.
Composed of cachaça, limes and sugar, the Caipirinha (pronounced kye-purr-REEN-yah) is Brazil's national cocktail.  Cachaça is the most commonly distilled alcohol in Brazil.  It's often referred to as "Brazilian rum," but unlike rum, which is distilled from molasses, cachaça is distilled from fermented sugar cane juice.
In Brazil, the Caipirinha is found in bars and restaurants and mixed up in thousands of households every day.  Until recently, Caipirinhas were only consumed in Brazil because cachaça wasn't readily available in other countries.  But today, the cocktail is experiencing a bit of a revival and can now be found on drink menus all over the globe.  If you get the chance to drink a well-made Caipirinha, especially in Brazil, don't pass it up.  If not, try making one yourself.
The Caipirinha
– 2 ounces cachaça
– 1 medium lime, cut into wedges
– 2 teaspoons fine sugar
Add lime and sugar to an old fashioned glass, and muddle.  Add crushed ice, then cachaça, and stir.