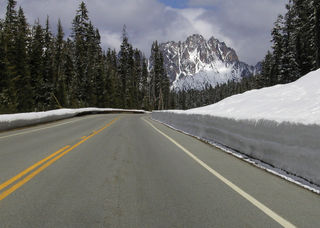 (photo courtesy of
DennisSylvesterHurd
)
As a native of Canada for over 30 years, I've been fortunate to have travelled throughout many regions of the country.  
In my opi.jpgnion, there's only one way to see Canada, the world's second largest country after Russia, and that's
by car
. There is simply no other way to visit the many areas and attractions the country has to offer, without the independance and flexibility of having your own transport. 
There are two strategies to take when travelling Canada by car. One is to fly to a major city, like Vancouver, rent a car and explore the region on day trips. You can then travel between other major cities by domestic airline or bus service, and again, rent cars in each new city and explore the areas on day trips. 
The second way, and probably the most enjoyable method, it to take a group of say 4 people, rent a car, and drive it across the country – a Canada road trip!  This is a popular method by visitors and Canadians alike, as they travel across the country that's more than 7,000 kilometres from west coast to east coast. (like driving from Cape Town to Egypt!) 
While Canada does have a national rail route, and national bus services, they are simply unable to service the various regions of the country, and are more cost-prohibitive than renting a car. To put it in perspective, the country is more than 8 times the size of South Africa, yet has only 32 million residents, so you can imagine it would be difficult to have rail lines and bus services that extend to all parts of the country. 
Canada by car is a great way to explore the country – be sure to remember a current driver's license!