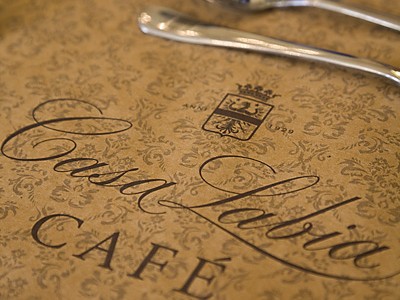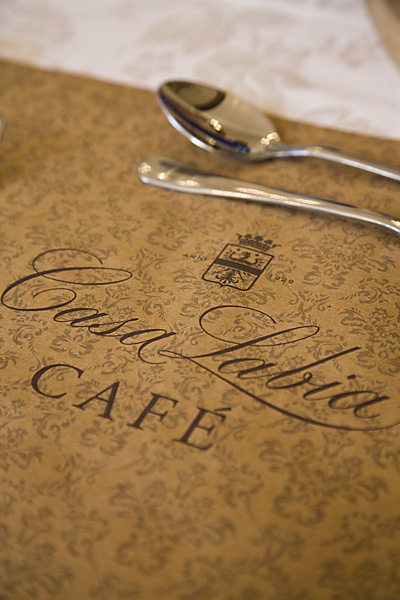 If you're looking for a lunch spot that's far from the madding crowd in the greater Cape Town area, look no further than the Casa Labia café. Just up the road from the busy Kalk Bay tourist hotspot, Casa Labia couldn't be more sophisticated… Or more special.
The former residence of Count and Countess Natale Labia, the house was built in 1929 and has recently been completely renovated and restored to its former glory. More than just a coffee shop, Casa Labia has a modern art gallery (with the most breathtaking views out over the sea), an Africanova boutique, and, of course, an Italian café.
The café alone is worth the drive. An intimate, elegant and, above all, ridiculously pretty space, the Casa Labia café is practically dripping in fresh roses, baroque gold detailing, golden chandeliers and oil paintings of country scenes and formal portraits. Somehow, though, all this detail doesn't feel fussy and over-the-top. It just feels charming. The café has only been open since June, and the ballroom and drawing room are available for private functions (think intimate weddings, birthday parties or divine afternoon teas). It's the kind of place that makes you want to use the word 'divine'.
The food, too, is absolutely divine. We decided to go for the anti pasti platter – a generous plate full of freshly sliced Italian meats, caponata, fresh marinated mushrooms, taleggio cheese, grilled artichokes and homemade bread that was an adventure with every mouthful; and the spinach and ricotta pancakes with gorgonzola cream and toasted pine nuts.  Superb. The portions are the perfect size, enough to fill you up but not so much that you need to lie down afterwards! We ended the meal with excellent coffee, and a coffee and mascarpone gelato meringue, which could only be described with one word: voluptuous. Prices are surprisingly reasonable, and it's the kind of place that could quickly turn into a monthly tradition: whether it's a meal with your girlfriends, Sunday lunch with the family or a romantic late Saturday brunch with the one you love.
My advice? Make sure you block out a couple of hours for your meal. Not only will you want to linger longer over your lunch (or brunch, or afternoon tea), you'll also want to spend some time admiring the really stunning (divine!) décor, browsing around the shop and soaking up some of the art from the gallery. Give yourself an extra hour and you can even take a stroll into the heart of Kalk Bay… that's if you can tear yourself from the 1920s back into the modern-day. There's a good chance you won't be able to!
Casa Labia is open 10am to 4pm, Tuesday to Saturday.
Find out more at www.casalabia.co.za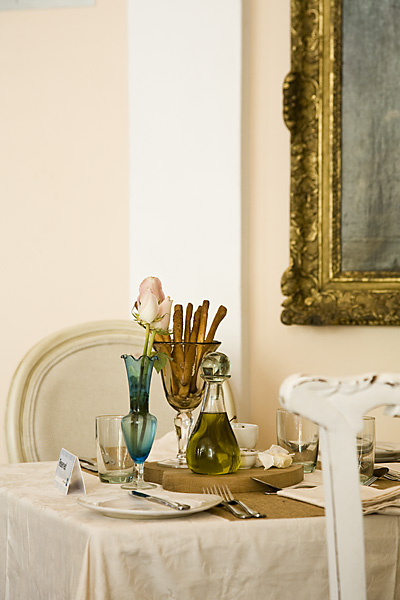 Photo: Mark Peddle