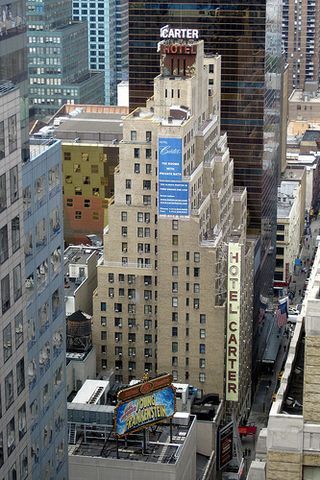 The cost of living is one of the more expensive things in New York, both for tourists and locals. But this has created a demand – for visitors to look for cheaper alternatives and for New Yorkers to rent out extra rooms in their apartments. A very good combination.
While it's hard to find a hotel room under 150 USD/night, you can get a guestroom for about half that sum. You will have to share the bathroom with your host of course but in the cheaper hotels you have to share with several other guests. And you do get access to a kitchen, and the important fridge for storing those cold beverages. And usually the host also has wifi that you can use for free.
Even the hostels I have checked charge about 40 dollars/bed and then you have to share your room with others. So for two people you don't have to pay more for your own private room.
To find awesome flights to New York go here.
There are a few different web sites. One that is used a lot in the US and that I know work well is AirBnB.
You can also try:
Vacation Rentals