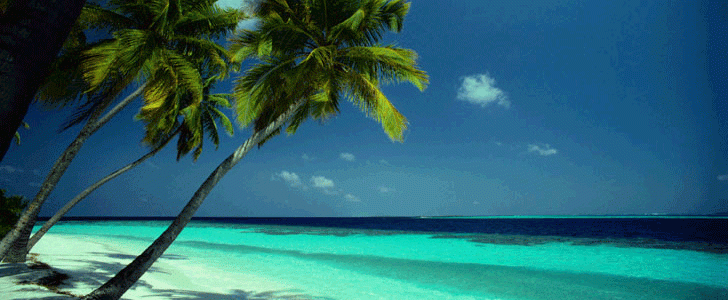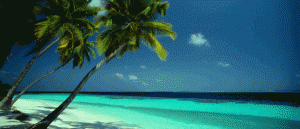 I don't see how people get annoyed while traveling.
We tend to see it all the time. These people, may be in groups, may be by themselves, show up at an airport or a bus terminal or a hotel… and they hate life. It's enough to make you ask: Why are you on holidays anyway?
Coming to you this week from the beautiful Coral Coast of Fiji, I've set off on a brief escape from reality: READ- 10 days away to sit on a beach and do nothing.
Arguably, I'm not in the best frame of mind or the best location to be one of those 'grumpy travellers'. After all, right about now I'm staring out from my balcony of my hut that's right on the beach, staring at nothing but thirty foot palm trees, beautiful white sand and a big blue ocean. How could people be mad at that?
I see it every time, particularly when I transit through Sydney airport strangely. Sydney being the business capital of Australia tends to have more business travellers pass through its doors than most other Australian airports, so naturally the stresses of travel get to more people there. I understand that a little, you're under pressure, you've got a meeting to attend etc etc. but for the average holiday travellers, what's wrong?
I know, I know, I've heard it all before… It all seems to start at the airport. No matter where you are in the world, travel to and from the airport is never cheap then you have to make your way through masses of cues at airline check in desks to people who don't seem to understand that you just want to take the kitchen sink with you on holidays. It's not your fault you're flying a budget carrier so of course it's acceptable to get angry with everyone because you have to pay for a good seat, luggage, water, food, maybe even to use the bathroom…
Poor thing, maybe once you arrive there'll be some respite. Ooops, spose not.
Of course, the battles of being in a foreign place often start when you get in the cab. You end up taking the "tourist" route which really just means $5 more… and directions are barely stuck to. You may not understand the road rules or the customs so of course, traffic is better off in your home country. Less be said for those millions upon millions of other tourists everywhere that get in your way and make your trip lousy. Best you stay home really.
Hopefully some of you got my sarcasm. At the end of the day, travel should be about a great adventure and whether you're going around the corner or around the globe, pack with you a smile and an open mind so when you have to tackle real problems (vs long airport queues), you'll still end up having a good time.