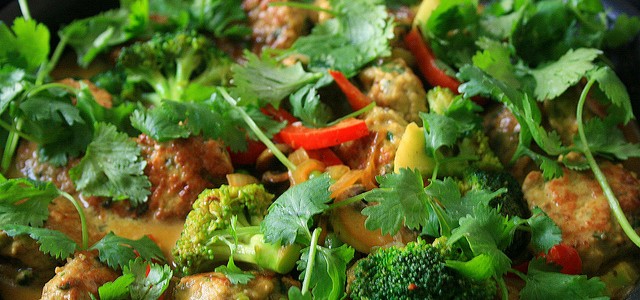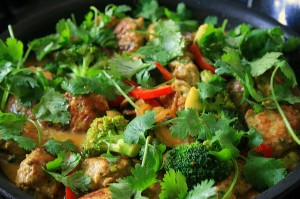 I took a walk through my supermarket late the other night wondering what to cook for dinner… now I'm certainly no culinary master. Far from it, but I did feel like some home cooked food.
I'm the first to admit that I can't cook. Also, as a traveller, I proudly proclaim that I'm a restaurant dweller, not a chef but sometimes you just can't help but want to get into your kitchen and make use.
When I was living in Macau, I spent 14 months eating three square meals a day prepared by someone else. Being a casino town like Macau we had pick of any number of dining options from the finest of upper class silver service restaurants to the most local of shantis, we ate at the employee dining room, we ate at roadside stalls, we ate at Mcdonalds (yes – groan now!), we even pushed ourselves to buy a BBQ and have a rooftop BBQ every few weeks but…. cook…..? No Chance.
So being back home and stuck in that 'not cooking' bubble, I've been living out of other people's kitchens, restaurants near and far and of course, the late night fast food when all else fails. Suddenly, I found myself in the supermarket planning to cook my own meal….. what has come of me?
So off I go – A few things amazed me.
Firstly, I found it very interesting how travel has actually influenced my pallette. Do I cook a Thai green chicken Curry or do I cook the slow roasted French lamb shanks? Do I cook the beef with black bean noodles or do I prepare myself some fresh barramundi oven steam with fresh vegetables?
There is no doubt that travel widens the taste – So where is it you've been that has inspired your dinner plate so greatly?
I settled on the Thai Green Curry as it's an old favourite both in taste, sentimentality and travel memory but here comes the next problem – finding the authentic flavours from afar.
There's alot to be said for the Asian Groceries section at your local supermarket but do they stock up?
Thankfully – mine does. While the Coconut milk may not have been from Koh Tao, the chicken maybe not freshly beheaded and the bamboo chutes not freshly chopped but hey – I'm in suburban Melbourne so you take what you can get.
At the very least, bringing your travel tastes home to the dinner plate lets you bring a little piece of that place home with you, so next time you're sad that you're not travelling somewhere far flung, it may be time for your own version of a Thai Chicken Green Curry.
Til next time…. Bon Appetit.
Image from Hamburger Helper
[boilerplate bytitle="Standard"]