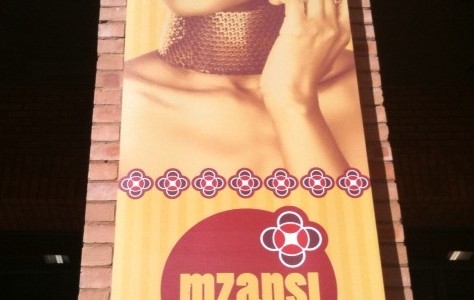 South African craft and design is increasingly gaining international recognition, just ask Los Angeles-based celebrity decorator Michael Smith who installed 2 chandeliers made from plastic bottle tops, crystals, beads, and other recycled trinkets in the Obama family's private quarters in the White House. The trashy (literally) art chandeliers, called Princess and La Riche Ella, were handcrafted by the Magpie Design Studio – and raised international awareness of how great South African craft and design can be.
Gauteng is home to 40% of South Africa's creative industries, many of whom draw their artistic inspiration from Jo'burg. We're not talking production line tourist knick-knacks either – you'll find plenty of those from Jo'burg's chatty, persistent street hawkers.
Jozi is home to some outstanding community craft collectives. The Craft and Design Centre, just off Sandton Square started out as a once-off exhibition of handmade African crafts at Christmas time. Demand for the eye-catching wire and bead art, jewellery and accessories soared, and today the store is at the forefront of cutting-edge craft-design, and sustainable, socially responsible retailing.
Many of Jo'burg's craft making projects grew out of a realisation that creative skills alone is not enough to make a difference in the lives of the South Africans trying to make a living from the artistic sector. Community art and craft collectives have become a way to link socially conscious art with meaningful commercial and social entrepreneurism. Markets and galleries managed and stocked by local crafts people, also become spaces for crafters to receive mentoring, gain business experience, interact with consumers, and learn from other artists.
Zasekhaya market, based at the Bus Factory in Newtown, is a non-profit organisation that provides a creative outlet and training for unemployed people to sell their handmade crafts. Go here for one-of-a-kind traditional baskets, pots, walking sticks, homeware, and jewellery.
Find the covetable ceramic jugs of Ozolo Ntshalintshali (she is the sister of acclaimed deceased potter, Bonnie Ntshalintshali of Ardmore Ceramics in KwaZulu-Natal) at the Kim Sacks Gallery in Rosebank (+27 (0)11 447 5804). And, for the funkiest, Mad Hatter tea sets in town, visit the studio of ceramic artist Peter Mthombeni (+27 (0)72 955 1755) in Troyville.
Craft making has become an expression of our cultural diversity, but also a way for creative entrepreneurs to improve their lives. Craft – with conscience – is cool.