I like travelling down the Garden Route and exploring the likes of little quaint towns on the most beautiful and pi.jpgcturesque coasts in South Africa. Mossel Bay was just one of the many towns I've visited and even though it may not seem large enough for a long holiday – it is quite the holiday destination for families and couples alike.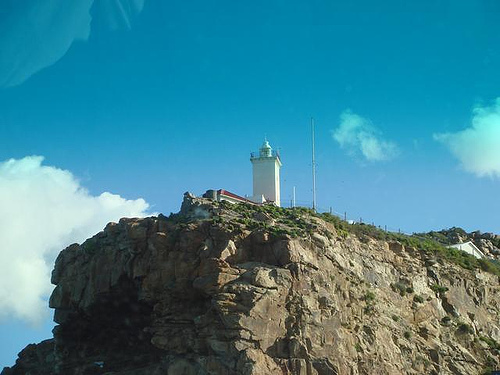 You're bound to love the warmth of the sun and ocean all year round and beaches like Dias beach has been much a tourist destination as any. For the avid food connoisseur, you will find mussels and seafood galore. The best mussel pot that I tried to date was at the Protea Hotel in Mossel Bay. They serve up their mussels literally, in a small pot, and the sauce which you can lap up with warm crusty bread is just to die for 😉
If it's history and discoveries you are after, look no further than the Bartholomeu Dias and Shell Museums, which are housed in the same complex. Be sure to take a scenic trip on the ol' Santos Express.
And what would a trip to Mossel Bay be without a scenic drive up to the famous Cape St Blaize Lighthouse. It is most beautiful up there at night time so be sure to go for sundowners near the Cave and then take a slow drive up to the lighthouse after supper.