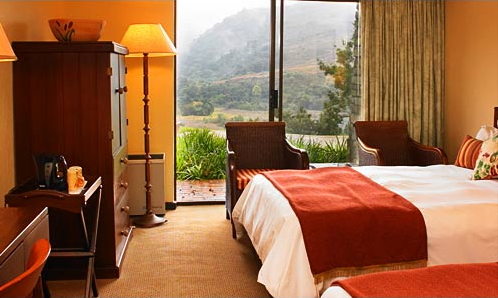 This spectacular world heritage site has long been home to many hotels, but deciding between the Drakensberg resorts has always been difficult. Here is some top Drakensberg accommodation to consider for your next trip in no particular order: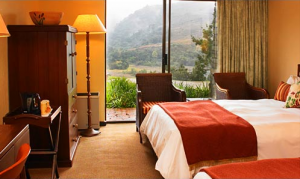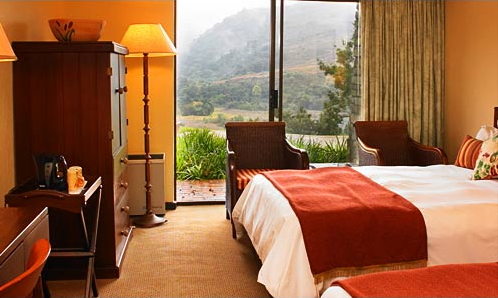 1. Drakensberg Sun
Tucked away in the Champagne Castle valley, this extremely popular Drakensberg resort could be considered the jewel in the crown of Southern Sun Hotels. The spectacular valley it's set in and its proximity to all the great outdoor activities available in the area make it an ideal spot for families. But it's not just families it's aimed at, if you're a couple looking for a romantic weekend away or just some time out, the luxurious, yet rustic rooms will certainly put you in the holiday mood. It's 4 and a half hours from Joburg and 2 and a half hours from Durban, accessable and easy to find, it comes highly recommended.
Enquire HERE or call us on 0861 878 278 (option 5)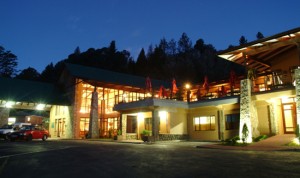 2. Drakensberg Gardens Golf and Spa Resort
Set in the striking Southern Drakensberg the fantastic and much lesser known Drakensberg Gardens Resort has a broad range of activities from the usual hiking through to it's wellness centre, cellu-beauty salon and the only 18 hole golf course in the area! Rooms are tastefully decorated and comfortable, there are a range of restaurants for every taste as well a a fitness centre and a wide variety of other sporting activities. Drakensberg Gardens is definitely a resort to consider for the energetic and quiet-seeking traveller alike.
Enquire HERE Or call us on 0861 878 278 (option 5)

3. Alpine Heath Resort – Drakensberg
Located in the Northern Drakensberg near the Royal Natal National Park, Alpine Heath Resort is close to the spectacular amphitheatre, a part of the mountains instantly recognisable as the Drakensberg. Alpine Heath is one of the most well-established resorts in the area with 100 three bedroom self-catering chalets,  an a la carte restaurant, kids entertainment area and a wide range of things to keep yourself busy with like squash, tennis, swimming pools, bike riding, horse back riding and so on. If it's a holiday vibe you're after coupled with picturesque scenery, this is the resort for you!
Enquire HERE Or call us on 0861 878 278 (option 5)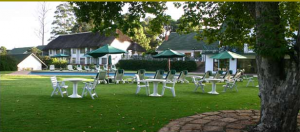 4. Champagne Castle Hotel – Drakensberg Central
The four star Champagne Castle Hotel is situated face-to-face with the dramatic peaks of the Central Drakensberg. There are quaint rooms in the hotel building as well as picturesque and luxury self-catering chalets with spectacular views of the mountain. Why not try your hand at fly-fishing or take a horse-back ride through the mountains or simply laze by the pool with the calming alpine backdrop to soothe your soul? The Drakensberg's Champagne Castle Hotel is nothing if not magical and makes for an excellent wedding venue too.
Enquire HERE Or call us on 0861 878 278 (option 5)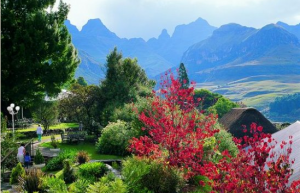 5. Cathedral Peak Hotel – Drakensberg Central
Yet another Central Drakensberg gem is the well-established Cathedral Peak Hotel which has been around since 1939. With just as spectacular views as any of the resorts in the area it boasts neat and traditionally decorated rooms to compliment the setting. With 18 hiking routes, a 9-hole golf course, beauty therapist and kids facilities, you'll find plenty at the Cathedral Peak Hotel, to keep you and the family busy.
Enquire HERE Or call us on 0861 878 278 (option 5)
[boilerplate bytitle="Standard"]