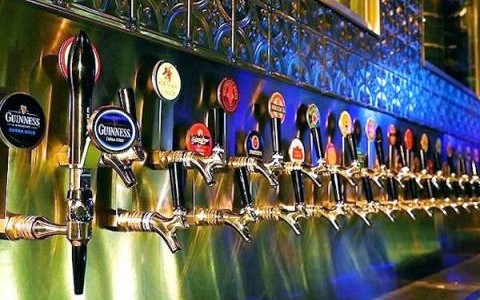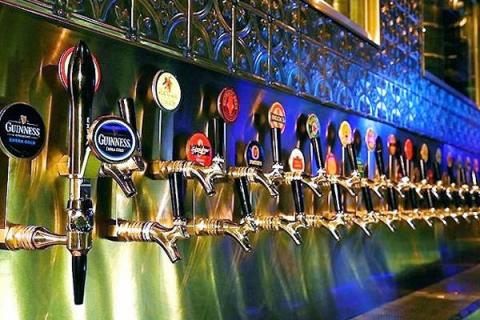 Washington, DC is home to the United States federal government, more than 100 resident embassies, smiling politicians and well-publicized scandals.  All that pomp and circumstance can cause a lot of stress, so it's no wonder why DC is one of the world's hotbeds for happy hour.  The city's diverse population, foreign dignitaries and steady stream of tourists account for the variety of food and drink, with no bar serving a more varied array of beers than The Brickskeller Dining House and Down Home Saloon.
Located near Dupont Circle, The Brickskeller was established in 1957 and over the years has amassed more than 1,000 bottled beers for patrons to enjoy.  In fact, The Brickskeller is listed in Guinness World Records as boasting the largest selection of commercially available beers.  The beer menu reads like a thick book, spans six continents and features exotic beers from Latvia to Eritrea to the Philippines.  American and European beers receive a lot of fridge space, with staggering amounts of Belgian, English and German varieties.
While bottled beers are the bar's primary focus, The Brickskeller also features an assortment of draught beers as well as cask ales and mead.  Wines and spirits are also available, plus a few beer cocktails.  The Brickskeller serves a simple menu of American bar food.
Building upon the success of The Brickskeller, owners Dave and Diane Alexander opened a sister location, called R.F.D., in 2003.  This beer-forward bar sports about 40 taps and nearly 300 bottled beers, and features a more extensive menu than The Brickskeller.
Although there's no shortage of places to eat and drink in Washington DC, The Brickskeller and R.F.D. have set the standard for beer, giving residents and visitors alike two venues to enjoy rare beers from around the world.