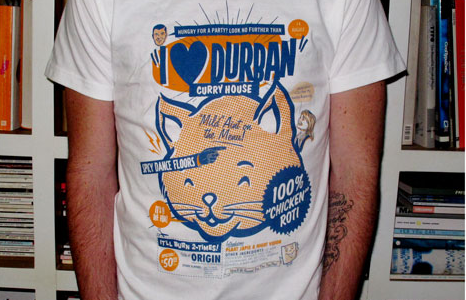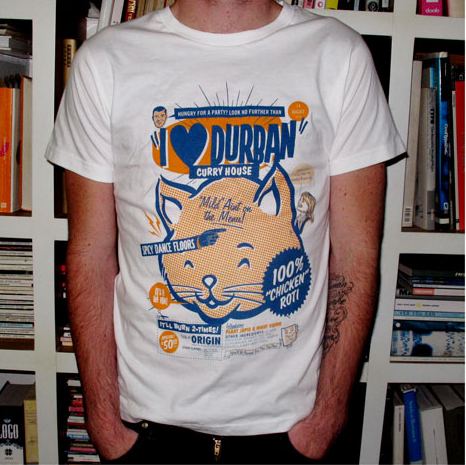 Durban is a city famous for many things: bunny chows, warm seas, the largest Indian population outside of India, and sticky-hot summers, to name just a few.
What Durban is not particularly famous for is cutting-edge design… But that's about to change. Of course, all Durbanites know that this sleepy East Coast city has creativity pouring out in all directions, but it's only in the last couple of months that they've started showing it off.
I say this for one reason:  the I Heart Market. This monthly feast of craft and creativity is solid proof that Durban, while sleepy, is by no means lazy. Jewellery of every shape and description, vintage-sourced clothing, handmade rugs and toys and decorations (for home and body) are all on display, as well as some truly decadent edible art (I'm thinking in particular of the sinfully delicious cupcakes). It's a feast of the creative arts, and it happens every month at the DLI hall. Find out more about it here: http://iheartmarket.blogspot.com/
Of course, the market isn't the only place where creativity pools in Durban, nor is it only in the last few months that the city has found its creative feet. Case in point: disturbance design. Quite possibly the coolest design agency in South Africa (and I say that knowing that there are many extremely cool design agencies around), disturbance is famous for their offbeat design, extremely talented illustrators and willingness to take on the strangest projects. They famously released a 10 year anniversary book of some of their favourite work ('These are a few of our favourite things'), and work in an office as beautiful as their craft.
Lest you think I'm gushing unnecessarily here, I invite you to take a look at their website: www.disturbance.co.za and then click through to The Daily. Here, the disturbance team loads photos of inspiration from their daily lives and samples of what they're working on at the moment, accompanied by witty comments.  My personal favourite is the bad eggs from the 5th of August.
So what is it about Durban that breeds such creativity? Is it the laidback pace of life? The intense heat in summer and the blissfully blue-skied days of winter? The mix of cultures (Zulu, Indian and white) all in one melting pot? Or is it something else, something intangible that gets into your blood and makes Durban one of those places you fall in love with, even though you're not quite sure why.
Cape Town has the mountain, Joburg has the nightlife, but Durban has something else altogether. Maybe it's time you went there and found out what it is…?
Photo: Disturbance