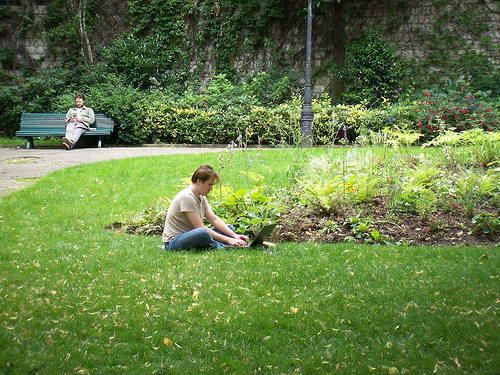 For the first time ever an international technology summer camp will be arranged in Israel. All English-speaking children and teenagers, between 10 and 18 years old, are welcome and around 300 youngsters are expected to participate.
The camp will take place at a residential educational institution in a nature reserve, only 45 minutes by car from Tel Aviv. During two weeks the participants will learn more about Israeli inventions and meet some of the people behind them, but first and foremost, try themselves.
With top-quality hardware as well as software, the children are encouraged to use their creativity and invent new products in the fields of 3D animation, Flash, Web 2.0, Robotics and more. To get even more inspi.jpgration, visits are planned to the Israeli research departments at Google, Intel, Microsoft and Motorola, as well as the famous universities the Technion and the Weizmann Institute.
Parents do not have to be afraid that the teenagers will stay inside the whole day, in front of the computers. On the contrary, they will take part in several sports activities, bonfires, film screenings, etc. A beautiful pool is also at their disposal.
For those who want to experience a bit more of the land of Israel, a five-day-trip will be organized before and after the camp. It will take the campers to Jerusalem, the Dead Sea and other interesting sights. These trips are warmly recommended, so that you get to know the country that gave the world a large number of inventions, such as ICQ and drip irrigation.
More information about eCamp Israel can be found here.
Photo: Bitterjug