Now that the festive season is little more than a glorious memory, the time has come to start planning how to make the most of the events and festivals in South Africa in 2020!
Our beloved Mzansi has become quite the hub of social activity, dazzling locals and tourists alike with everything from music festivals to sports tournaments and celebrations of food and culture. Make the most of your long weekends and plan some memorable little trips!
January
Jazzathon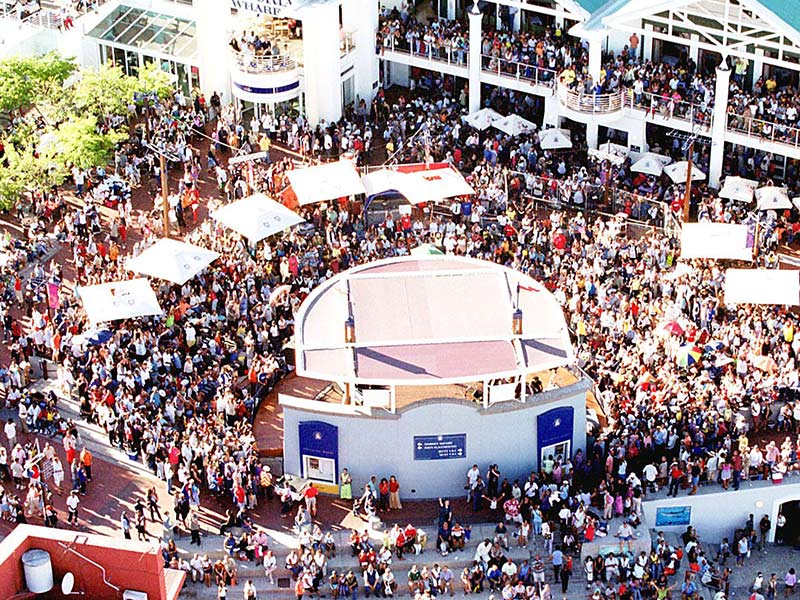 9 – 12 January | V&A Waterfront Amphitheatre
Kick-off 2020 the right way! As we all know, there is no shortage of events and festivals in South Africa. The Jazzathon is a Cape Town institution that is considered a precursor to the Cape Town International Jazz Festival. Pack a picnic basket, grab a camping chair and make your way to the iconic Waterfront for African sounds, great camaraderie and guaranteed frontier family fun. You are more than welcome to bring drinks to sip on as you settle down to be wowed by some of South Africa's top jazz musicians.
Anyone in the know will tell you the Jazzathon is unmistakably African, utterly enjoyable and most importantly, free of charge! Shows run from 1-8 pm daily, but get there early to secure a great seat!
Kirstenbosch Summer Sunset Concerts
12 January – 5 April | Kirstenbosch Botanical Gardens
Say HELLO to summer by treating yourself to a Summer Sunset Concert at Cape Town's absolutely breathtaking Kirstenbosch Gardens. Choose from heaps of the best artists South Africa has to offer and gear up for sundowners with a show! Upcoming concerts include Mi Casa, AKA, Don Vino and Lady Zamar to name but a few. Tickets range from R170 to R220 and tend to sell out fast, so be sure to book in advance!
Cricket Test Series
24 January | Illovo, Johannesburg
Wander on over to Wanderers Stadium in Illovo, Johannesburg, for a day filled with cricket, gees, summertime lounging, and most importantly, gwijo. The South Africa vs England Cricket Test Series takes place on 24 January and tickets go on sale from as little as R100. Gather your squad, polish your sunglasses and enjoy world-class cricket in a world-class stadium. Feeling brave? Sing along to some gwijo and feel the Mzansi spirit! While this may not be particularly high up on the calendar of events and festivals in South Africa, it definitely makes for a fun day out!
The Pinot Noir Celebration
24 – 25 January | Hermanus
Calling all winemakers, aficionados, lovers and drinkers. The Pinot Noir Festival celebrates South Africa's beloved premium export wine and offers one-of-a-kind tastings, networking opportunities, conferences and more. If the sound of celebrating wine, over a bottle of wine, by learning about wine tickles your fancy, book your pass and make your way to the picturesque Hemel-en-Aarde region of Hermanus for an experience par none!
February
Sun Met Horse Race
1 February | Kenilworth Racecourse
Trade in your jeans, sneakers, slops and the like for a day filled with gowns, three-piece suits, over-the-top hats and oversized shades! The Sun Met Horse Race gives fashionistas a chance to put their best heeled and muled feet forward for a day at the races. Be sure to book your tickets while they last and be extra sure to be Insta-ready at all times!
Up the Creek
6 – 9 February | Swellendam
Make your way to Swellendam for South Africa's second-longest-running outdoor music festival! At 30 years running, Up the Creek has hit an incredible milestone and, as such, promises to deliver four days of excellent music and camping realness. Whether you prefer roughing it or glamping, Up the Creek caters to your every nature-loving whim. Book your spot, pack your weekend life into the boot of your car and gear up for an epic weekend!
Midmar Mile
8 – 9 February | Howick, KwaZulu-Natal
Welcome to the world's largest open-water swim event! Whether you're a professional or a novice, the Midmar Mile has something for you to flap your flippers to. The swim takes place at Midmar Dam in Howick, just outside Pietermaritzburg and is open to anyone from children to the most seasoned swimmers. Be sure to be on the lookout, chances are you'll run into one or two swimming legends so be sure to remain selfie-ready at all times. The Midmar Mile definitely tops the list of events and festivals in South Africa, in our book!
It's a Love Thing
14 February | Grand Arena, Cape Town
Stumped on what to get up to on Valentine's Day? We've got you covered! From as little as R125, you and your significant other can get dolled up and enjoy a night of music and revelry! Robin Pieter's "It's a Love Thing" brings together a surprise act comprising of top tier South African musicians each year. The likes of Nur Abrahams, Idols winner Paxton Fielies and homegrown superstars Lira and Belinda Davids regularly grace this stage to name but a few. Be sure to book your tickets as soon as possible as this event has become quite the Cape Town occasion!
The Love Music Festival
14 February | Nederberg Wines, Paarl
Options for Valentine's Day in Cape Town are seemingly endless! Hosted by Cape Town Comedian and MC, Quintin Manuels, the Love Music Festival brings together a scenic wine estate experience paired with the smooth saxophone sounds of iconic saxophonist, Don Vino, and velvety crooning of Loren Erasmus. Take in the gorgeous Paarl Nederberg as you set the night to romance, food, wine and world-class entertainment.
Tickets start at R295 and include rates for couples, as well as VIP couple rates. Your ticket gets you a bottle of bubbly too. Booking in advance is essential as tickets do sell out fairly fast. Hurry!
Moonstruck
15 February | Clifton, Cape Town
If surfside romance is more your thing, head for Cape Town's gorgeous Clifton 4th beach for a night of candles, music and slow dancing in the sand. Cape Talk's Moonstruck presents top jazz acts such as Camillo Lombard to annually wow beachgoers with the best African jazz offerings. Set to a backdrop as majestic as the Atlantic Seaboard, a magical night is guaranteed to be had!
Clarens Craft Beer Festival
21 – 22 February | Clarens Village Square
Music, live entertainment, food and craft beer. The things champion weekends are made of! Head for cosy Clarens for a fun family day trip or just a day with the crew. The Clarens Craft Beer Festival celebrates its 10th anniversary this year and, as such, promises a celebration of note! You can book a weekend pass for just R255. Go ahead, spoil yourself!
Design Indaba
26 February | Artscape Theatre, Cape Town
Lauded the "best design conference in the world", tickets to the Design Indaba in Cape Town are worth their weight in gold. Every year creatives, designers, writers, artists and the like flock to Cape Town for networking and specialist conferences on design, design thinking, innovation, creative leadership, design activism and much more. It's not difficult to see why these tickets are so sought after. Feeling inspired? Book today!
Ultra South Africa
28 – 29 February | Ostrich Farm (CPT) & Nasrec (JHB)
Needing no introduction, Ultra South Africa is one of the biggest electronic music festivals to grace our shores. The stellar line-up includes the likes of DJ Black Coffee, Steve Aoki, Dash Berlin, Afrojack and more. Tickets start at R650 and sell out faster than most music festivals. Don't miss out!
March
Randfontein Show Food & Music Festival
5 – 8 March | Greenhills Stadium, Randfontein
Treat the whole family to a day of funfair rides, glorious food, live entertainment and much more. The Randfontein Show has been wowing festival-goers for more than 30 years and continues to do so with a lineup that includes Early B, Nicholas Louw, Kurt Darren, Sky Ocean, Tanya V and many more South African entertainment veterans. Tickets start at R80 and include discounted rates for senior citizens and children.
One Day International Cricket Series
7 March | Senwes Park, Potchefstroom
The South Africa v Australia ODI cricket series takes places at Senwes Cricket Stadium in Potchefstroom. Check out the lovely game as well as your favourite local and international cricket players from as little as R100 per person. Sunblock is always advisable as well as a willingness to bring the gees. Back our boys by making noise!
Cape Town Cycle Tour
8 March | Cape Town
Cape Town Stadium will once again become the rendezvous point for local and international cyclists alike. The 42nd race takes place on 8 March 2020 and kicks off in the shadow of the majestic Table Mountain before stretching to picturesque Constantia, Glencairn, Noordhoek, Kalk Bay, Simonstown and more. The Cycle Tour has always provided a unique way of seeing Cape Town's breathtaking beaches and, weather permitting offers cyclists views of Robben Island as well. Local entry tickets start at R470 while international entrants pay a flat entry fee of R1,100.
Bazique
13 – 15 March | Elgin Grabouw Country Club
Imagine Woodstock, reimagined. Trade in the mud and drugs for glamping, food trucks, spa days and starlight nights. Boasting five stages, some of which are beach facing, Bazique offers festival-goers a truly unique experience. Take part in enjoying anything from art exhibitions and fire dancing to silent discos and a starlit spa! Book tickets and get to glamping with ease.
Klein Karoo National Arts Festival (KKNK)
24 – 29 March | Oudtshoorn
Once a year, thespians, musicians, arts students and theatre lovers fill the streets of Oudtshoorn for a fun-filled celebration of art, music and culture. Be sure to book your accommodation in advance!
Cape Town International Jazz Festival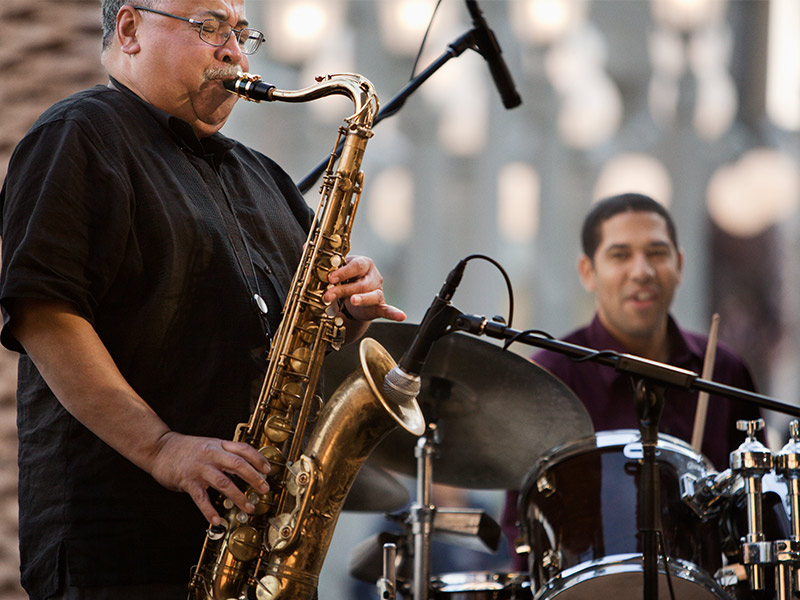 27 – 28 March | CTICC
Cape Town's biggest Jazz festival takes place at the Cape Town International Convention Centre on 27 and 28 March. As usual, the Cape Town International Jazz Festival is complemented by a free concert in Greenmarket Square and heels and mules give way for comfortable walking shoes as tourists take to the streets to mingle with locals and hit up local karaoke bars. This year's line-up includes Abdullah Ibrahim, Lira, Ndlovu Youth Choir, Lady Zamar and many more internationally acclaimed artists. Tickets start at R649 and are already available for purchase.
April
The Rand Show
8 – 13 April | Johannesburg
The Rand Show in Johannesburg truly has something for everyone. Check out anything from how to optimize your living space to expos on health and wellness, live music and much more. This year's show will be divided into zones dedicated to food, entertainment, lifestyle and retail, and much more. This one is definitely not to be missed!
Splashy Fen Music Festival
9 – 13 April | Pietermaritzburg
Head for the Splashy Fen Farm in Pietermaritzburg to experience South Africa's longest and oldest running music festival. Choose from five different stages and family-friendly activities like camping, food stalls. Weekend Passes start at R740 and include discounted rates for children.
Two Oceans Marathon
10 – 11 April | Cape Town
Gear up for one of the most scenic half and/or full marathons around! The Two Oceans Marathon sees a whopping 30,000+ runners taking part in this absolutely Capetonian event. Choose to take on either the 56km ultra-marathon or the 21,1 km half-marathon, either way, you deserve bragging rights! You can also choose to run for charity and make every step count. Entries start at R575 for the ultra-marathon, R275 for the half-marathon and R850 for the trail runs.
SA Cheese Festival
25 – 27 April | Stellenbosch
Foodies unite and get ready for a culinary journey. Make the most of your long weekend in picture-perfect Stellenbosch as it comes alive with patrons enjoying good food, cheese, wine, beer, gin and more at the SA Cheese Festival. Live music sets the mood for ambience abuzz with full tummies and happy people. Secure your tickets from R200 with discounted rates for children.
Suidoorsterfees
27 April | Artscape Theatre, Cape Town
The Suidoosterfees is a melting pot of theatre, music and captivating conversation. Watch the best of Cape Town talent tell truly Cape Town stories through performance art and music. This Artscape tradition also gives talented hopefuls a platform to showcase their art. Think you have what it takes? Sign up for the Suidoosterfees talent search! Tickets start at R120. Be sure to doublecheck the show you are booking!
AfrikaBurn
27 April – 3 May | Tankwa Karoo National Park
AfrikaBurn is a festival that cannot be described. It needs to be experienced. Pitch your tent among mammoth sculptures beneath a Karoo sky and watch as fire meets art in a dazzling display of setting pieces on fire. This year's theme is Afroboratory. Interpret that however you want and let your creativity wash over you. Tickets are R1,985 for the weekend.
Pink Loerie Festival
30 April – 3 May | Knysna
Welcome to Knysna Pride! Celebrate queer pride with a flourish at the Pink Loerie Mardi Gras. Paint the town pink with flamboyant outfits, drag shows, live music, dancing, great food and more. Yes darling, its pride.
May
Comic-Con Cape Town
1 – 3 May | Cape Town Stadium
Calling all nerds and superfans! Comic Con is coming to Cape Town. From 1 – 3 May, Cape town will be awash with cosplay, gaming merchandise, comic book art and plenty more. The best of pop culture, comic book culture and literary classics will come alive at both Comic-Con, as well as KidsCon! Ever wondered what fandoms your children and/or partners are into? Take them to Comic-Con and find out! Make a day of it, and walk away with a cool t-shirt or two. Sound like a plan? Book a day pass from R160 or weekend pass from R450. To infinity, and beyond!
Huawei Joburg Day in The Park
16 May | Johannesburg Botanical Garden
On 16 May, the Johannesburg Botanical Garden becomes the backdrop to the Huawei Joburg Day in the Park. Pack a picnic basket and make a family day of it. This festival is about enjoying the best of timeless South African hits in a scenic venue, surrounded by people you have fun with. Tickets are R250 and well worth it!
June
Wacky Wine Weekend
5 – 7 June | Robertson
Warm your bones at the Wacky Wine Weekend in Robertson. Raise a glass as winemakers from Ashton, McGregor, Robertson, Bonnievale and Montagu showcase their wares and treat patrons to tastings, pairings and one-of-a-kind sales!
Comrades Marathon
14 June | Pietermaritzburg
This year's Comrades Marathon kicks off at the Pietermaritzburg City Hall and finishes at Moses Mabhida stadium in Durban. At 90km, this down-run promises to be quite the event.
Innibos Festival
24 – 27 June | Nelspruit
Next stop: Nelspruit! Nestled among hills and waterfalls, Nelspruit sets the scene for the Innibos Festival which is yet another famed opportunity to celebrate South African culture through music, theatre, dance, food and more.
Grahamstown National Arts Festival
25 June – 5 July | Grahamstown
This year marks the 45th Grahamstown National Arts Festival. Boasting an audience tally of more than 200,000 attendees, the Grahamstown National Arts Festival is one of the more prominent art festivals and draws quite the crowd of theatre and music heavyweights. Book your flight to P.E or East London and take a scenic drive up to Grahamstown.
Knysna Oyster Festival
26 June – 5 July | Knysna
The picturesque Garden Route beckons! Make your way to the quaint, seaside village of Knysna for a 10-day long Oyster festival that includes shucking competitions and seafood taste explosions! Be sure to book accommodation in advance as guesthouses and hotels fill up rather quickly!
July
Vodacom Durban July
6 July | Greyville Racecourse
As always, it's right there in the name! The Vodacom Durban July will, yet again, be a shining beacon on many a social calendar this year. Book your Durban accommodation in advance and head to the races for a day of glitz, glamour, bubbles and cameras.
Bastille Festival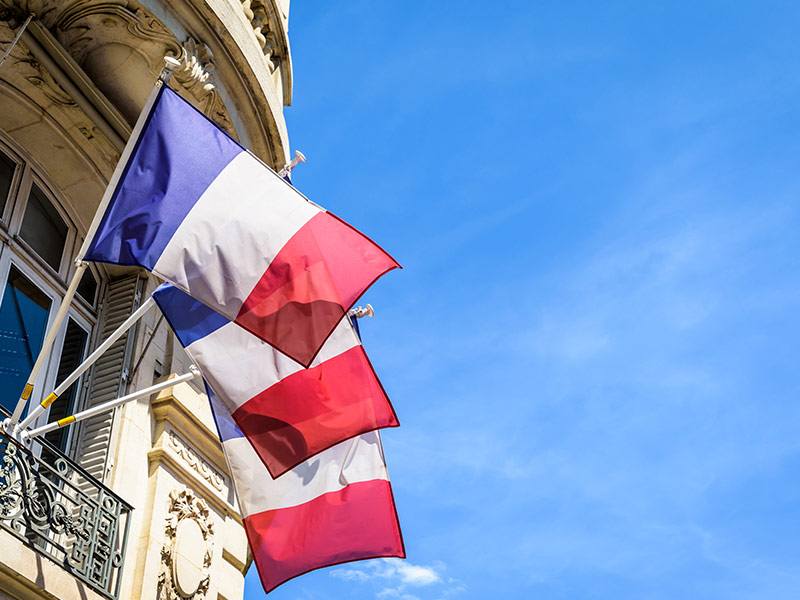 13 – 14 July | Franschhoek, Cape Town
Time to get in touch with your inner avant-garde, and don your best French attire. Wine, gourmet dining, haute couture and more await you at the Bastille Festival in luscious Franschhoek.
Free State Wine Show
31 July – 1 August | Bloemfontein
Wine, glorious wine! Bloemfontein once again hosts the 8th Free State Wine Show and promises decadent tastings, pairings and interesting choices for purchase.
August
Klein Karoo Klassique
August | Oudtshoorn
Make your way to the slopes of the Outeniqua Mountains for a lovely little Oudtshoorn excursion. Dates for the Klein Karoo Klassique are yet to be confirmed, but you can look forward to good food, great wine, art exhibitions, live music and more. Why not take a scenic road trip along Route 62? If flying is more your thing, book a flight to George and make your way to Oudtshoorn from there.
September
Hilton Arts Festival
11 – 13 September | Hilton, Durban
Hilton College in Durban plays host to the biggest theatre even in KwaZulu-Natal! Treat yourself to a cascade of colour as arts students and thespians alike put on a show of theatre, dance, music, culture, cuisine and lots more.
Aardklop
22 – 27 September | Potchefstroom
Another one of South Africa's beloved art festival institutions, Aardklop kicks off in Potchefstroom and guarantees an array of theatre performances, music, and food.
Comic Con Africa
24 – 27 September | Johannesburg
Book your flights to Johannesburg, secure your accommodation and head for Comic Con Africa! Guaranteed to be a bonafide adventure filled with merchandise, screenings, panel discussions, cosplay and more, tickets start at R170 and go up to R525 for a four-day pass. Tickle your nerd fancy with celebrity sightings and once-in-a-lifetime photo opportunities.
Hermanus Whale Festival
24 – 27 September | Hermanus
Once again, the seaside village of Hermanus opens its doors to tourists from far and wide for the annual Hermanus Whale Festival. As far as events and festivals in South Africa go, whale watching has fast become a social occasion. Get ready to watch the majestic Southern Right whales return to their home in southern Africa as you gear up for a day of good food, wine, interactive eco-marine exhibits and more. Book your Hermanus accommodation in advance and make a little getaway of it!
October
Rocking the Daisies
2 – 4 October | Cape Town
Registration to buy a Rocking the Daisies festival and camping pass has officially opened! Get ready for one of the biggest South African outdoor music festivals. Dubbed "The African Coachella", Rocking the Daisies has been wowing festival-goers with some the best local and international artists for 15 years. Tickets start at R595, excluding camping gear, and are available in a weekend pass option!
Cape Town International Film Market & Festival (CTIFMF)
12 – 21 October | V&A Waterfront, Cape Town
If you're a film student, videographer, drama student, actor or just enjoy playing around with your camera, the CTIFMF offers an invaluable learning opportunity as well as screenings of cutting-edge film & drama, panel discussions, masterclasses, workshops and more. The festival also offers an opportunity for filmmakers to submit their work for viewing and culminates in an awards ceremony which gets published. Tickets go on sale from just R50.
November
Cherry Picking Festival
November | Ficksburg, Free State
Dates for this long-running crop festival are yet to be confirmed, but be sure to leave your calendar open for the Cherry-Picking Jazz Festival in the Free State this year. Indulge in cherry mampoer, craft beers, great food and live shows.
December
Afropunk
30 – 31 December | Constitution Hill Johannesburg
It's the ultimate celebration of Africanism and ringing in a new year! Afropunk never ceases to wow attendees with world-class artists, colourful fashion, and displays of culture and African pride. The likes of Solange, Sho Madjozi, AKA, Masego, Busiswa and more have graced this iconic stage, so be sure to book your tickets and accommodation way in advance as this is a festival favourite for people the world over.
Mother City Queer Project (MCQP)
December | Cape Town
One of the more celebratory events and festivals in South Africa, this themed party is a homage to the New York queer ball culture that paved the way for LGBTQIA+ rights everywhere. The exact date, time, venue and theme will be announced closer to the time, but be sure to leave space in your December itinerary. Dress up, whip out the glitter, get your wig snatched, nails did and party the night away!
That's it for this edition of "how to boost your social itinerary"! Create that WhatsApp group and get planning! We have flights, accommodation and car hire covered. All you need to do is book your tickets and get there!
Have you attended any of these events and festivals in South Africa before? Drop us a line in the comments and let us know your thoughts!
Don't forget to sign up to our newsletter to stay on top of flight specials, promotions, and travel inspiration.
---
All information on this blog page was correct at the time of publishing and may change at any time without prior notice. Travelstart will not be held liable for loss or inconvenience resulting from the use of out-dated or incorrectly noted information.