The city of roses and cheetahs (the Sesotho name for the city honours the big cat) has more than an annual flower festival and excellent rugby to offer visitors. Locals know that there is a wealth of music, art, history, wildlife and wonderful food to enjoy, you just have to know where to go. In no particular order we give you 22 fun and affordable things to do in Bloemfontein.
1. See stars at the first digital planetarium in Sub Saharan Africa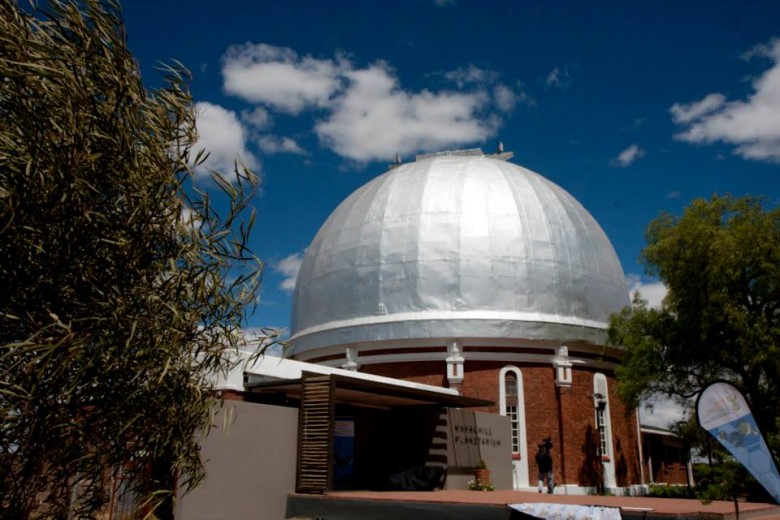 Courtesy of Naval Hill Planetarium
Gaze up at the mysteries of the universe in the first digital planetarium in Sub Saharan Africa. Opened in 2013, the digital planetarium was built as a result of a joint venture with the Free State University, the Department of Science and Technology and the provincial Department of Economic Development, Tourism and Environmental Affairs. Tickets cost R50 for adults and R30 for students and pensioners. Contact Yolandie Loots on 051 401 9751 to find out times, show schedules and to book. Each show lasts approximately 60 minutes. Naval Hill, Van Vuuren Road, Bloemfontein.
2. Party 'til 4 in the morning at die Mystic Boer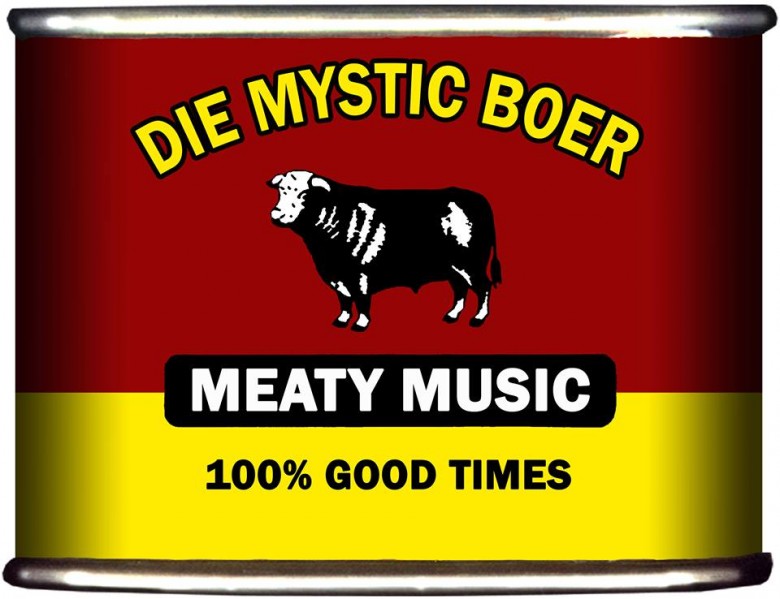 Courtesy of Die Mystic Boer Bloemfontein
Die Mystic Boer is famous for awesome live music, great pub food and good times that run into the wee hours of the next morning. Shoot a round of pool with friends then order ribs, nachos, wraps or pizza (there are loads of options so whatever strikes your fancy). 84 Kellner Street, Westdene, Bloemfontein. Open from Monday to Saturday from 2pm to 4am; and from 6pm to 4am on Sundays. Call 051 430 2206.
Also read:
3. Luxurious Spa Day on a Merino Sheep Farm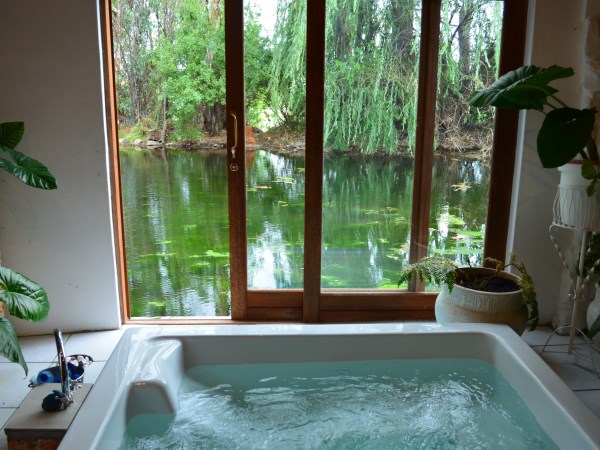 De Oude Kraal Estate and Spa on Lifechanging Holidays
Treat yourself to a day at one of the most luxurious spas in the country, De Oude Kraal Estate and Spa, set on a working sheep farm. You can also try one of their unique merino wool treatments. The estate is a 40 minute drive from central Bloemfontein along the N1 and has excellent overnight accommodation and a fine-dining restaurant. Find it here. Call 051 564 0733. (Admittedly this may end up being a little pricier than the others on the list, for instance the Rooigras treatment is from R700 per guest, but you can always opt for cake and tea at R85 pp and enjoy the beautiful grounds instead of the spa).
4. Eat dinner at Seven on Kellner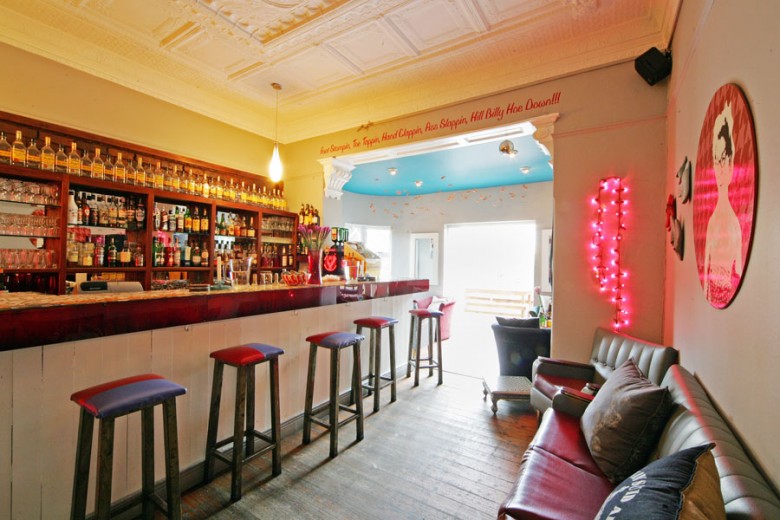 Courtesy of Seven on Kellner
"Seven" as it's known for short, consistently wins awards and is one of the best restaurants in Bloemfontein. Try their beef fillet carpaccio with rocket, parmesan and a balsamic dressing to start, and what about their handmade honey & lavender ice cream for dessert? Or an old fashioned cream soda float to end? The menu is varied and delicious, just give them a little extra time as everything is made from scratch in the kitchen.  7 Kellner St, Bloemfontein. Call: 051 447 7928.
5. Trace the origin of democracy at Mapikela House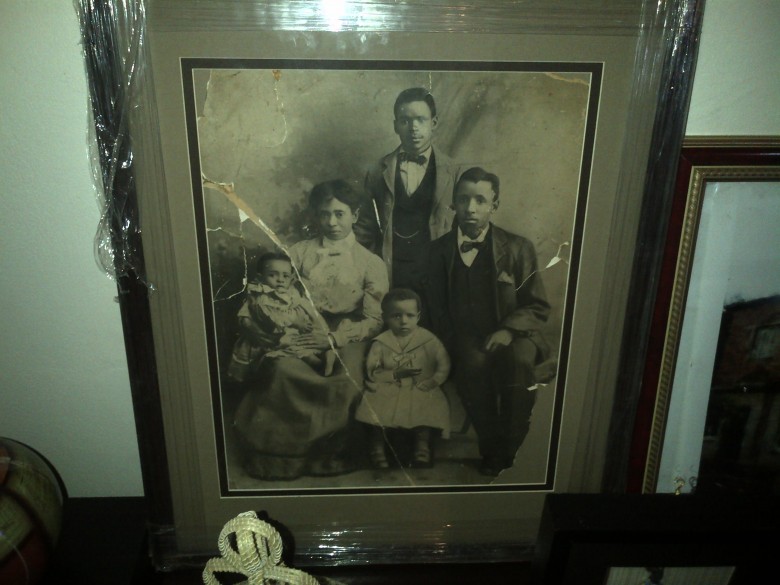 Courtesy of Misschief101 wordpress
Bloemfontein is the birthplace of the ANC. On the 8 January 1912 the SAANC (the precursor to the ANC) was founded in the Waaihoek Wesleyan Church in Bloemfontein. One of the founders Thomas Mapikela built a double story house in Batho (he was not permitted to build more than one house so he built a double story) and it was in this house that many political figures visited. The house is a national heritage site and is still occupied by the Mapikela family. You can visit the outside areas and if you're lucky you might be able to chat with the family about their grandfather. 1436 Maghoti Street, Batho.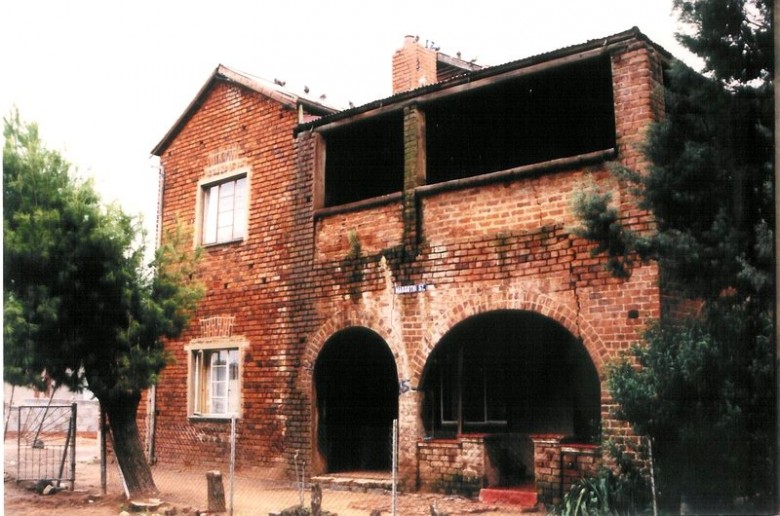 Courtesy of Roodt Architects
6. Homemade pies and worsbrootjies at the Boeremark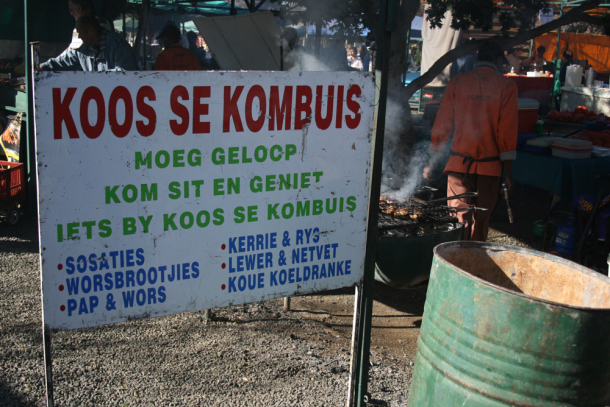 Courtesy of Bloemfonteinblog
Every Saturday from 7am to 1pm head to the Farmer's market for delicious fresh eggs, cheese and vegetables, tasty baked goods, cold cooldrinks and worsrolls still sizzling off the braai. Cost: Free. 22 Bankovs Blvd Langhovenpark.
7. Fishing at Maselspoort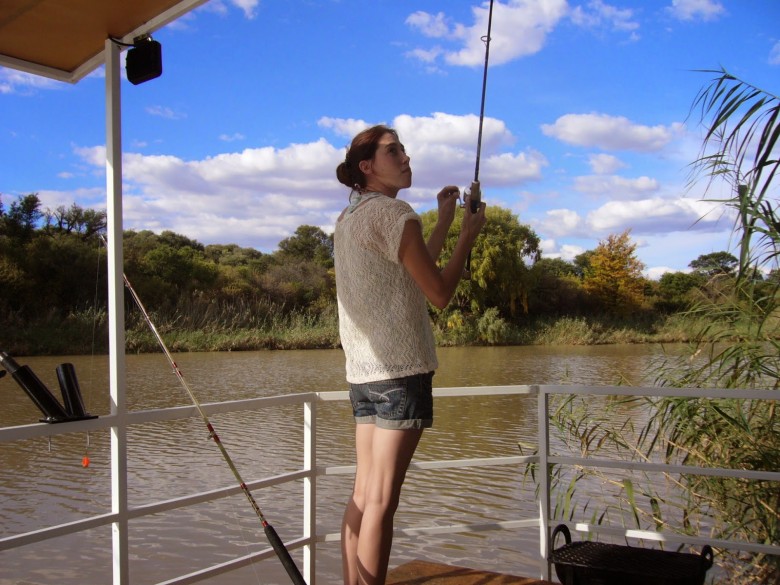 Courtesy of Larkwoodlife Blogspot
Go fishing on the banks of the lazy Modder River, 26km from Bloemfontein on the N8. Day visitors pay from R40 per person in summer (R60 on public holidays in summer) cheaper on weekdays. No entrance after 3pm.
8. Be moved at the first monument in the world dedicated to women and children
Courtesy of VroueMonument
The National Women's Memorial was unveiled in 1913 to commemorate the 27 000 women and children who died in British concentration camps during the Second Boer War. The ashes of activist Emily Hobhouse were ensconced here at the foot of the monument in 1926 and it's a moving reminder of sacrifice and suffering. Monument Rd, Bloemfontein. Call 051 447 3447 for more info.
9. Picnic in the Freestate National Botanical Gardens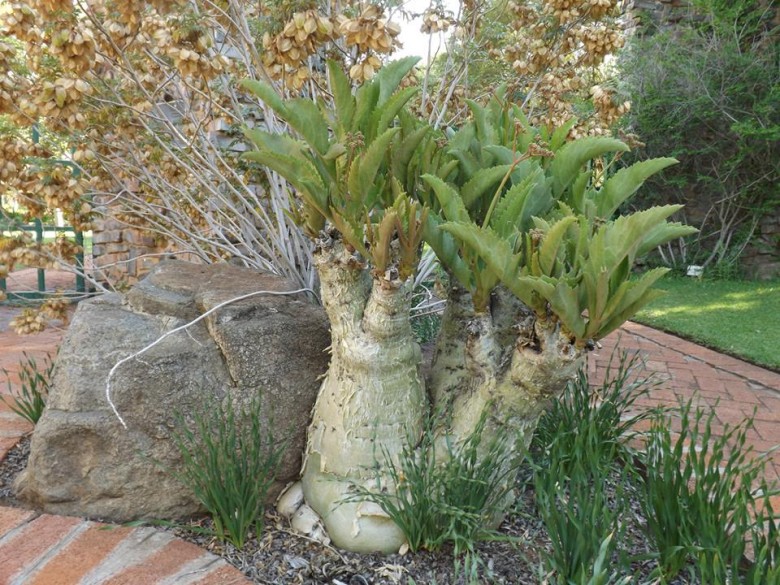 Courtesy of Freestate National Botanical Garden
Set in a valley, surrounded by koppies and dotted with red hot pokers and coral trees, the Freestate National Botanical Gardens are a nature lovers paradise. Visit the 200 year old olive tree and spot over 140 bird species. The gardens are home to 54 reptile species and 32 mammal species. Open from 8am to 5pm. Open from Monday to Friday from 8am to 4:30pm and on Saturday, Sundays and Public holidays from 8am to 5pm. Call 051 436 3530. Entrance for adults and students is R20, for Senior citizens and Scholars tickets cost R14 and for children at pre-school entrance is R10.
10. Good Coffee and Art at Gallery On Leviseur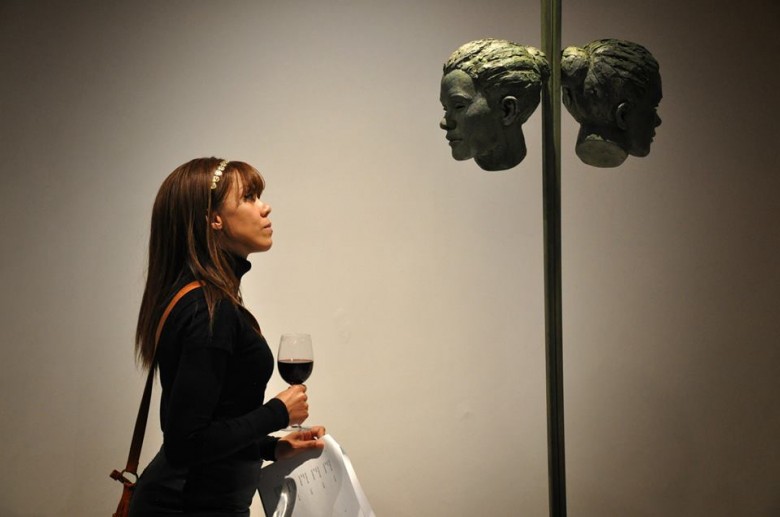 Courtesy of Gallery on Leviseur
This elegant gallery hosts talented contemporary sculptors such as the likes of talented Anton Smit. Stop in for a quiet coffee or attend one of their stylish events. Open from 8am to 4pm from Monday to Friday, on Saturday from 9am to 2pm.
11. Zombies versus Aliens at Ruins Paintball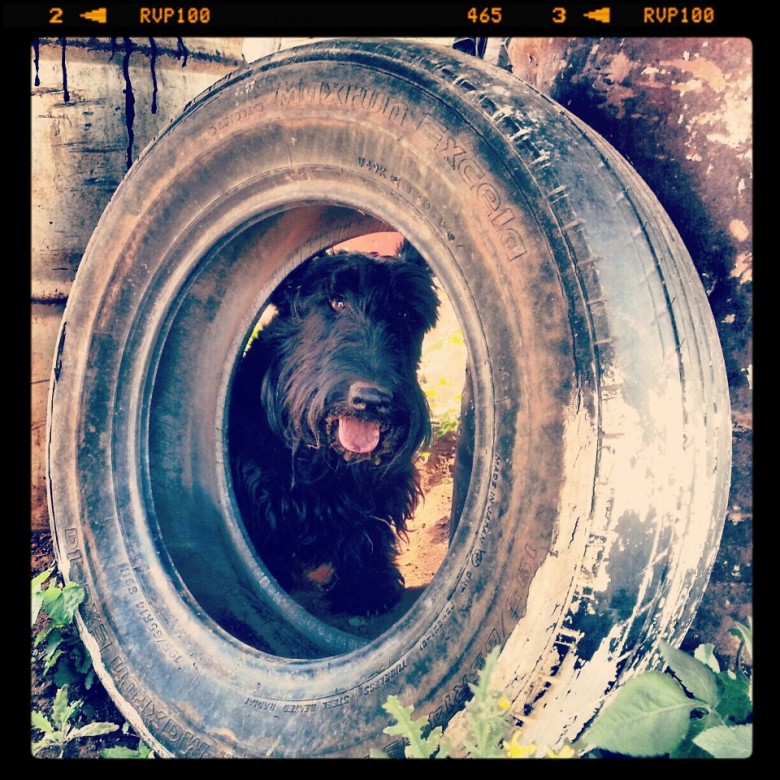 Courtesy of Ruins Paintball and Airsoft Field
Ruins Paintball and Airsoft Field is a must for keen games strategists and adventure lovers. Keep an eye out for their occasional night events such as their Zombies versus Aliens paintball games. Find it here. Bloemfontein. Call 079 504 9100. R100 for gear and 100 paint balls.
12. The Volksblad Kos & Kunsmark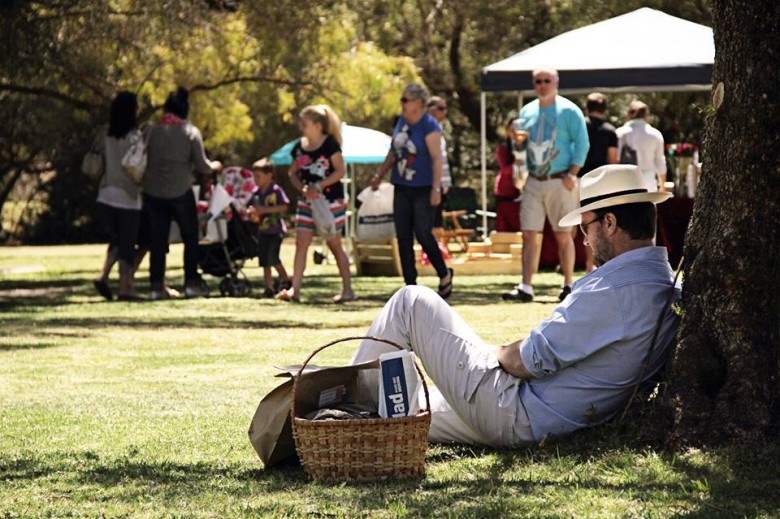 Courtesy of Volksblad se Kos en Kunsmark
Held on the last Saturday every month in the beautiful botanical gardens, visitors can browse through stalls offering fresh produce, food, art, furniture and clothes. Starts at 9am. Cost: R12 per person. Call 051 436 3530.
13. Watch the Cheetahs play on their home turf at Vodacom Park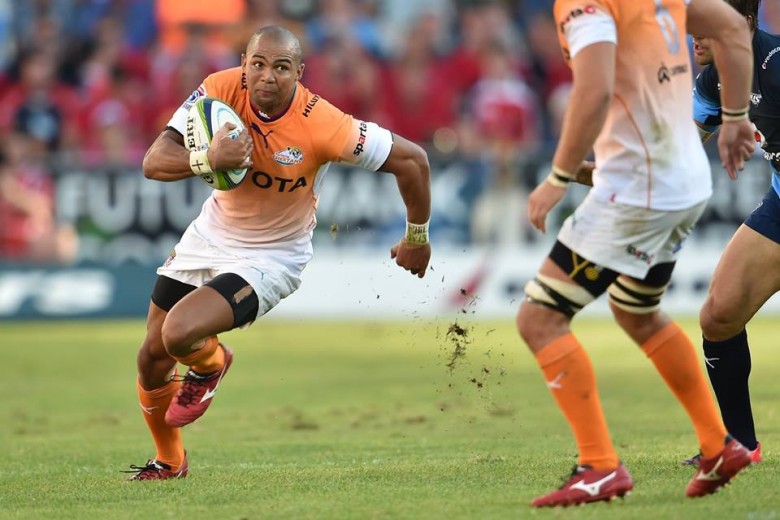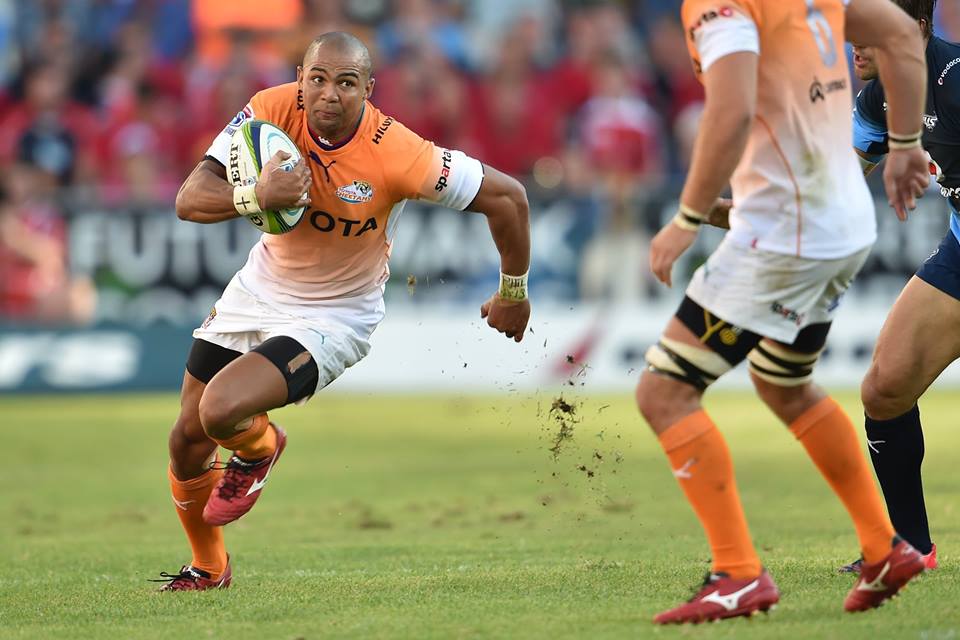 Courtesy of Cheetahs Rugby
Built for the 1995 Rugby World Cup, the Vodacom Park can host up to 36 500 fans! Clad yourself in orange and go cheer on the Cheetahs on their home turf while enjoying the thrill of thousands of fiercely proud supporters. Book tickets at Computicket. Att Horak St, Bloemfontein. 051 407 1743.
14. Fresh deli goods at Picnic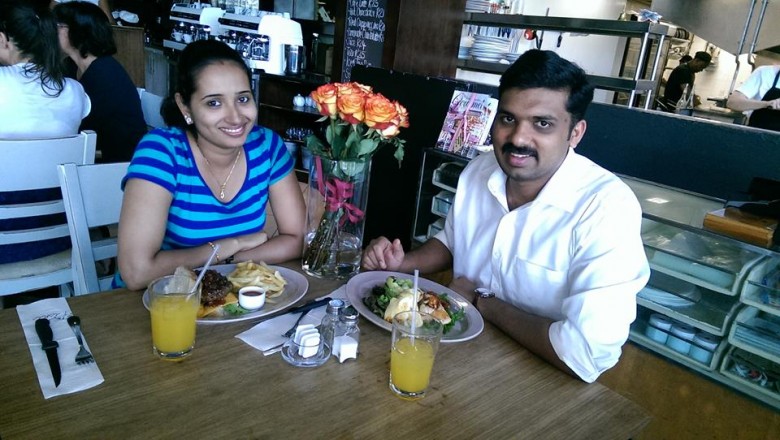 Courtesy of Picnic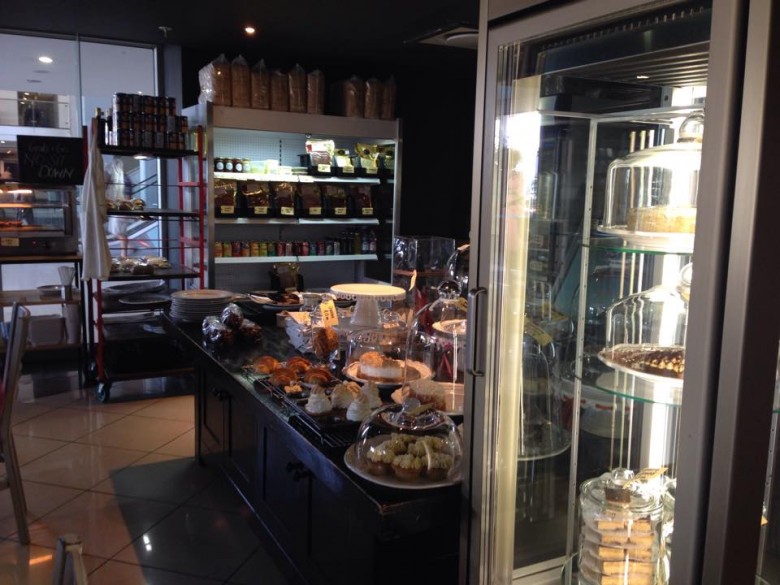 Courtesy of Picnic
Almarie Kleingeld is the brains behind long-time favourite lunch spot, Picnic. Enjoy a sit-down breakfast or lunch, a perfectly-brewed pot of tea and a golden-baked slice of cake or two. The restaurant can be found at the Loch Logan Waterfront, so you can work up an appetite shopping beforehand. The ethos behind Picnic is one of honesty and well-sourced ingredients which has won over many loyal customers. Open during the week from *am to 5pm, on  Saturday from 8am to 4pm and Sunday from 8am to 3pm. Call 051 430 4590.
15. Classical concerts at the Odeion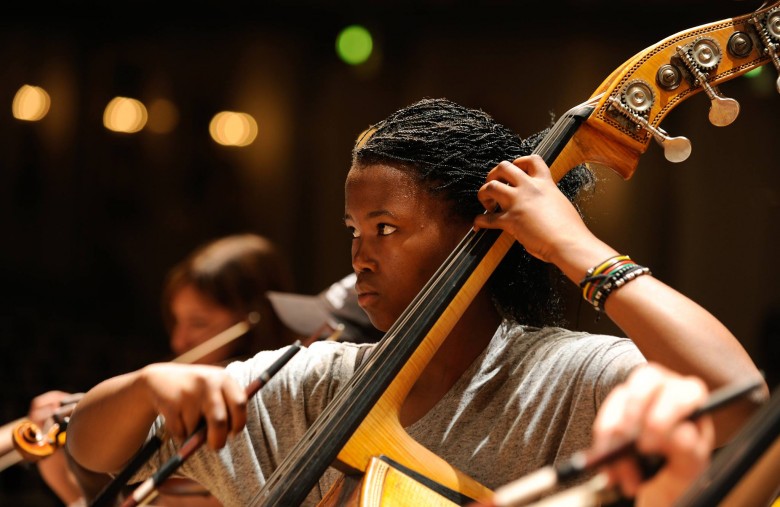 Courtesy of ConcertGebouw
Bloemfontein has a history of gifted classical musicians. The Odeion School of Music at the University of the Freestate often showcases their talented students and visiting international musicians. Chect the Odeion website for upcoming events (including a downloadable schedule) here.
16. Tropical flowers at the Orchid House Aboretum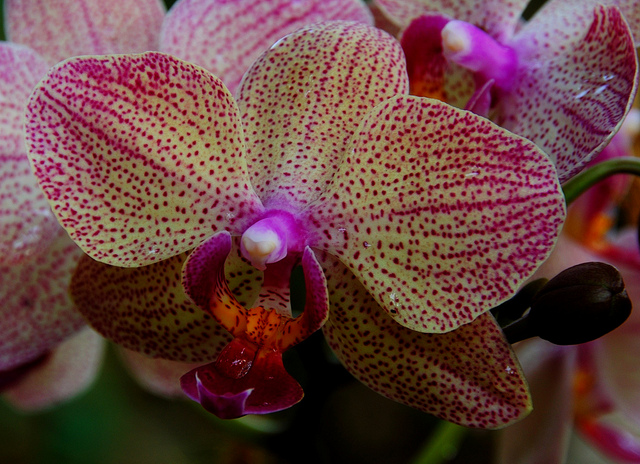 Courtesy of Reji on Flickr
Another oasis within the bustling city is the circular orchid house, perfect for a romantic walk followed by a picnic nearby. Call ahead to avoid disappointment. Union Avenue, Bloemfontein | 051 412 7017.
17. Night Hikes at Soet Doring Nature Reserve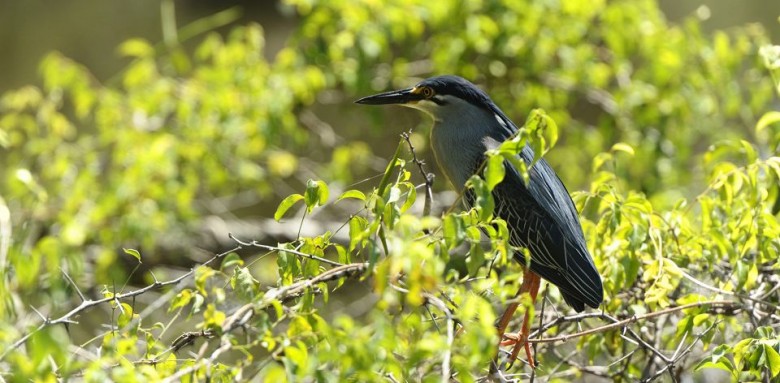 Courtesy of SouthAfrica.net
Just 45 minutes from central Bloem, along the Bultfontein Road you'll find Soetdoring Nature Reserve. The reserve is fairly small but has a good selection of wildlife (though the cheetahs and lions are in enclosures). Ask for a map at the gate as signage is limited. It is possible to arrange a guided night walk in advance (enquire for costs). R20 per vehicle for entrance. Call 051 433 9002.
18. Be a Culture Vulture at the Vulture Club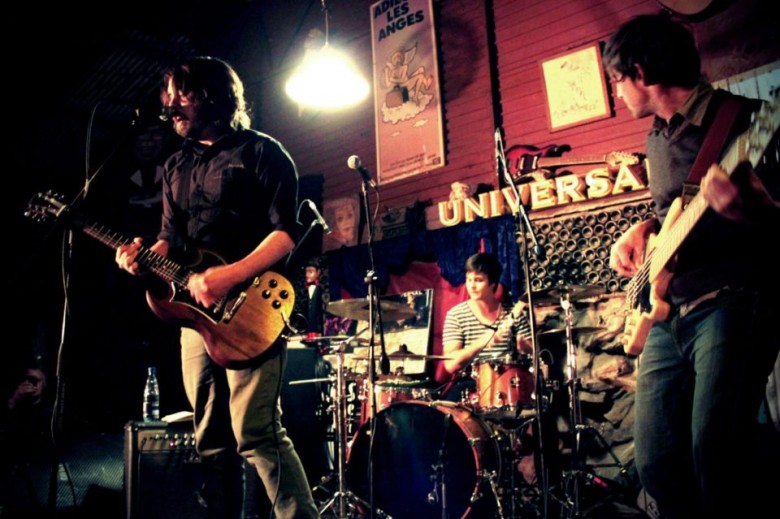 Courtesy of Aasvoelklub
Poets, musicians and stand-up comedians will feel at home at the Aasvoël Klub. View upcoming events here. Plot 35 9de laan, Kelly's View. There's always something interesting going on, open from 6pm to 2am everyday. Call 0845598991.
19. Learn about conservation at the Cheetah Experience Conservation Centre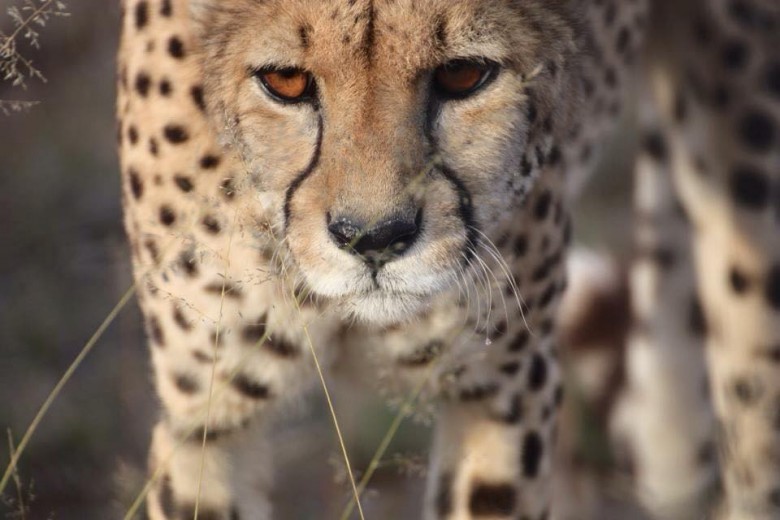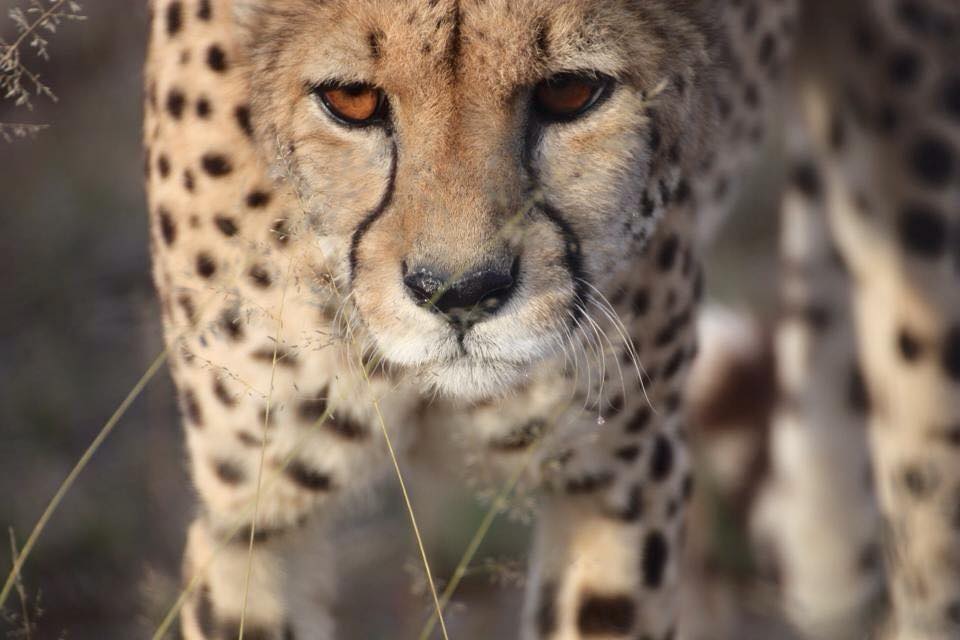 Courtesy of Cheetah Experience
I'm not a fan of keeping animals in captivity but the Cheetah Experience Centre has a rigorous conservation and education focus and the animals are well cared for with volunteer opportunities available. 1 Maluti Avenue, Bloemfontein.Tours for children under the age of 12 are available on weekends at 10am. Adult tours are available during the week at 11:00; 12:00; 14:00; 15:00.
Contact: 072 905 3457. R120 for adults and R80 for kids.
20. Oliewehuis Art Museum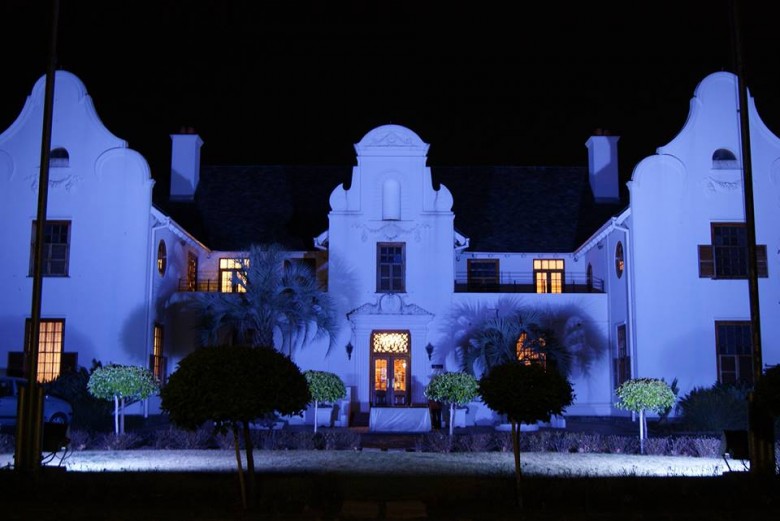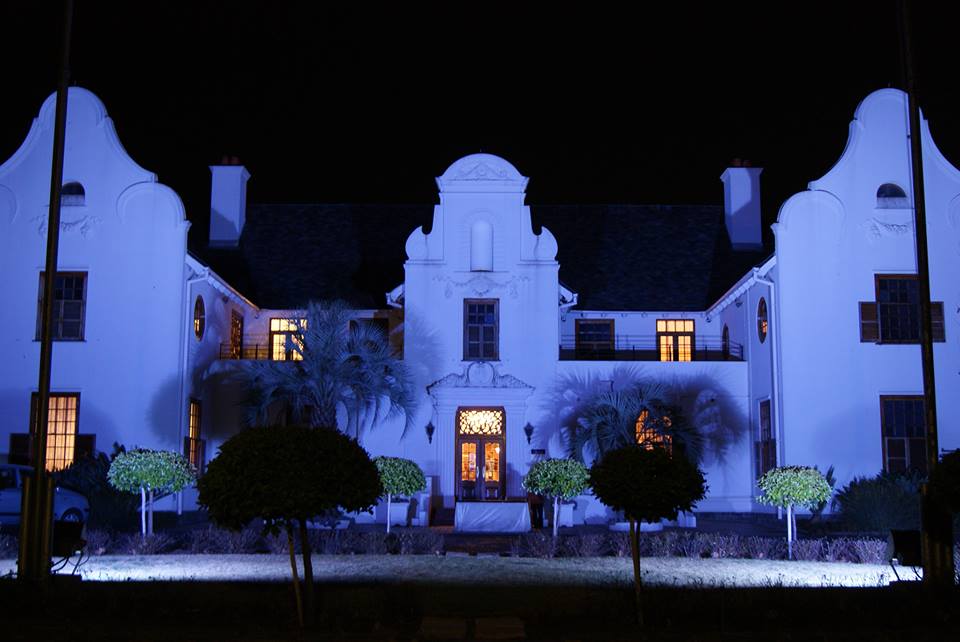 Courtesy of Oliewenhuis Art Museum
Named after the beautiful wild olives growing in the countryside nearby, this impressive building, built in an imitation of the Dutch style, hosted King George VI on his visit in 1947. It functions as an art gallery which celebrates African art. Entrance is free and there are four walking trails around the museum to explore. Open from 8am to 5pm during the week and 9am to 4pm on the weekends and public holidays. 16 Harry Smith St, Bloemfontein, 9301
051 447 9609
21. Visit the Giraffes on Naval Hill

Courtesy of Misschief101
You might be surprised to learn that there is a game reserve encircling Naval Hill. You can walk up to the Nelson Mandela monument through Franklin nature reserve and pass giraffes and smaller buck loping past. All of this in the centre of a city! Established in 1930 the reserve is 250 hectares and hosts eland, blesbok, zebra and a cacophony of bird life. Entrance is free.
22. The Manguang Rose Festival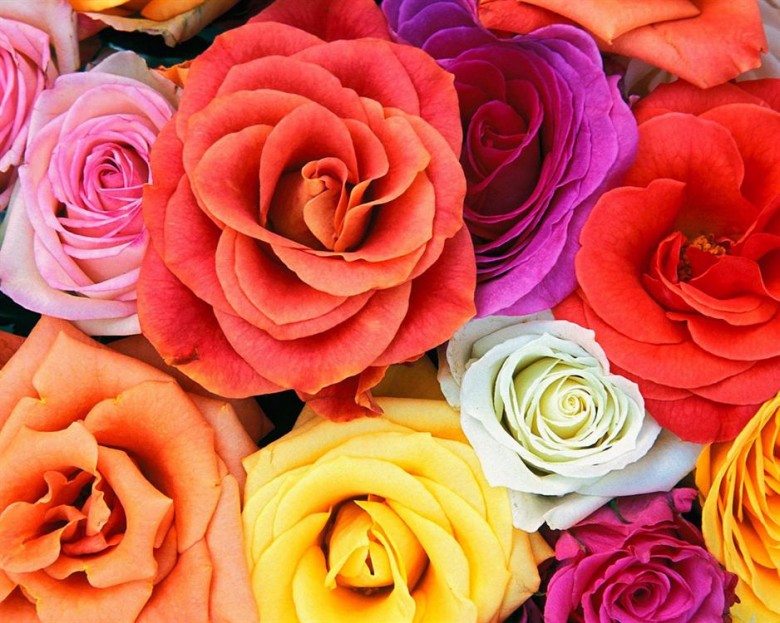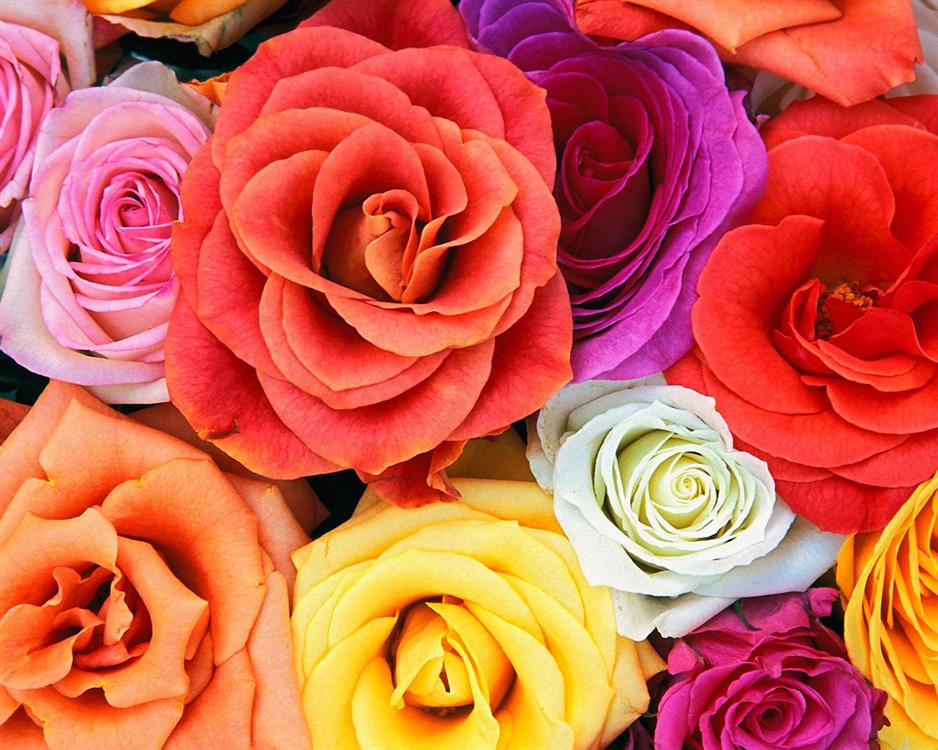 Take a well-deserved break to stop and smell the roses. The festival started in 1976 and celebrates the poetical rose, which is found in abundance in Bloem. The Manguang Rose festival takes place at various venues throughout the city in October (this year's dates are the 23 to the 25 October). There is a mass flower exhibition, a cut-rose competition, various pageants including Grandmother & Grandfather Rose, a garden & Art tour, the rose classic bicycle race, open gardens and an organic market. The 22 km fun family cycle race costs R60 to enter while various workshops (for example a cooking with roses workshop and a cheese workshop) cost R40 each. Call 051 451 1913 for more info. Go here to book online.