The city of roses and cheetahs (the Sesotho name for the city honours the big cat) has more than an annual flower festival and excellent rugby to offer visitors. Locals know that there is a wealth of music, art, history, wildlife and wonderful food to enjoy, you just have to know where to go. In no particular order, here are 17 fun and affordable things to do in Bloemfontein.
1. See stars at the first digital planetarium in sub-Saharan Africa
Gaze up at the mysteries of the universe in the first digital planetarium in Sub-Saharan Africa. Opened in 2013, the digital planetarium was built as a result of a joint venture with the Free State University, the Department of Science and Technology and the provincial Department of Economic Development, Tourism and Environmental Affairs. Each show lasts approximately 60 minutes.
2. Book yourself a luxurious spa day
Treat yourself to a day at one of the most luxurious spas in the country, De Oude Kraal Estate and Spa, set on a working sheep farm. You can also try one of their unique merino wool treatments. The estate is a 40-minute drive from central Bloemfontein and has excellent overnight accommodation and a fine-dining restaurant.
3. Eat dinner at Seven on Kellner
"Seven" as it's known for short, consistently wins awards and is one of the best restaurants in Bloemfontein. This romantic spot has a cosy roaring fireplace in winter and a lovely summer courtyard for warmer days. The menu is varied and delicious, and everything is made from scratch in the kitchen.
7 Kellner St, Bloemfontein. Call: 051 447 7928.
4. Be a culture vulture at the Vulture Club
Poets, musicians and stand-up comedians will feel at home at the Aasvoël Klub. View upcoming events here, there's always something interesting going on!
5. Learn about conservation at the Cheetah Experience Conservation Centre
The Cheetah Experience Centre has a rigorous conservation and education focus and the animals are well cared for with volunteer opportunities available. Tours for children under the age of 12 are available on weekends while adult tours are available during the week.
6. Browse collectibles at Oliewenhuis Art Museum
Named after the beautiful wild olives growing in the countryside nearby, this impressive building, built in imitation of the Dutch style, hosted King George VI on his visit in 1947. It functions as an art gallery celebrating African art. Entrance is free and there are four walking trails around the museum to explore.
7. Visit the giraffes on Naval Hill
You might be surprised to learn that there is a game reserve encircling Naval Hill. You can walk up to the Nelson Mandela Monument through Franklin Nature Reserve and pass giraffes and smaller buck loping past. All of this in the centre of a city! Established in 1930, the reserve is 250 hectares and hosts eland, blesbok, zebra and plenty of birdlife. Entrance is open daily between 8am and 5pm.
8. Buy fresh farm goods at the Boeremark
Every Saturday from 7am to 1pm head to the Farmer's market for fresh farm goods, tasty bakes, homemade jams, pancakes and sizzling braais.
Bankovs Boulevard, Langenhovenpark
9. Go cycling and fishing at Maselspoort
Catch the sunrise on an early morning cycle, or go fishing on the banks of the lazy Modder River, 26 kilometres from Bloemfontein along the N8. Entrance for day visitors starts at R60 per person. The resort is open daily for fishing between 7am and 6pm.
10. Picnic at the Botanical Gardens
Set in a valley, surrounded by koppies and dotted with red hot pokers and coral trees, the Freestate National Botanical Gardens is a nature lover's paradise. Visit the 200-year-old olive tree and spot over 140 bird species. The gardens are home to 54 reptile species and 32 mammal species.
Open from Monday to Friday from 8am to 4:30pm and on Saturday, Sundays and public holidays from 8am to 5pm.
11. Enjoy good coffee and art at Gallery On Leviseur
This elegant gallery hosts talented contemporary sculptors such as the likes of talented Anton Smit. Stop in for a quiet coffee or attend one of their stylish events. Open from 8am to 4pm from Monday to Friday, on Saturday from 9am to 2pm.
12. Visit a vibey food and crafts market
Visitors can browse through stalls offering fresh produce, food, art, furniture and clothes on most weekends. Pop-Up Neighbourhood Market organises and promotes several markets and events, including the Preller Square Rooftop Market, the Westdene Street Market and the Volsblad Kunsmark so follow their Facebook page to stay updated on events.
13. Watch the Cheetahs play on their home turf at Vodacom Park
Built for the 1995 Rugby World Cup, the Vodacom Park can host up to 36,500 fans! Clad yourself in orange and go cheer on the Cheetahs on their home turf while enjoying the thrill of thousands of fiercely proud supporters.
14. Listen to classical concerts at the Odeion
Bloemfontein has a history of gifted classical musicians. The Odeion School of Music at the University of the Free State often showcases their talented students and visiting international musicians. Check the Odeion website for upcoming events.
15. Smell the flowers at Orchid House
Another oasis within the bustling city is the circular orchid house, perfect for a romantic walk followed by a picnic in Hamilton Park. The gardens are open Monday to Thursday, 10am to 4pm; and weekends from 10am to 5pm.
16. Enjoy a night hike in Soetdoring Reserve
Just 45 minutes from central Bloem, along the Bultfontein Road, you'll find Soetdoring Nature Reserve. The reserve is fairly small but has a good selection of wildlife (though the cheetahs and lions are in enclosures). Visitors can also enjoy fishing and the braai facilities around the dam. Ask for a map at the gate as signage is limited. You can arrange a guided night hike by booking in advance.
17. Get tickets to Manguang Rose Festival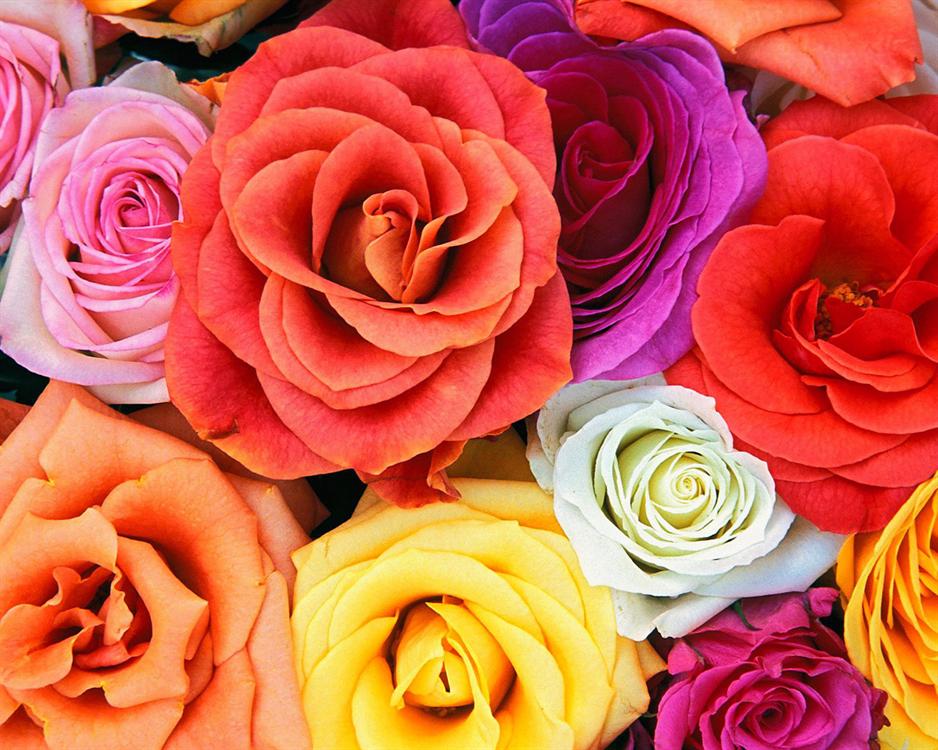 Take a well-deserved break to stop and smell the roses. The festival started in 1976 and celebrates the poetical rose, which is found in abundance in Bloemfontein. The Manguang Rose festival takes place at various venues throughout the city in October, featuring a flower exhibition, cut-rose competition, various pageants including Grandmother and Grandfather Rose, a garden and art tour, the rose classic bicycle race, open gardens and an organic market. There is a 22-kilometre fun family cycle race and a variety of workshops to take part in.
Don't forget to sign up for our newsletter to stay on top of upcoming flight deals, travel tips and much more.
---
All information on this blog page was correct at the time of publishing and may change at any time without prior notice. Travelstart will not be held liable for loss or inconvenience resulting from the use of outdated or incorrectly noted information.