** SPOILER ALERT ** if you're new to Game of Thrones, get up to date before reading below!
While winter is already in full swing here in South Africa, for Game of Thrones fans across the rest of the world, "Winter is coming" to their screens on 17 July 2017. The long wait is nearly over. Can I get a whoop whoop! As you all know the gripping last season came to a close with pivotal secrets being revealed and the debates on how the next season will unfold are at heat.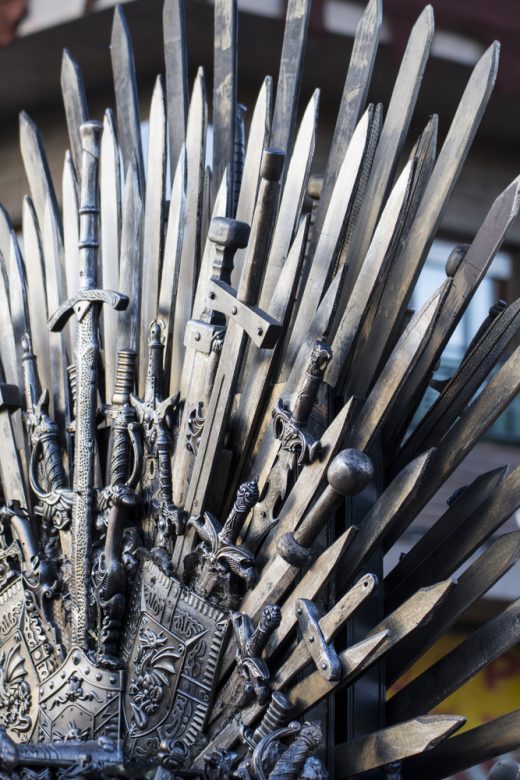 While the civil war continues, will the various factions of the kingdom of Westeros set aside their differences in time to unite against the approaching threat of the White Walkers? Who will be Daenerys Targaryen aka "Mother of Dragons" or "Khaleesi's" husband? Jon Snow perhaps? But wait, they're related! Will the Greyjoys swallow their pride and join forces with House Stark? What about Cersei Lannister's reign of terror? Will her brother Jamie side with her? Is Bran the "true King of the North"? I guess we all have to wait and see! Which house are you vouching for? Comment below.
To experience the adventure and beauty of the Game of Thrones locations here is a route to all breath-taking spots where most of Season 7 was shot. Plus, we have flights to these places too, fly to Spain, Northern Ireland or Iceland to experience all the action from only R6,269 return*.
Go On A Game Of Thrones Tour With Travelstart!
Spain
Your first stop would be the country of Spain. The destination was already used in the fifth season, and played an even bigger role during the sixth season. The Alcázar of Seville was used for the capital of Dorne, Sunspear, while the town of Osuna provided the fighting pits of Meereen.
Besides its Game of Thrones appeal, Spain offers many scenic beaches along the Atlantic Ocean and the Mediterranean Sea. Admire the magnificent architecture, with landmarks like the Sagrada Familia in Barcelona and the Mosque of Córdoba. Finally, make sure to try a classic Spanish dish like gazpacho (Andalusian soup).
Flight duration from Johannesburg to Madrid:
10 hours 25 minutes

Flight duration from Cape Town to Madrid:

14 hours 20 minutes
 Tickets available from:

R6,269 (JNB)

R8,459 (CPT)

Travel dates: 25 Nov – 12 Dec '17
Airline: Iberia
Visa:
Schengen visa
Spanish Embassy in South Africa:
Cape Town (+ 27 21 422 2415)

Johannesburg (+ 27 11 783 2046)
Northern Ireland
Your next stop on your journey through Game of Thrones filming locations is at the Titanic Studios in Belfast. This is the show's production base, and where filming for Season 7 commenced at the end of August, 2016. Filming crews for the series were spotted near the village of Saintfield, to the south of the city. This was the same location where last season's Battle of the Bastards was shot!
Some of the major sights of Northern Ireland include the breath-taking Giant's Causeway (a UNESCO landmark), the ruins of Dunluce Castle and the daunting Carrick-a-Rede Rope Bridge.
Flight duration from Johannesburg to Belfast:
Approximately 14 hours
Flight duration from Cape Town to Belfast:
Approximately 17 hours
Tickets available from:

Travel dates: 28 Nov -12 Dec '17

R11,519 (JNB)

R12,549 (CPT)

Visa:
UK Visa
United Kingdom Embassy in South Africa:
Cape Town (+ 27 21 405 2400)

Pretoria (+ 27 12 421 7500)
Iceland
Finally, make your way to the Nordic island nation of Iceland. Like the characters of the show, the cast and crew had a battle of their own, with icy temperatures and winds reaching around 160 km/h! Game of Thrones began using locations of this country since the second season, resulting in a surge in visitors to Iceland. Filming locations include the iconic lava fields of Dimmuborgir (where Mance Rayder sets up his camp during the third season) and the cave of Grjótagjá (the love nest of Jon Snow and Ygritte).
Explore the magnificent countryside and enjoy views of magnificent glaciers and the exceptional scenery, the result of the region being volcanically and geologically active. You could go on volcano tours in the capital, Reykjavik, or take part in the exciting festivals in Hafnarfjördur.
Flight duration from Johannesburg to Reykjavik:
Approximately 15 hours
Flight duration from Cape Town to Reykjavik:
Approximately 18 hours
Tickets available from:

Travel dates: 27 Nov – 12 Dec '17

R9,979 (JNB)

R11,549 (CPT)

Visa:
Schengen visa
Icelandic Embassy in South Africa:
Cape Town (+ 27 21 789 0053)

Durban (+ 27 31 277 2100)
Get ready to go on an adventure into the world of Game of Thrones and add an extra dimension for when you enjoy the latest season. Where would you like to go, comment below!