It's heading into that time of year when you shrug off all those layers and layers of clothing and head outdoors again. South Africa is blessed with some of the best botanical gardens so why not enjoy take a trip and explore them!
This is the first part in a 3-part feature on some of SA's beautiful botanical gardens. Sit back, read this and come springtime -be ready to get outdoors and have some fun in the sun.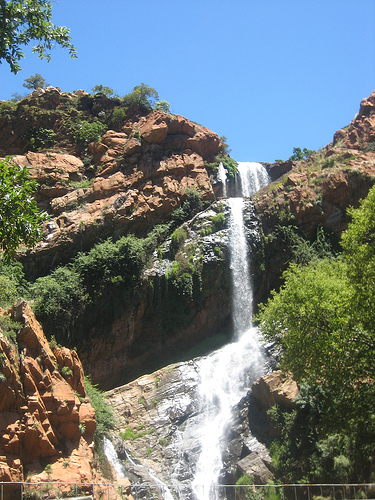 Walter Sisulu National Botanical Garden
Located: Malcolm Road, Poortview, Roodepoort
Set against the backdrop of the Witpoortjie Waterfall, the garden spans almost 300 hectares of landscaped and natual veld areas, including a mosaic grassland and savanna, with dense bush burrowing their way in kloofs and along streams. The variety of habitats accommodate over 600 indigenous plant species.
The Garden is home to 220 bird species and a number of reptiles and small mammals, like small antelope and jackal. A pair of breeding Black Eagles also circle the area as they have formed a nest on the cliffs near the Waterfall.
Renowned for its Cycad Garden which contains a majectic collection of these ancient plants from all over SA. There's a restaurant, plant nursery and gift shop at hand to cater for your needs.
Pretoria National Botanical Garden
Located: 2 Cussonia Avenue, Brummeria, Pretoria
Founded in 1946, the Pretoria National Botanical Garden, bridges the divide between scientific research and the recreational environment. This 76 hectare suburban oasis is a pristine getaway from the madding crowd.
A 50m high quartzite outcrop divides the Garden into two sections. Paved nature trails give one access to the fascinating vegetation on the ridge. All the flowering species including 50% of SA's tree species make this garden a botanical tapestry – offering visitors a glimpse of different biomes such as savanna, forest and fynbos.
The Garden is home to more than 198 bird species and a number of reptiles and small mammals such as duikers.
For more information on these gardens, explore this website: www.sanbi.org.
Image credit to Harley Allkins