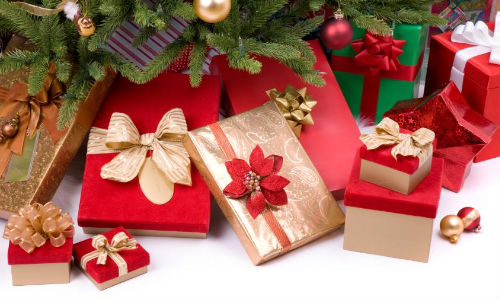 It's that time of year again where all around the globe many people celebrate the holidays.  If you are like me, you tend to wait until the last minute and then scramble to find gifts for everyone.  Well, here are some items that the frequent travelers would be delighted to receive this holiday season…
– Passport Covers – There are so many different to dress up or dress down your passport.  A passport is indeed something that you definitely need no matter where you're traveling, and for the people who constantly do so, it can become quite hard to keep clean.  A passport cover will help it keep its shape, not to mention making it easy to identify when lost in your bag along with all of your million other things.
– Bag Tags – How many times have you been on an airplane or in the baggage claim area and all the luggage you've seen are what colours?  Black, brown, general colors that are…..yes….the same as everyone else.  So get your traveler that unique bag tag that will help them identify their bag.  There are some which you can personalize too!
– Clear liquids bags – Instead of using just the ziploc plastic bags to hold their liquids for going through security, get them a nicer ones which are clear and durable.  This way they can extend the use of it and keep it in a easy to access place when they're going through security.
– Travel pillow and blanket – it can get really cold on an airplane and a lot of people don't tend to remember to pack things to keep their flight as comfortable as possible.  Why not get your traveler a pillow? There are neck pillows or full pillows which are inflatable.  You can also go for a pillow blanket set.  ooh…especially the nap brand ones, those will help your traveler feel a little bit more like they're at home.
– Power monkey – This little device is so easy to carry and helps to charge all of your electronics.  It will help your travelers when they are on a plane if they do not have a charging unit for a device, and run out of battery.  There are different kinds and brands, so research it for the best type that suits what you're looking for.
– World adapter/converter – this will help you stay connected no matter where you go in the world.  It has different adapters so you won't have to scramble to try to find converters when you are in different parts of the world.
– Noise cancelling headsets – These are great in helping to cancel out all the airplane engine noise, or if there are crying babies, or even if the person next to you might be snoring.  These will help you remain calm and relaxed, be it that you choose to listen to music or watch movies.
– Ipad – I know, this is unusually pricey for a gift.  But, if you are looking for something big for your special someone who travels, this would be a grand, wonderful gift.  This is light, easy to carry and so thin that they can be stowed basically anywhere.  It will really help them stay entertained while on the plane.  They can watch movies, play games, read books, and also stay connected while they are away from home.  I know I would scream with joy if someone gave me this! =D
No matter what you've decided, I am sure its the thought that counts!  Everyone be safe and have a great Holiday season!