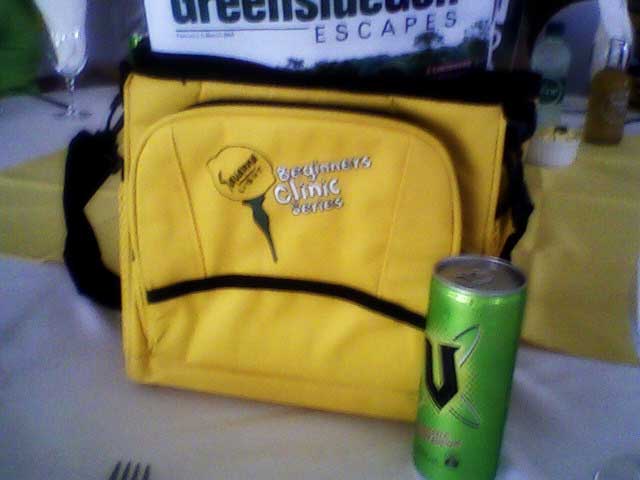 I get it. I finally get it. This Saturday I spent almost 3 hours at a beginners' golf clinic for women at Zwartkops in Pretoria.
We were welcomed by the organisers with V-energy, Bene water and Savannah Light  – at 8:30 in the morning! We each received a glove and cap and trooped off after our coach for the day.
We started off with some chippi.jpgng. I wasn't really all that accurate with this, but I guess holding a golf club for the first time kind of makes you a beginner with a very dangerous weapon – just ask the guy pi.jpgcking up the balls.
Then we were led to the driving range. This part of the clinic definitely was my favourite. I got to really sent a few balls far away. Unfortunately for us it started raining. (Fortunately Savannah Light was there waiting to warm us up.)
The last part of the clinic we spent on the putting greens. This was definitely the easiest.
I'm definitely interested in taking up golf, even after I woke up on Sunday with the worst muscle aches I've ever had in my life!