Rome, a city built upon a city with much to discover for inquisitive visitors.
Sights to visit in Rome:
The Colosseum
Roman Forum
Trevi Fountain
The Pantheon
Imperial Forums
The Vatican & Vatican Gardens
Hadrian's Villa
Catacombs of St. Domitilla
Spanish Steps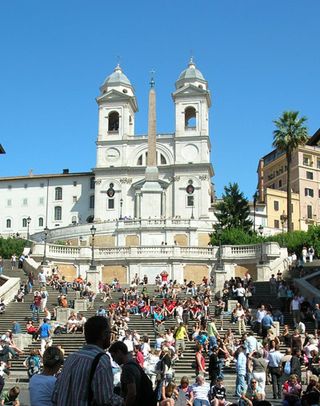 Spanish Steps
Roman Forum
Standing in the Roman Forum I could not help but stand in awe of the gigantic structures towering from the earth. The pi.jpgllars and buildings stand tall, proud and out of place next to a residential apartment building.
Gigantic pi.jpgllar pi.jpgeces lie on the grounds (and you can touch them) putting into perspective the craftsmanship and power of the Roman Empi.jpgre.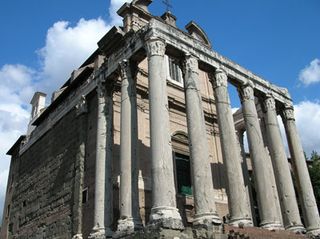 Colosseum
No movie or travel program prepared me for the Colosseum. In movies (like The Gladiator) it is white (covered in marble) and in travel programs it is so small. Then, I walked through the gates fit for a giant…
I ran my hands on the ancient walls and over the fallen pi.jpgllars. Walked up the stairs and gazed upon the most amazing sight of a structure so intricate.
I could imagine the gladiators in the arena and the crowds cheering them on. The Colosseum whole and covered in white marble – what a sight it must've been!
PS. Pose for a photo or 2 with the gladiators outside the Collosseum!
Trevi Fountain
A small pavilion surrounds the fountain where visitors can sit down (amidst masses of other visitors) and gaze at this masterpi.jpgece.
It was just beautiful. The water thundering and swirling with coins glistening at the bottom of the pool.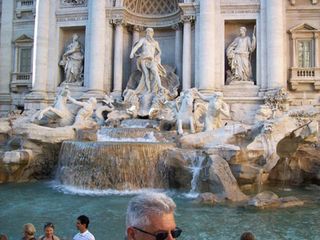 The Vatican
It was nothing like I expected. The arena in front of the Pope's balcony was not as full as I imagined it would always be, it was just a vast open space in front of an impressive building that houses so many treasures.
The Vatican is filled to the brim with irreplaceable works of art. The floors, the walls, the ceilings and display cases make it impossible to not strain yourself while trying to take it all in.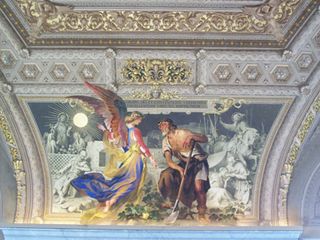 Notes:
I would highly recommend keepi.jpgng a bottle of water handy at all times. You won't want to waste time looking for water while there is so much to see!
Currently there does not exist an all encompassing Rome Card, but visit http://www.rome.info/museums/cards/ for what is available.