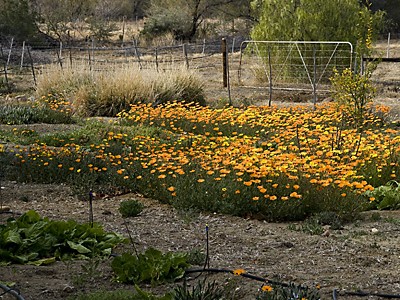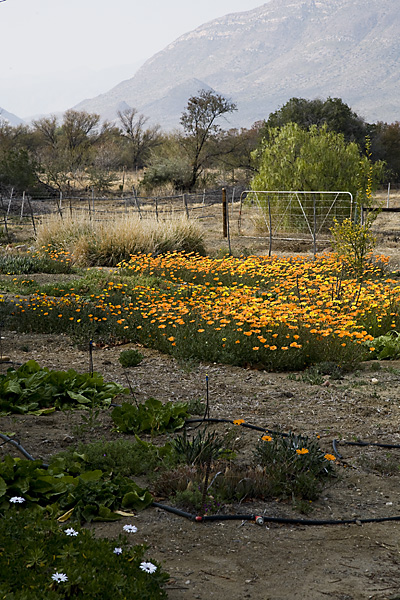 Deep in the heart of the Karoo is a little town just begging for you to fall in love with it. Four hours from Cape Town (which makes it, thankfully, juuuust too far for an easy weekend getaway), the town is sadly growing more fashionable by the minute, but happily holding onto its roots as tightly as it can.
This you can see as soon as you leave the Main Road. The Main Road itself is full of charming guesthouses and other places to stay that make it seem a little less like a functioning town than a weekend getaway. But walk one street up or down and you'll see old Karoo houses beautifully adorned with rusting broekie lace lining the verandah, or wooden cut-outs hanging below the roof. Gardens are filled to overflowing with succulents of every size, shape and colour (quite possibly the best succulent varieties I've ever seen) and doors and windows are left open to let a breeze stir the hot air (even in the middle of winter it is hot hot hot – although apparently that is unseasonal).
Spend a weekend in Prince Albert and you'll no doubt want to stay. Saturday mornings bring the local market, where you can buy fresh vetkoek, jams and vegetables, as well as (wait for it) R5 slices of cake (R5! For a slice of homemade cake!) and R3 pancakes. With R3 pots of tea. It's like stepping back in time…
Once you've eaten your fill (and stocked up on local tomato jams, fruit and baked goodies), take a stroll to Gay's Guernsey Dairy, where you can taste their range of delicious locally made cheese, and buy some of their pepper cheddar, yoghurt and yogi sip (their black cherry yogi sip is simply heavenly).
Afternoons are either spent lazing around in the sun (again, at one of the many spots to eat dotted around town) or, if you're lucky, at a cooking class at African Relish. We had dinner at African Relish – a simply superb dinner of Karoo lamb stuffed with roasted celery and pecans and followed by the best milk tart known to man… before that, though, we hung around and pestered the lovely Chef Vanie, and I tasted jamon (Karoo-made!) for the first time in my life.
It's that kind of place – a first time in my life kind of place.
As the day turned to dusk, we met Ailsa Tudhope, the local storyteller, who took us on a Ghost Walk around town, pointing out haunted houses and filling us in on all the ghosts that have loved Prince Albert for such a long time that they don't want to leave it behind…
Once you've spent a weekend there, you'll completely understand why.
Photo: Mark Peddle