If you've ever had the pleasure of travelling around the Cape, you would know of the wonders that is Knysna, a town tucked away between George and Segdefield. Knysna is a haven for European tourists who love its quaint town atmosphere that is steeped in English culture.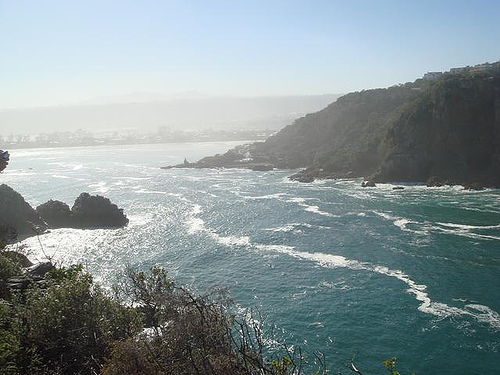 Knysna is home to some of the best festivals in SA, two of which are the Pink Loerie Mardi Gras (celebrated recently) and the famous and popular Knysna Oyster Festival, which takes place from 4-13 July 2008.
It is truly the place for all seasons and even more so during May and June. Escape to Knysna and loosen up in the warm, sunny, windless days and cosy evenings in front of the fireplace – the ideal atmosphere to slow down and unwind. You will be spoilt for choice on the many activities to get up to in Knysna.
Here are a few key areas that you must see if you decide to visit Knysna:
– The Knysna Quays
– The Heads
– Leisure Isle
– The castles at Noetzie
– Knysna Forest
I'll be covering some of mu favourite spots in Knysna in later posts so check back on the blog or subscribe to posts via RSS to stay tuned.