This is a post for all of you considering the whether to venture to Knysna for the festival or not. In my books, you'd be pretty silly not to join the droves of people that make their way down the Garden Route to Knysna for the illustrious Knysna Oyster Festival.
For the best resources and info on the festival and to get a sneak peak of the festival programme ahead of it going to print, make your way to http://www.oysterfestival.co.za. That is the best place to start if you're hunting for good accommodation and restaurants deals during the festival.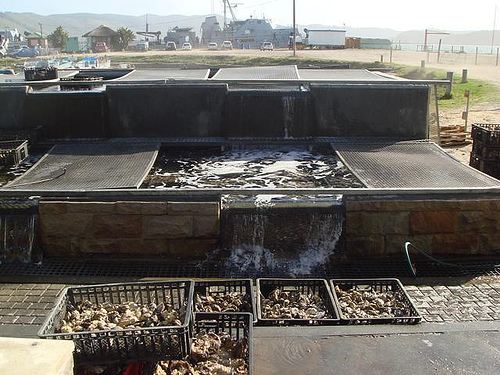 Dubbed South Africa's "premier sport and lifestyle festival with oysters on the side", the Knysna Oyster Festival will surely make your list of things to do every year once you've given it a try. The town's people are so welcoming and so too, are all those yummy oysters that it will be hard to resist sneaking even a weekend away in Knysna for opening weekend.
The best oysters I've eaten to date has been from the Knysna Oyster Company who serve them by the buckets and they go down really well with a flute of champagne. Be sure to be adventurous and try cooked oysters like a dish the locals call 'Devils on Horseback", which is really a cooked oyster rolled over with smoky bacon – mouthwatering, truly.
One might have trouble finding accommodation so be sure to book early and perhaps make a reservation or two for the restaurants you really want to try s they all get booked up pretty quickly too.