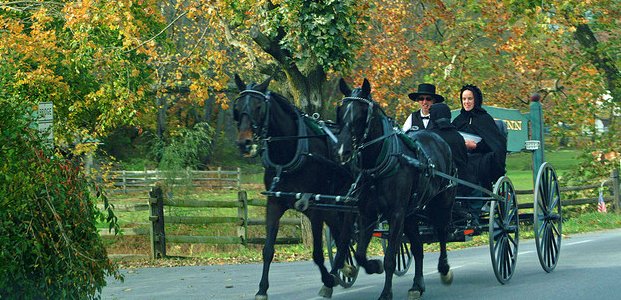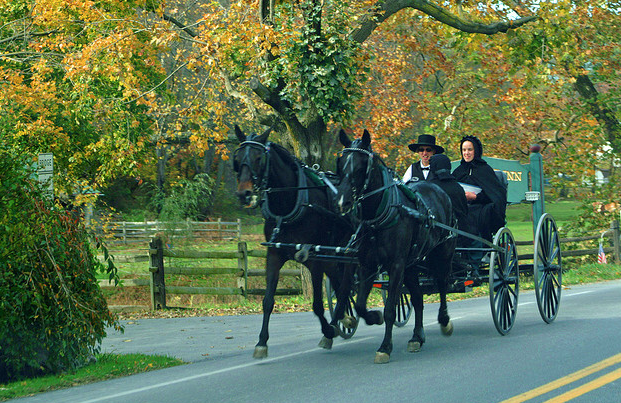 Deep in the heart of Amish country, Pennsylvania, USA, lies a small city (classified as such only because of its cathedral, apparently). The city has long tree-lined streets, dodgy ghetto areas, a remarkable number of churches, a few great vintage stores, a delightful ice cream shoppe, street names like King, Prince, Queen and St James, and a college – Franklin and Marshall College, a small liberal arts college with outstanding resources, beautiful old buildings, green lawns and leafy quads. This was my home for 3 years.
But what Lancaster is really famous for, let's be honest, isn't so much F&M (as it is affectionately known) as the Farmer's Market. Every Tuesday and Saturday morning a large historic building (in historic downtown Lancaster) erupts into a feast of food and flavour that is unparalleled in the whole of the state of Pennsylvania (as far as I'm concerned). Farmers from all over Lancaster County descend on the city with their wares – big bunches of grapes, bright orange carrots, potatoes that taste like food of the gods, apples that completely remove the apple's bad rap as a boring fruit. The fresh produce alone is worth the trip to Lancaster.
But then there's the baked goods – whoopee pies, giant cookies studded with chocolate chips, cupcakes laden with whipped buttercream icing. And then there's the savoury – stalls with every kind of cheese you could imagine, chopped up into small tasties to tempt passers-by, cold meats that have been smoked, cured or flavoured to perfection, and freshly-baked breads, rolls and wraps that, combined with the meat, the cheese, and the vine-ripened tomatoes from a small Amish farm, will give you the best possible lunch imagineable.  Of course, there's a more touristy side to the market, too – patchwork quilts, Amish dolls, numerous fridge magnets and keyrings with jokes about the surrounding town names (Blue Ball, Intercourse, Bird-in-Hand). Try going to the Lancaster Farmer's Market and leaving without a bumper sticker that reads, "I went through Intercourse to Blue Ball and finally arrived at Bird-in-Hand". It's a hard task.
Despite all the superb food and tempting treats, though, the real treat of the market is being able to interact with the notoriously private Amish people. The women really do keep their hair scraped back, don't wear any make-up and do dress in old-fashioned dresses and aprons with white caps that tie under the chin. The men really do have beards and suspenders and old-fashioned hats. But meet them at the market every week, buy their delicious apple cider or their freshly-picked potatoes, and the strangeness of the Amish fades away to reveal the common humanity we all share.
And I ask you, what more could you ask for from a farmer's market?
Photo: Ted Van Pelt