Move over Bangkok, Durban is bringing it with noteworthy street food. CNN named SA's hottest city "southern Africa's reigning street food champ". With amazingly cheap flights from Cape Town and Joburg to the sunshine city there's a very good excuse to spend a weekend exploring Durban's vaab.
Book your flights to Durban from Joburg from R548 here.

Courtesy of noxipics via Instagram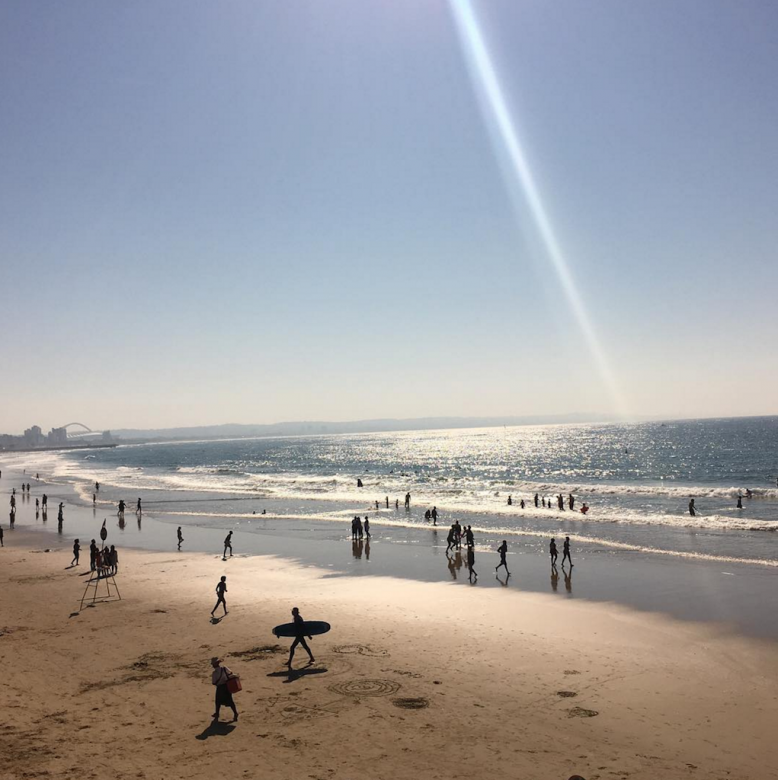 Courtesy of charlwoest via Instagram
Header image courtesy of shaunhaage via Instagram
Breakfast with a view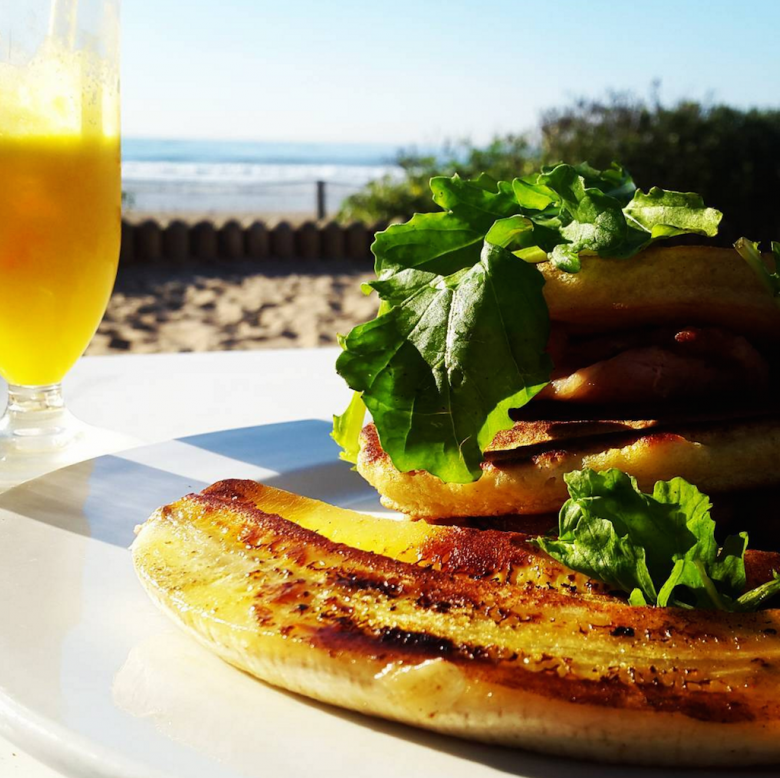 Courtesy of responsibletraveller via Instagram
First stop, you'll want to head to Durban's Golden Mile direct from King Shaka airport for breakfast with a view. Pick Circus Circus beach café (Shop 1, Snell Parade, North Beach) for a bang-up brekkie with a view of the sea or swing by Afro's Chicken for a bacon and egg roll.
Afro's Chicken Shop

While we're mentioning Afro's Chicken, this is an absolute must on your Durban tour de force. Let the perpetual lunch-time queue tell you everything you need to know. Due to the success of their flag-ship spot there are several new branches that have popped up in the city and in Umhlanga. The view of the sea makes the Golden Mile our fav spot. Get the chicken and tjips (choose from hot or cool spices- we recommend hot), R39 for Strips & Tjips. If you're looking for the perfect spot to snap a pic for Instagram, the bright yellow backdrop at Afro's Chicken will serve you well.
Open everyday from 7am to 5pm.
2 O R Tambo Parade, South Beach Durban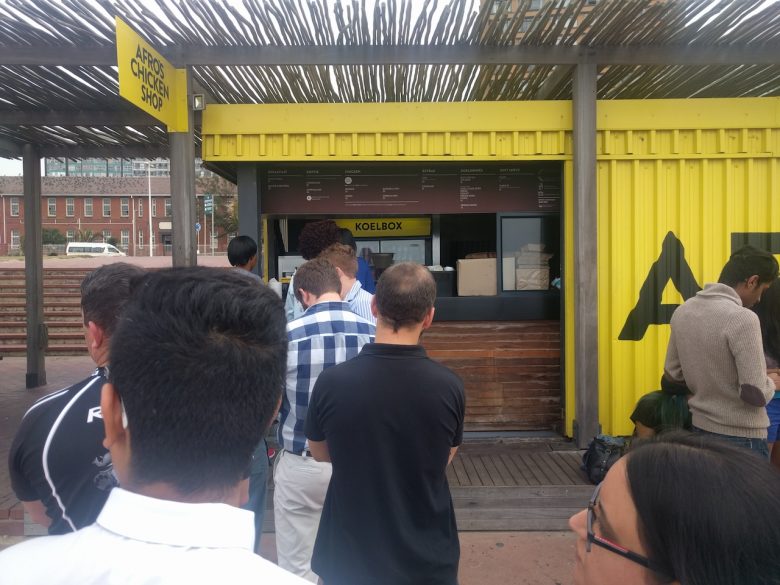 Rent bikes and cycle up and down the famous Golden Mile
Courtesy of ninja_boooyyy via Instagram
There are several spots along the beach front to rent a bike or surfboard for an hour or longer. Bike & Bean is one of these and as a bonus you can grab a coffee before or after.
Bike & Bean
290 Snell Parade, Durban, 4001
082 065 7096
Street food heaven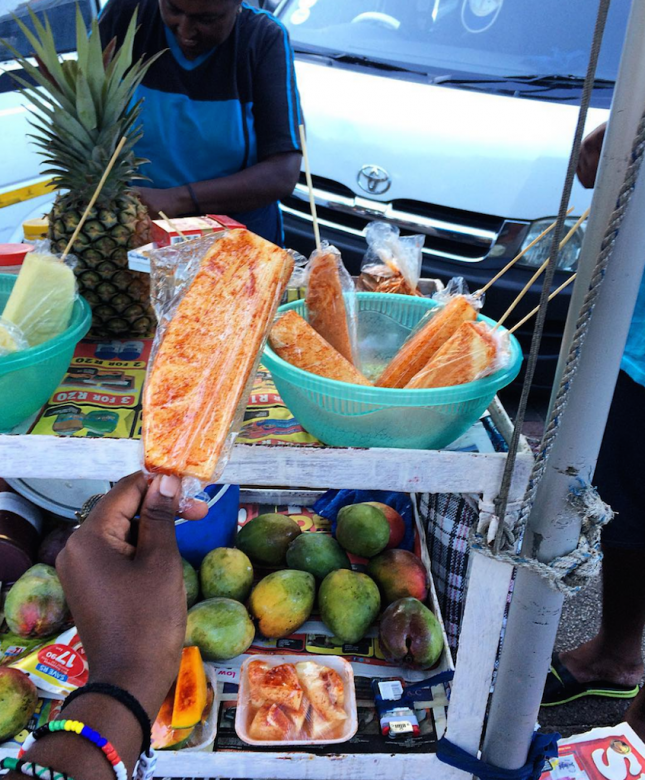 Courtesy of just_nontobeko via Instagram
On the beachfront in summer you will find all sorts of delicious street food delicacies. Try umbila with butter for R5 a cob and delicious spiced pineapple- a Durban summer staple.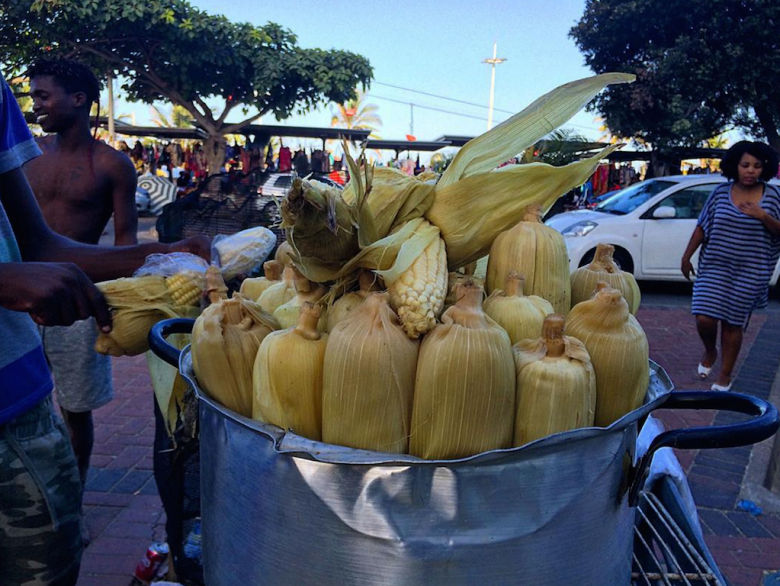 Courtesy of just_nontobeko via Instagram
Check out incredible sand art on the beach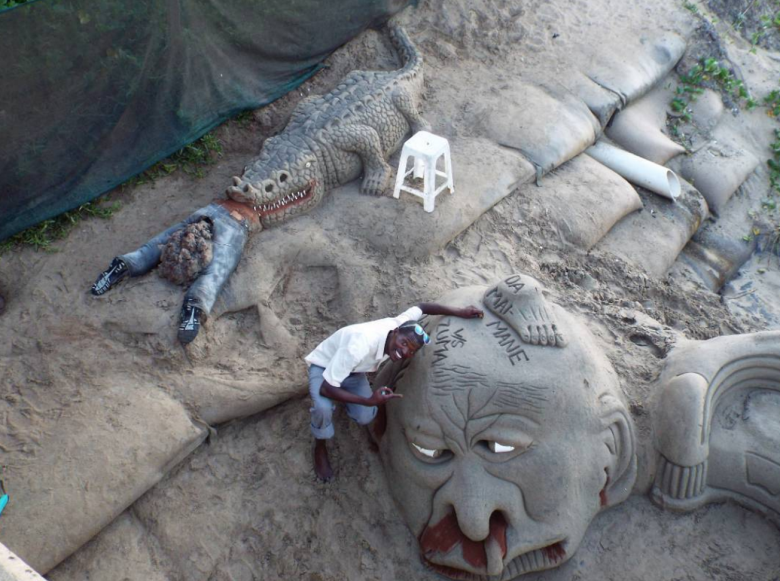 Feature image courtesy of awkwardlywandering via Instagram
Durban is unique for its amazing sand artists. Intricate and often politically satirical art works embellish the beach front. It costs about R10 to take a photo of these to support these talented artists.
Top Tips
Lilian Ngoye Road is getting serious press as Durban's new Florida Road. Florida Road is still worth checking out however a short walk from there you'll find super cool Lilian Ngoye Road.
Head to Love Coffee for an edible coffee cup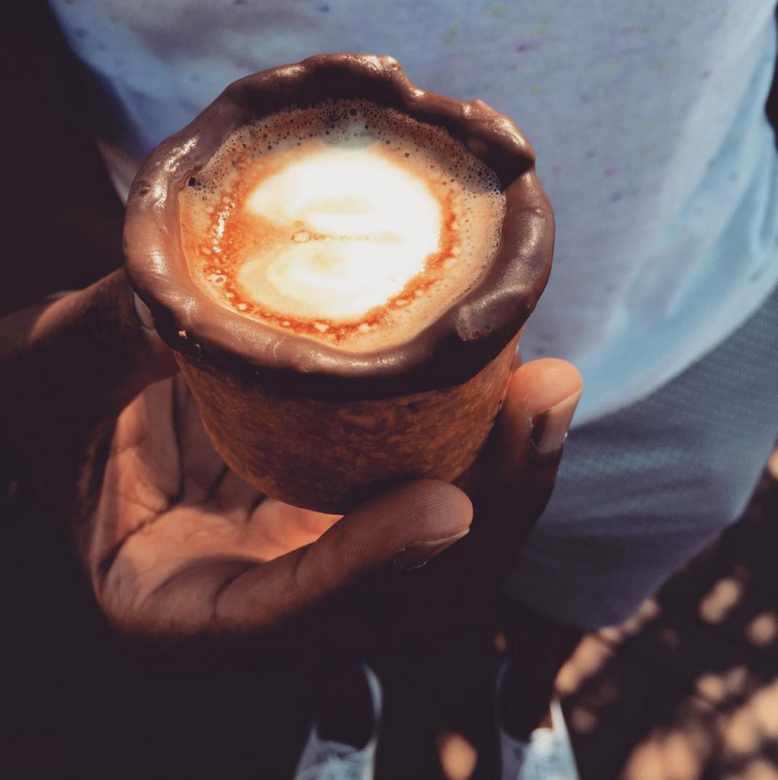 Courtesy of lovecoffee.dbn via Instagram
484 Lilian Ngoyi Rd, 4001 Durban, South Africa
Hours
Mon-Fri:
06:00 – 17:00
Sat:
07:00 – 00:00
084 493 2802
There are always amazing exhibitions on at the KZNSA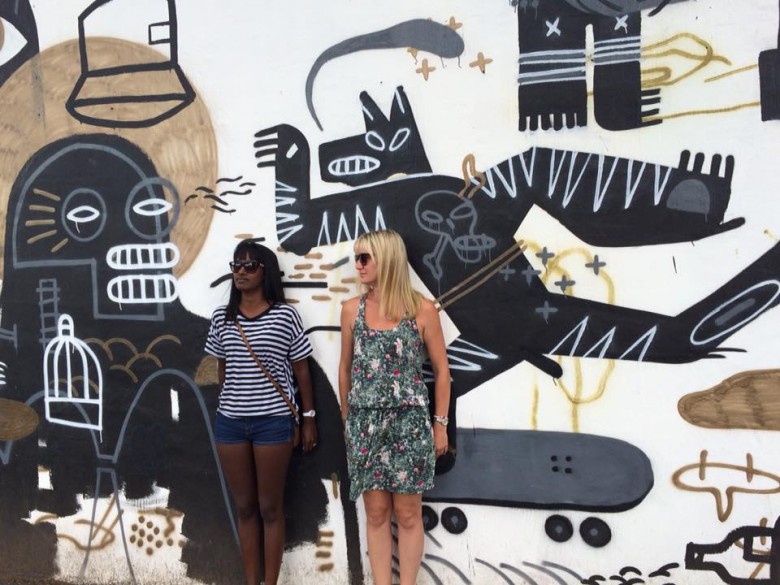 Courtesy of Kate Louise Peniston via KZNSA Facebook Page
The leafy KZNSA Arts café is perfect for a coffee, soda or milkshake under the trees. The gallery is currently hosting an exhibition by the Amasosha Art Movement.
166 Bulwer Road
Glenwood
Durban
Dine with sharks at the Cargo Hold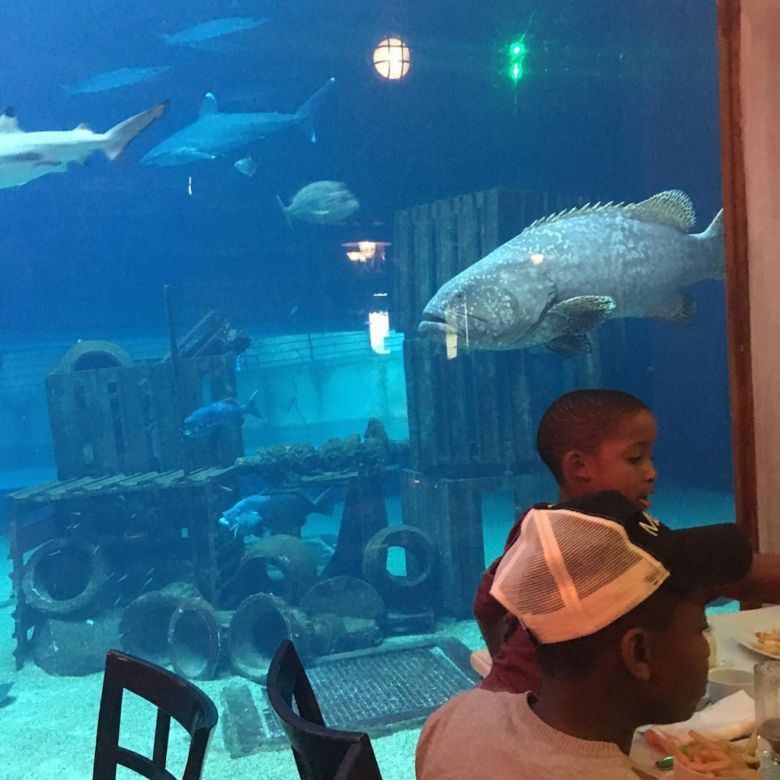 Feature image courtesy of tremaine_genavieve via Instagram
uShaka Marine World offers a world-class aquarium experience that kids will love, not to mention 16 fun water slides in the adjacent water park. Adults and kids will get a kick out of dining in the Cargo Hold restaurant with sharks and fish swimming around you.
uShaka Marine World, 1 Bell St, Durban
031 328 8065
For locally-made, quality threads pop into Jane Sews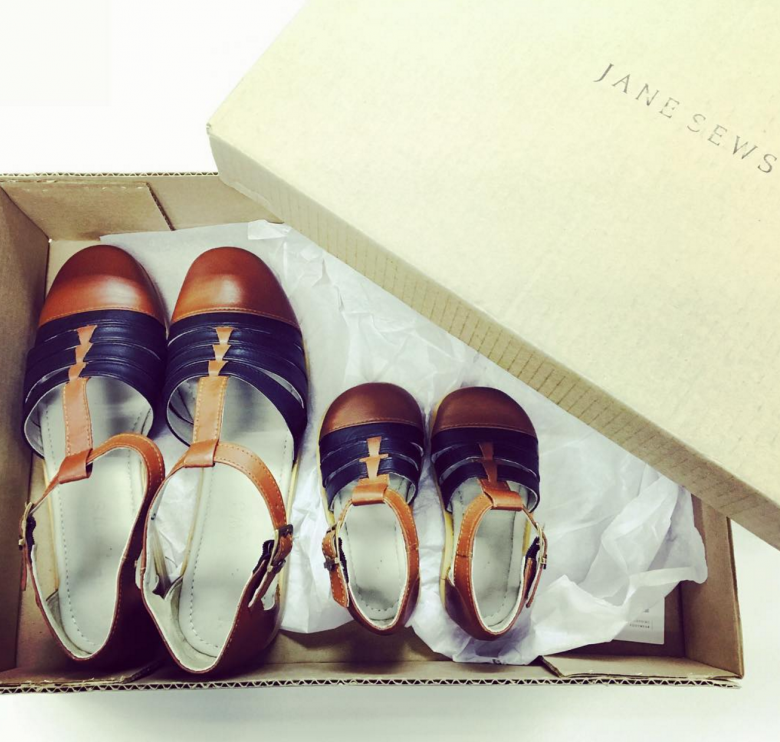 Feature image courtesy of noxipics via Instagram
Open in the week from 10am to 3pm. If you miss the opening times you can check out their online store.
39 Station Dr, Durban
031 303 1584
Little Gujarat for a vegetarian bunny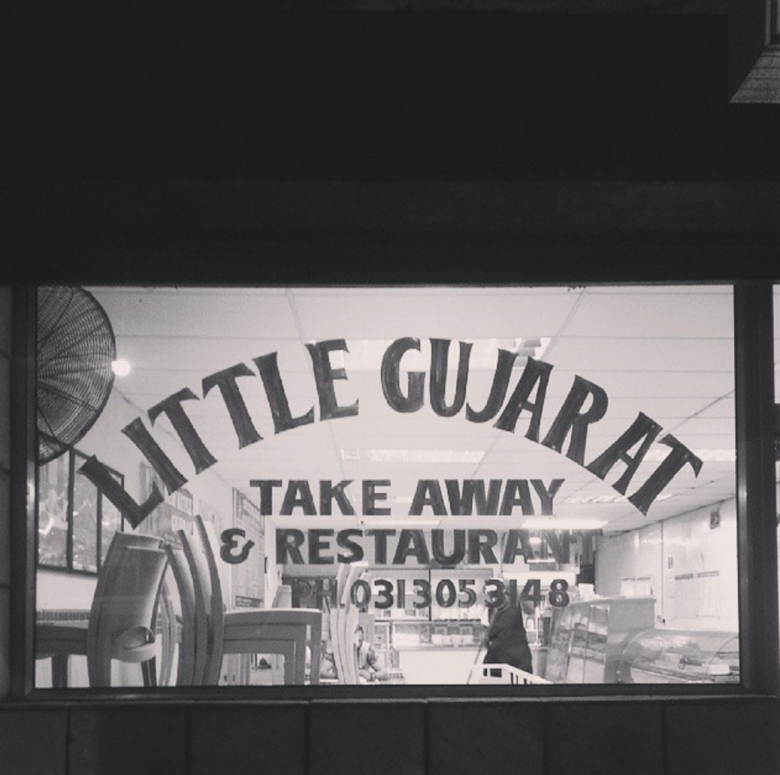 Feature image courtesy of dynesan via Instagram
Little Gujarat on Prince Edward Street is a Durban tea room institution. Vegetarians eat your heart out with tasty, cheap and authentic Indian cuisine.
Monday to Friday 8:30am-4:00pm, Saturday 8:30am-1:30pm
031 305 3148
43 Prince Edward Street, Durban
Sophisticated jazz cool at the Chairman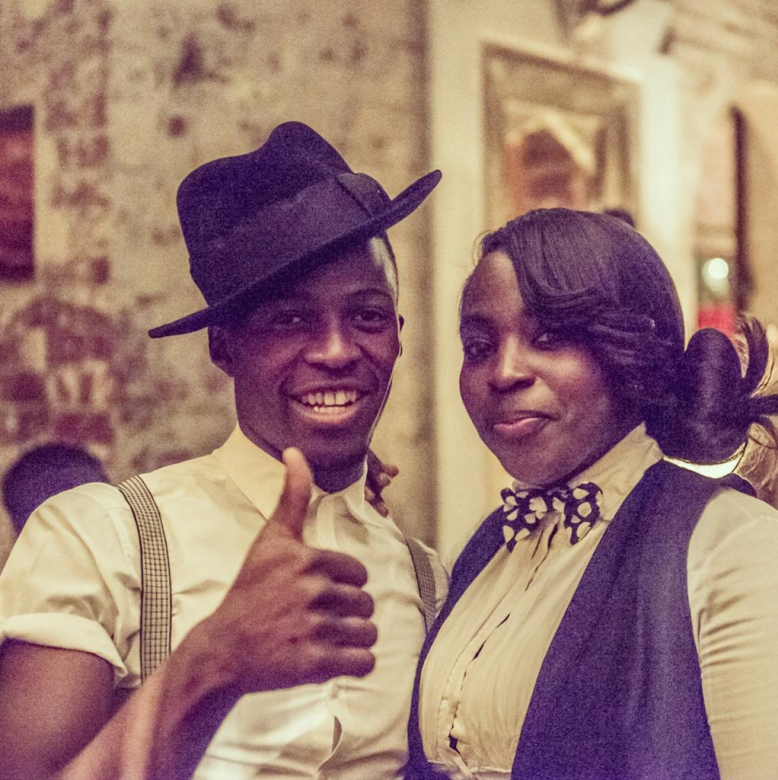 Feature image courtesy of thechairmandbn via Instagram
You cannot leave Durban without paying a visit to the Chairman to listen to new and upcoming jazz musicians while eating delicious food in beautiful surroundings.
Mahtma Gandhi Road
Thurs – Sat Open 7pm – 2am. No admission after 2am.
All good nights converge at Johnny's Rotis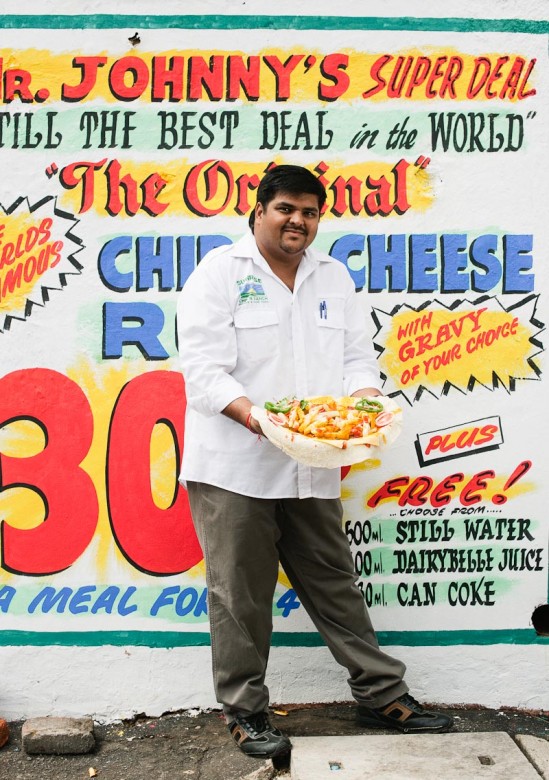 Johnny's Rotis by Tyrone Bradley on Itswhatiminto
It is compulsory to sample the deliciousness that is the infamous chip and cheese roti with gravy from Sunrise Chip 'n Ranch.
Open 24/7 this Durban institution also offers amazing lamb bunny chows.
89 Sparks road, Overport, Durban
Plus:
Try catch a Sharks home game if you can
Get a rush on the world's tallest swing at Moses Mabhida Stadium
Take an architectural stroll through the CBD
Take a tour of the Warwick Markets
The entrepreneurial pulse of Durbs is Warwick junction, a buzzing market and transportation space in the heart of Durban. Attend a tour organised by the traders which will give you an introduction to the 9 different markets and products on offer here including traditional medicines, clothing and fresh produce. The Early morning or 'Mother' Market hosts over 640 stalls with vendors selling fresh produce, flowers, spices and live poultry. Look out for the eye-catching murals by artist Faith 47 on the walls surrounding the market, several of the figures are portraits of traders. Tours cost R100 per person with discounts for larger groups. Saturday has two time slots available, tours do not operate on Sundays. Contact 031 309 3880 for more info and to make a booking. Free for kids under 12 (max 2 kids).
For an in depth list of things to do in Durbs read:
A long weekend on the sunshine coast will leave you relaxed, replenished and inspired. Book cheap flights to Durbs here.
.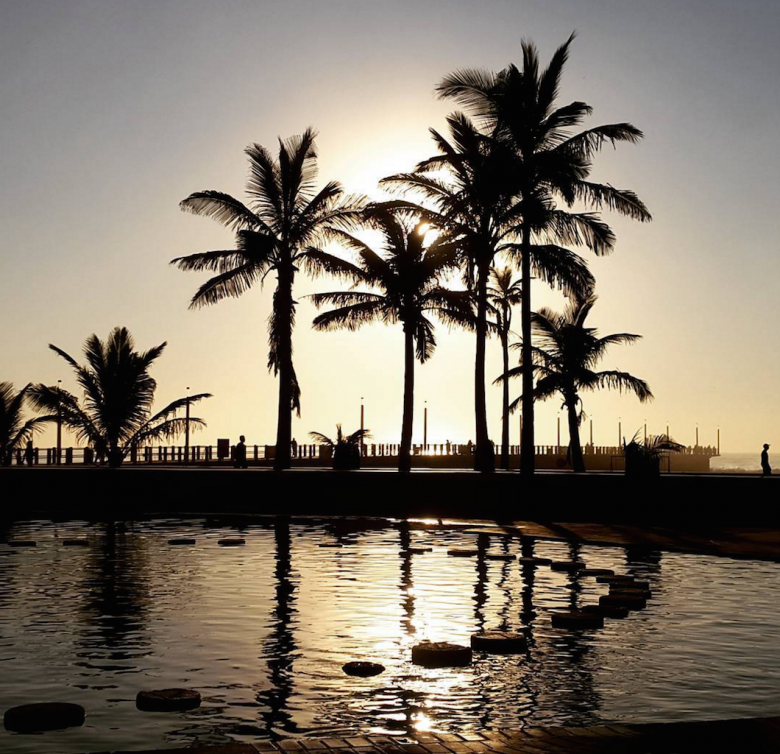 Courtesy of experienceluxurytravel via Instagram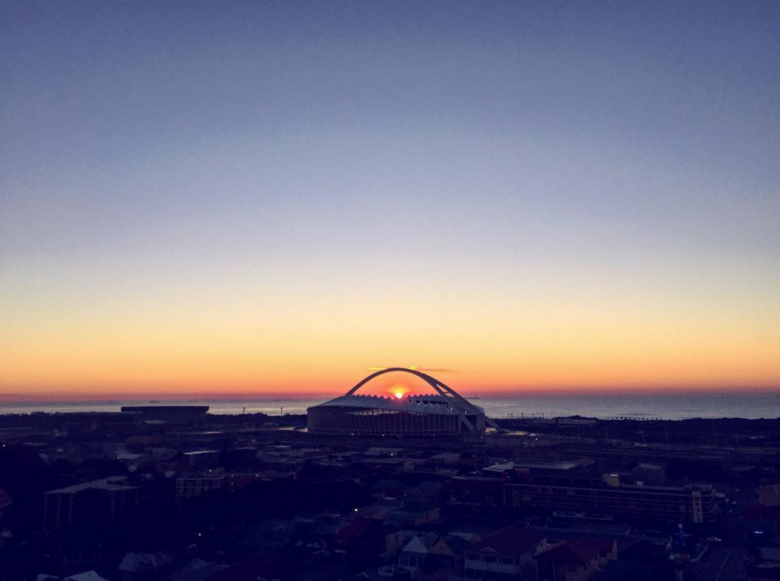 Courtesy of susanschoeman via Instagram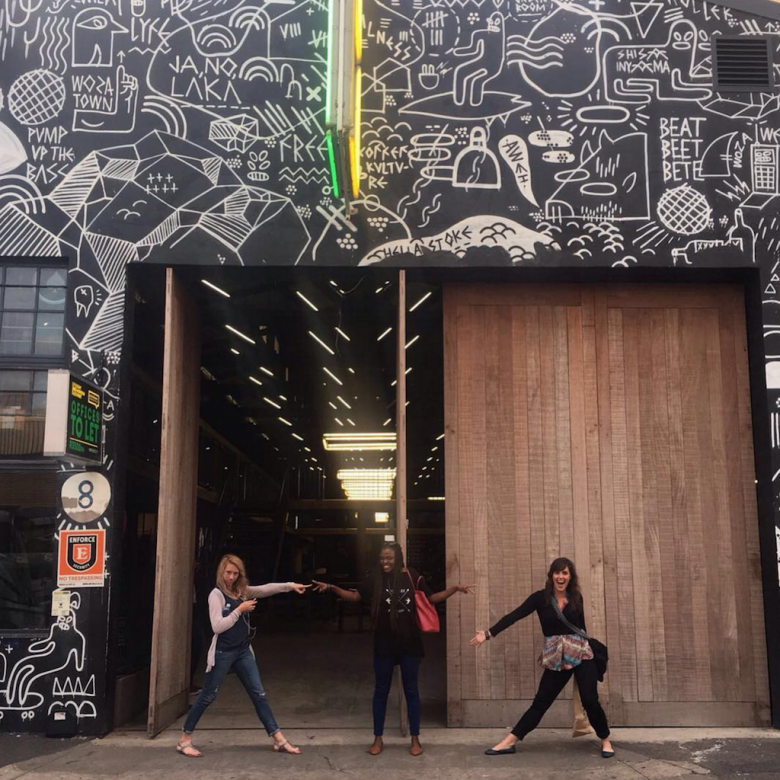 Courtesy of mosa_molwantwa via Instagram