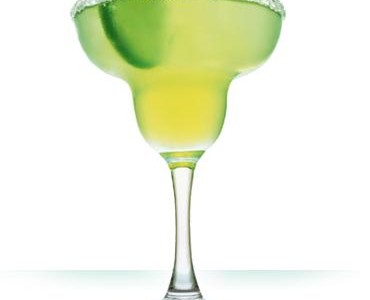 You don't have to travel to Mexico to enjoy a Margarita, but when you do, it's difficult to step off the plane without falling into a glass.   The Margarita is to Mexico what beer is to Belgium and vodka is to Russia – it's synonymous with the culture and identity of the country.  Plenty of countries have national drinks, but while the Singapore Sling and Pisco Sour have ventured from their homelands to bars around the world, no drink has quite infiltrated the masses like the Margarita.  And it's easy to see why, as it's composed of three easy-to-find ingredients—tequila, orange liqueur and lime juice—and is generally delicious.
The Margarita's origin, like many great cocktails, is a booze-fueled debate of conjecture and speculation.  Some say it was first created in 1938 in Enseneda, Mexico for American actress Marjorie King, while others claim it was first concocted in 1948 in Acapulco by a woman named Margarita.  Regardless of the origin, the Margarita has stood the test of time to remain one of the world's most popular cocktails.
Of course, like many drinks, the Margarita has been subject to modification and reinvention, and now appears in dozens of flavors and iterations, from strawberry to mango to coconut.  Unfortunately, Sweet and Sour mix is often used now in place of fresh lime juice, adding hundreds of calories to an otherwise reasonably healthy cocktail.  To make the original Margarita as it was meant to be enjoyed, try the recipe below.
Margarita
1 ½ ounces silver tequila
1 ounce Cointreau or other orange liqueur
½ ounce fresh lime juice
Shake all ingredients with ice, and strain into a salt-rimmed cocktail glass.  Garnish with a lime wedge.
[boilerplate bytitle="Standard"]