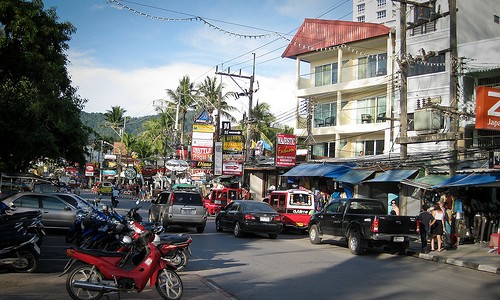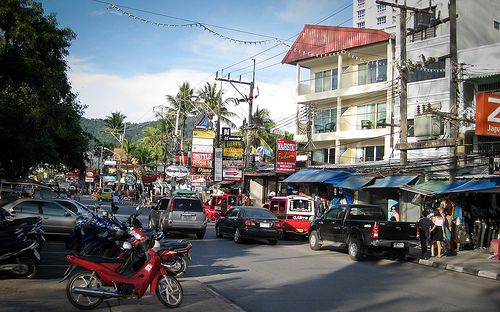 Everyone known about Phuket in Thailand. Yet, what do you do there on holiday? Known as a honeymoon destinations to many, this haven has much to offer for everyone. Here are a couple of must-do/see things and sights for future Phuket travellers:
Watch some Muay Thai
Fancy some Thai Boxing? Head to Patong Beach or Saphan Hin Stadium in Phuket City to watch regular Thai boxing or Muay Thai matches. These guys really don't mess around, they are super-fit and ready to entertain – this is the perfect way to connect with the locals.
Wat Chalong temple
Wat Chalong is a temple not to be missed. Flawlessly decorated with tiny glass pieces, the temple often hosts special fairs where you can try some of the best local cuisine available.
Phi Phi islands
One of Thailand's most beautiful islands to visit are the Phi Phi's. For many travellers this island is the only reason why they even touchdown in Phuket. Only a short boat ride away from Phuket you'll find Phi Phi Leh – the island who has no humans living on it and the other, Phi Phi Don has no roads at all. Truly gorgeous!
Old Phuket town
Enjoy a delightful mix of colonial and Chinese architecture in Old Phuket town. This part of Phuket has some great restaurants and shops, so have your camera ready to snap away!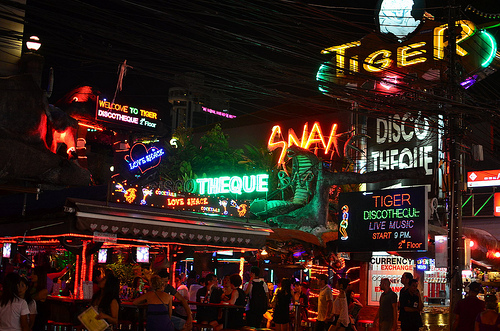 Bangla Road
Be sure to take a leisurely evening stroll down Patong's Bangla Road. This is a very entertaining street as here you'll find some rather colourful characters, such as the well-known ladyboys and exotic dancer girls. This is where the night comes alive with some enchanting beer bars and discos.
Snack on this
Have some traditional Thai dishes like Green Chicken Curry, but also try scrumptious street foods like banana fritters, sticky rice and barbecue chicken.