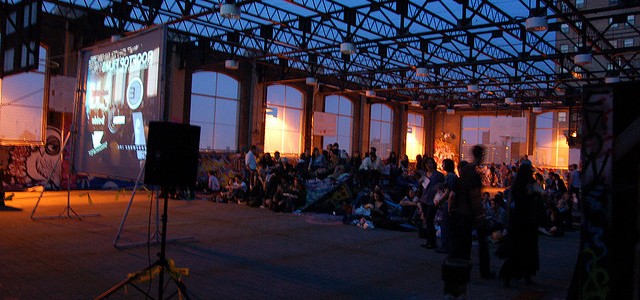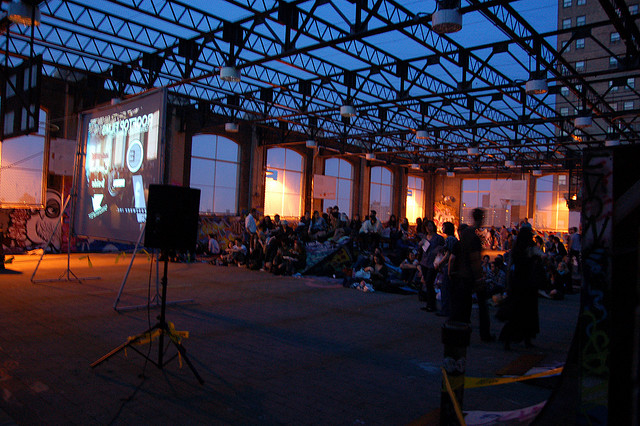 Photo from Ben Sisto
Every summer I promise myself I will make it to one of the evening film screenings around the city, and I have yet to go. Now it's almost August, and I decided that if it's actually going to happen this year, I need to mark them on my calendar immediately.
Here are some of the different venues with their remaining schedules, and the ones I'll be forcing my friends to attend with me (starred):
HBO Bryant Park Summer Film Festival
A great mix of classics and a lovely picnic atmosphere… or so I hear. Free; starts at sunset.
Monday, July 26
*Monty Python and the Holy Grail
Monday, August 2
Rosemary's Baby
Monday, August 9
The Goodbye Girl
Monday, August 16
12 Angry Men
Monday, August 23
Bonnie and Clyde
The Central Park Film Festival: Iconic New York
Five nights in a row of iconic films in an iconic setting! Free; starts at 8pm.
Tuesday, August 24
Fame
Wednesday, August 25
The Taking of Pelham 1 2 3
Thursday, August 26
Saturday Night Fever
Friday, August 27
*King Kong
Saturday, August 28
Viewer's Choice (Visit www.7online.com to vast your vote for either Serendipity or Manhattan.)
Brooklyn Bridge Park: Movies With A View
Sunset, surround sound and the skyline in the background? Why have I waited so long? Free; starts at 8:30.
Thursday, July 29
Rear Window
Thursday, August 5
*Brokeback Mountain
Thursday, August 12
Dreamgirls
Thursday, August 19
The Blues Brothers
Thursday, August 26
Indiana Jones and the Last Crusade
Thursday, September 2
Viewer's Choice (Check back at brooklynbridgepark.org for details.)
Rooftop Films: Underground Movies Outdoors
An eclectic mix of independently produced animation and documentary films. (And if it rains, they're shown indoors nearby.) $10; starts at 9pm.
Wednesday, July 28
Daisies (Free show)
Thursday, July 29
Capucine: Filmmaking Monkeys and Other Renegades
Saturday, July 31
Disco and Atomic War
Friday, August 6
*Doomed Love and the Devilles
Saturday, August 7
Hori Smoku Sail or Jerry
Friday, August 13
Last Train Home
Saturday, August 14
Waste Land
To find awesome flights to New York go here.
[boilerplate bytitle="Standard"]