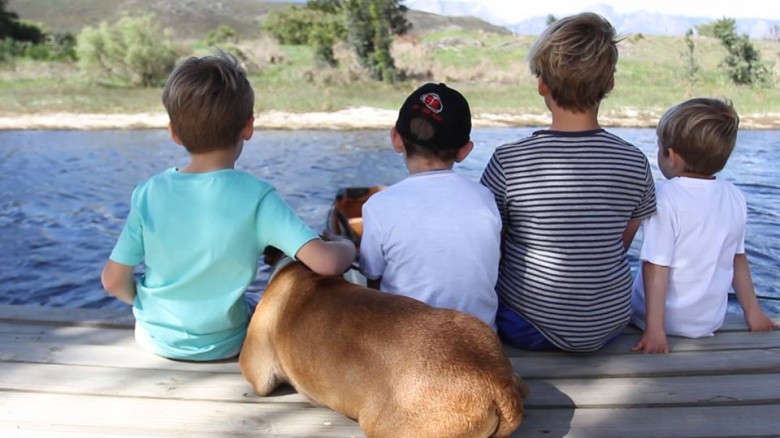 Holidaying without the four-legged members of the family is no fun. These 21 idyllic escapes for families and couples around SA welcome pets.
*Though every effort has been made to verify that these spots are pet-friendly it is imperative to check with your host when making a booking.
Western Cape
1. Barking Beach Cottage, Hermanus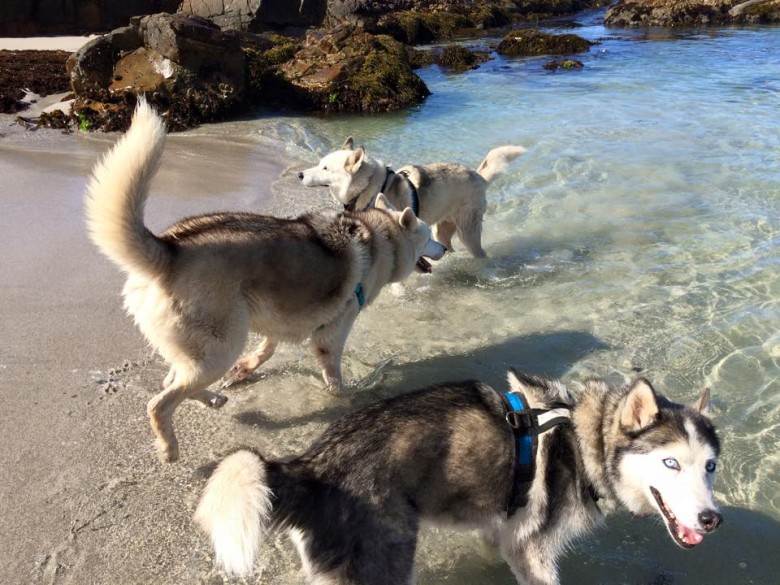 Courtesy of Barking Beach Cottage
Beach walks, blissful dogs, happy humans and fresh sea air
Sleeps: 6 people, dogs welcome
Rates: R1700 to R1800 depending on the season
Contact: 021 987 1027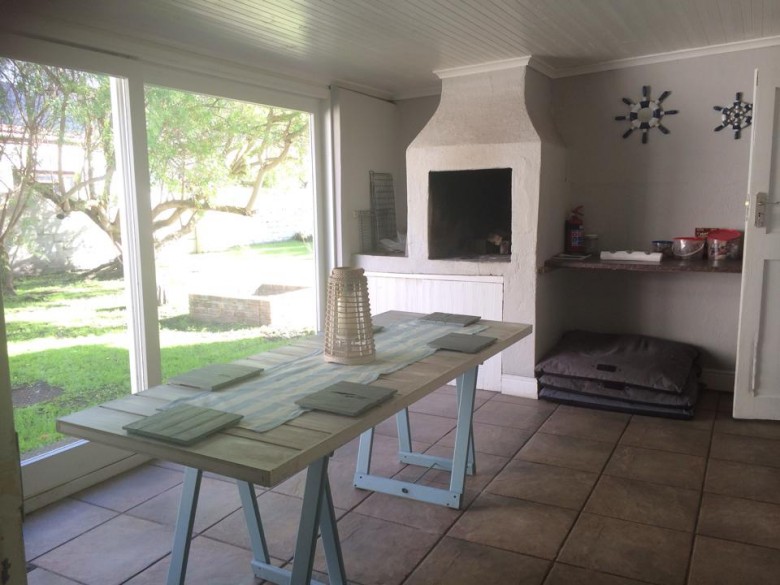 Courtesy of Barking Beach Cottage
2. River Edge Accommodation, Kleinberg Farm, Breede River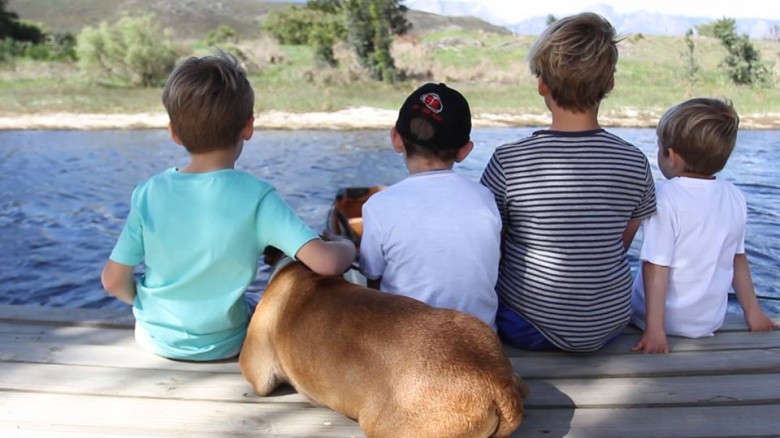 Courtesy of River Edge Accommodation
Perfect for messing about in boats, swimming in rivers – the dogs and kids will have a ball
Sleeps: 6, 8 or 10 depending on which cottage
Rates: From R390 pp sharing
Contact: 083 556 4947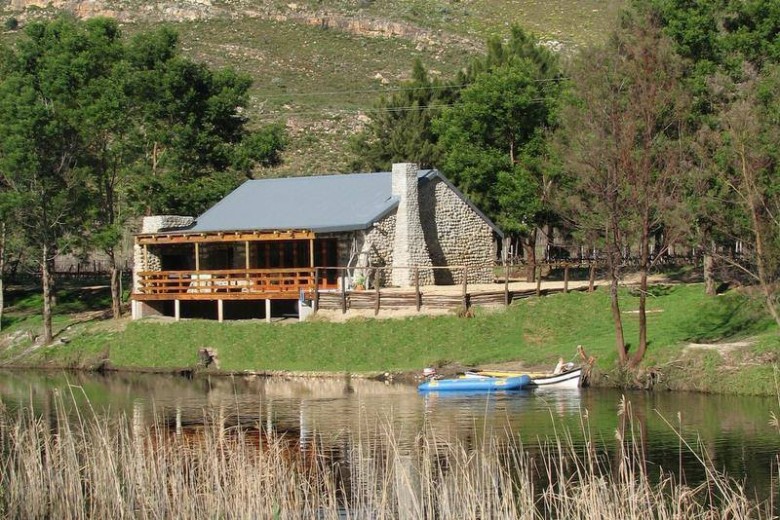 Courtesy of River Edge Accommodation
3. Rose Cottage Studio, Constantia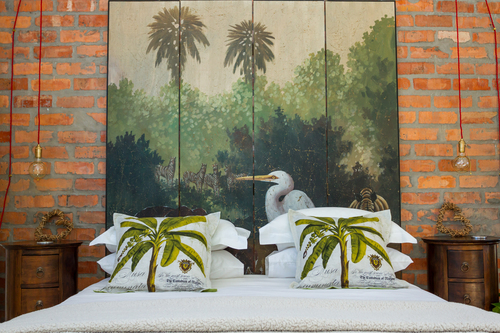 Chic yet cosy city escape
Sleeps: 2, small dogs allowed
Rates: R550 – R799 nightly for the unit; minimum stay applies during peak season.
Contact: here
4. Rivierplaas Campsite, Worcestor & Hex Valley
Camp under the summer stars, and take fido along for all the outdoor family fun.
 
Sleeps: A range of different camp sites with ample room, small pets allowed
 
Rates: camping R80 pp sharing, R40 for kids, R40 for pet
 
Contact: 084 710 0139
5. Stanford Hills Estate, Weltevreden Farm, Stanford
Wine tasting, good country food, river boats and country air awaits
 
Sleeps: 4, 5 and 6 depending on which cottage
 
Rates: from R700 per night
 
Contact: 028 341 0841
6. The Beach House, Witsand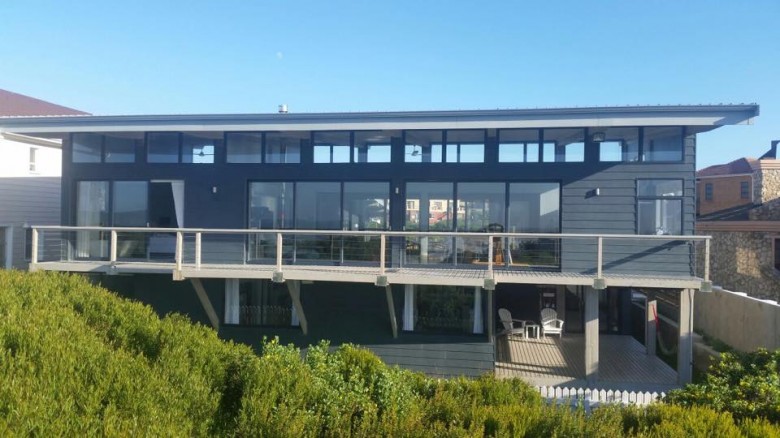 Courtesy of Witsand Beach House
The ultimate beach escape, luxury seaside living- perfect for a big group of friends, family and the hounds of course.
Sleeps: 5 bedrooms of which 3 are en-suite. 2 Bedrooms downstairs share a full bathroom. It has 2 entertainment areas, 3 decks and a splash pool and fire pit.
 
Rates: From R3000 – R4500 per day
 
Contact: 083 658 0700
7. Pietersfield Mountain Cottages, Citrusdal
Idyllic country living just 2 hours from Cape Town.
 
Sleeps: Depends on cottage. Dog breeds and cats welcome all year round on request, except for Stonehaven cottage. Sleep in rooms. Access to walks. Pets stay FREE.
 
Rates: Valid 1 Feb 2016 – 31 Jan 2017, midweek rates are: R 980 per night for two people, R 1040 per night for 3 people, R 1100 per night for 4 people, R 1200 per night for 5 or 6
 
Contact: 022 921 3316 No doggie damages deposit required.
8. The Blue House, Stanford

Gardens, country-markets, cows and family-fun.
 
Sleeps: 8, pets welcome on request
 
Rates: the rate is R2000 per night for the house sleeping 8 (A minimum booking of two nights is required) and R 2500 per night from the 11th December – 11th January (A minimum of 5 nights is required for this period).
 
Contact: Natalie on 082 893 2282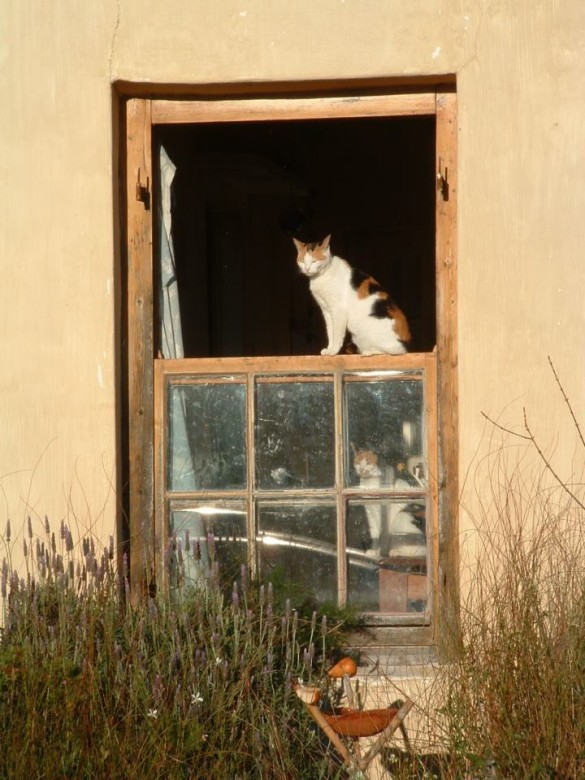 Courtesy of Stanford Accommodation
9. Lemon Tree Cottage, McGregor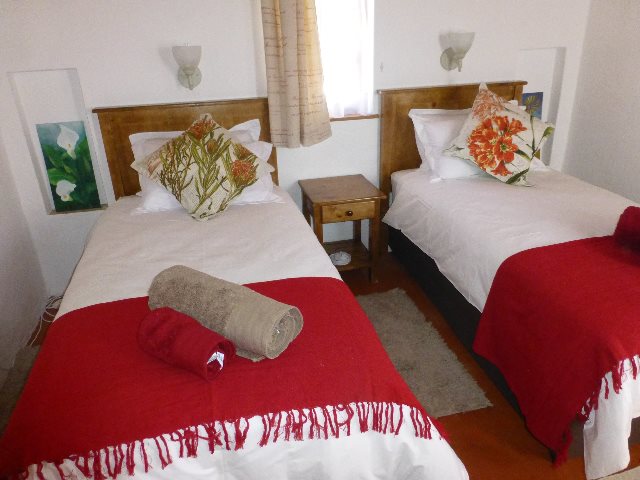 Discover this tiny country enclave, go olive tasting and chance upon dining gems just an hour from Cape Town.
 
Sleeps: 4. It has two bedrooms, two bathrooms, an equipped kitchen, and an enclosed back garden.
 
Rates: From R 300 pp/n R 1200 complete
 
Contact: Mira Weiner 023 625 1519 & 076 411 9477
Gauteng
10. Lavender Lake farm, Magaliesberg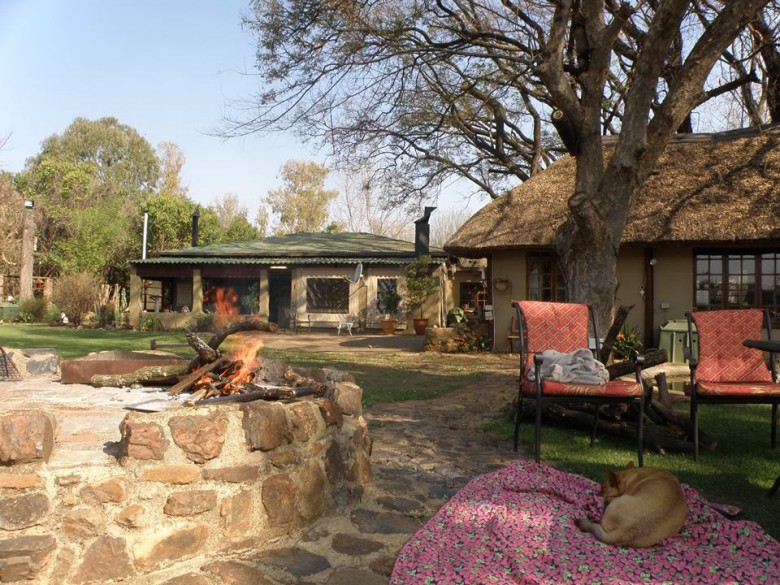 Courtesy of Lavender Lake Farm
Bucolic bliss – take time out from hectic lives and spend time with the kids and pets in a peaceful, country setting.
 
Sleeps: 6 in cottage or in farmhouse
 
Rates: Available on request
 
Contact: 083 289 6641
Mpumalanga
11. Kloofhuis Guesthouse, Barbeton, Mpumalanga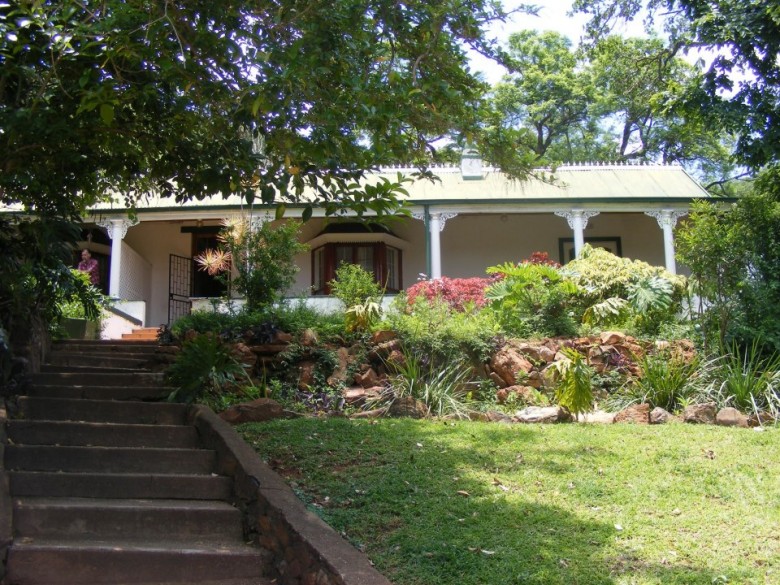 Courtesy of Kloofhuis  
This is Jock of the Bushveld's old stomping grounds. Perfect for a getaway with your best friend.
 
Sleeps: 8-10 people, pet-friendly on request
 
Rates: From R350 nightly per person, depending on number of guests and unit.
 
Contact: 013 712 4268
12. Go Country, Dullstroom, Mpumalanga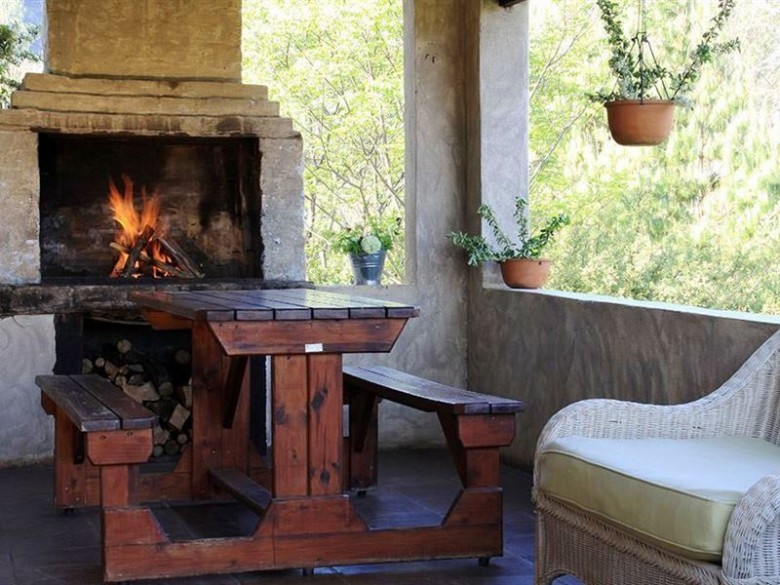 Courtesy of Go Country
Go fishing and take some well-deserved down-time in the country
 
Sleeps: 2-4 people depending on cottage, pets on request
 
Rates: Available on request
 
Contact: 079 699 2279
13. Hartfell, Mpumalanga
Had such a lovely weekend away flyfishing #fish #fly #fishing #trout #rainbow #dullstroom #hartfell #redeyeddamsil #wooliebuggers #DDD #nymphs #aggrivators #GRHEnymph #peace #hobby A photo posted by Andrew Kelly (@drewkelly_14) on
Fly fishing, fresh-air, big skies- what more could you wish for?
Sleeps: 6, 8 and 9 depending on which self-catering cottage, pets available on request
Rates: From R250 per person sharing
Contact: Lorna Jones on + (0) 73 604 9259
Eastern Cape
14. St Francis E's-cape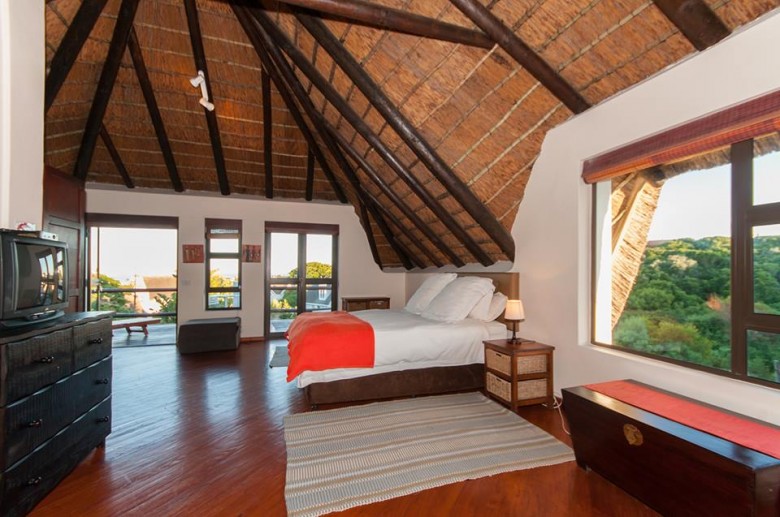 This holiday town is perfect for some of that famous Eastern Cape sun. Bring on the good times!
Sleeps:2 adults and 2 young children, suitable even for large breeds of dogs
Rates: R700-R1200 depending on the season
Contact: +41 78 771 51 85
15. Jack-Pot Beach House, Cape St Francis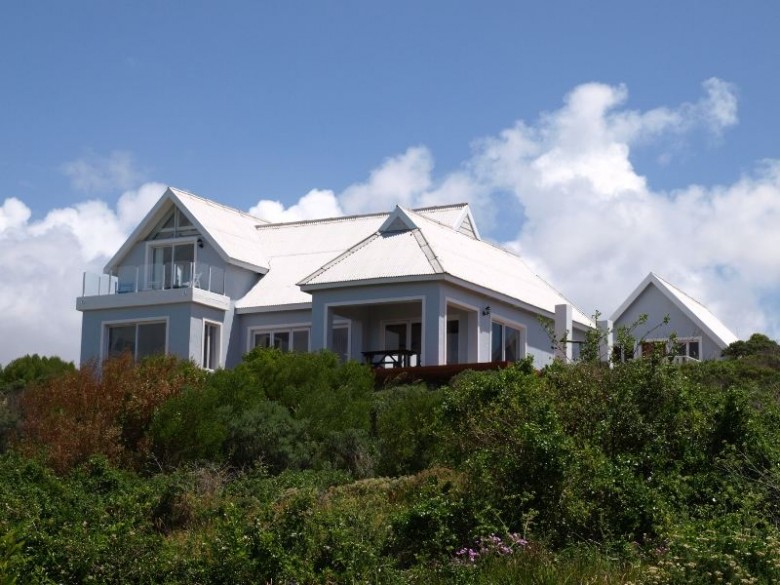 Courtesy of Jack Pot Beach Cottage
You will feel as if you've literally struck gold with this prime seaside gem with space for everyone
Sleeps: 9 (2 bedrooms with queen-sized beds and the third with triple bunkbeds, one of which is a double), pets welcome
Rates: From R2000
Contact: here
16. Swell Eco Lodge, Mdumbi, Eastern Cape
Rolling green hills, laid-back, magical seaside holidays with cows on the beach
 
Sleeps: 2 adults, 2 kids
 
Rates: From R375 per person, kids under 6 free, pets welcome on request
 
Contact: Lee-Ann Sanders on 0723465636
KZN
17. Stoney Way Place Cottage, Underberg, KZN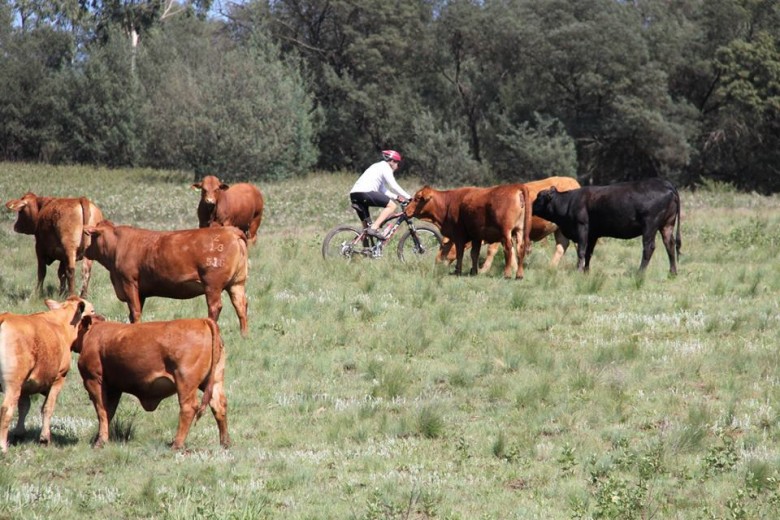 Courtesy of Stoney Way Place Underberg
Mountain biking and fresh-air country living with your four-legged friend
 
Sleeps: 9, 2 bathrooms, self-catering- pets allowed on request    
 
Rates: R1650
 
Contact: 082 562 5591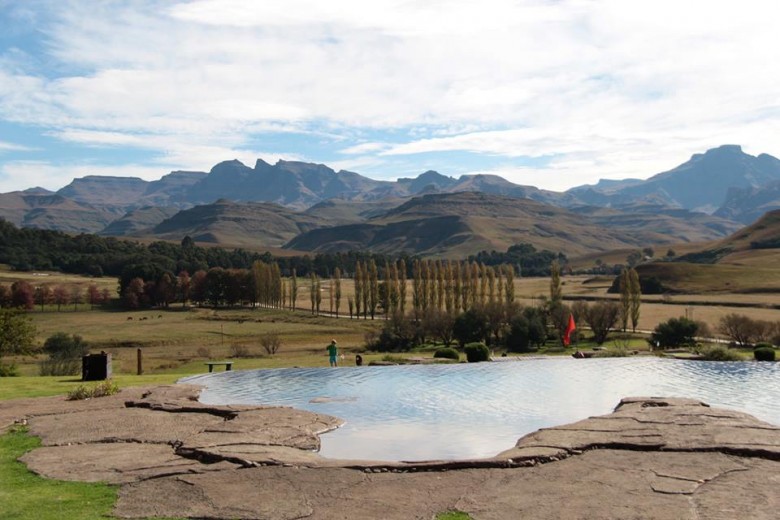 Courtesy of Stoney Way Place Underberg  
18. Umzimkulu River Lodge, Southern Drakensberg, KZN
Tucked beneath the mighty Drakensberg along the peaceful Umzimkulu, you will find your own slice of heaven
Sleeps: from 4, pets available on request
Rates: From R240 per person depending on which cottage
Contact: 076 237 9112
19. Room with a view, Mtunzini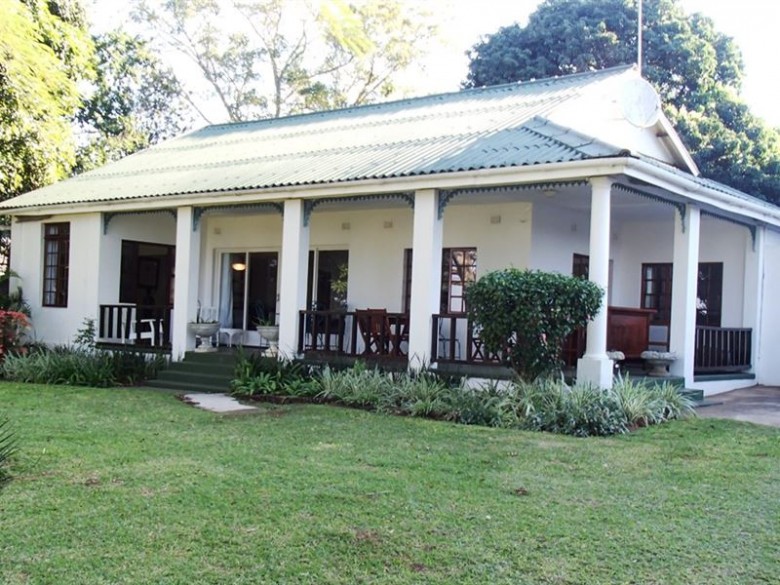 Visit Northern KZN's tiny coastal gem, there is even a dog beach for long walks in the surf
Sleeps: 6
Rates: From R350 per person sharing
Contact: here
20. Sierra Resort, Mooi River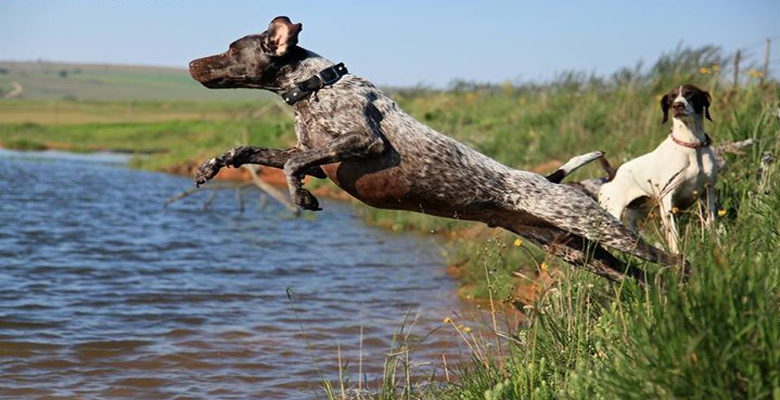 Just 3 and a half hours from Joburg, Mooi River is a whole other world
Sleeps: A wide variety of accommodation including 22 chalets which can sleep 4-6 people each, pets welcome on request
Rates: Available on request
Contact: 076 932 8458
Also read: