Port Elizabeth is fast becoming one of the coolest cities in South Africa. Even the sassy folk from Cape Town and Joburg can't seem to resist its sunny boulevards and easy charm.
It is a big city with a big personality, a secret underground creative culture, some of the coolest bars and eateries this side of the equator, and great stories, one of which involves a sultan and a ewe.
But here is a list of 10 reasons why we think Port Elizabeth is one of the coolest cities in South Africa.
1. The beautiful haunted Opera House
The city has a lot of beautiful old architecture, but the Victorian Opera House is one of the most interesting. The oldest of its kind in the Southern Hemisphere, this grand cabaret-style theatre was opened in 1892 and is said to have been built on the site of an old gallows. Its history of hauntings is long and colourful, much like its history of hosting spectacular ballets, operas, and musicals.
The Opera House hosts regular productions and performances.
Tip. Another amazing piece of architecture from way back when is the Gothic public library in Market Square. It is currently closed for renovations.
Did you know: The Grand Hotel is said to have once hosted famous guests such as Mark Twain and Winston Churchill.
2. Cradle for creativity
Port Elizabeth is famous for Route 67, an art journey that celebrates the years Nelson Mandela devoted himself to the freedom struggle, but that is just a tip of the artsy iceberg. Colourful murals and artwork hidden under bridges hint at a creative culture that is giving rise to a new generation of homegrown artists.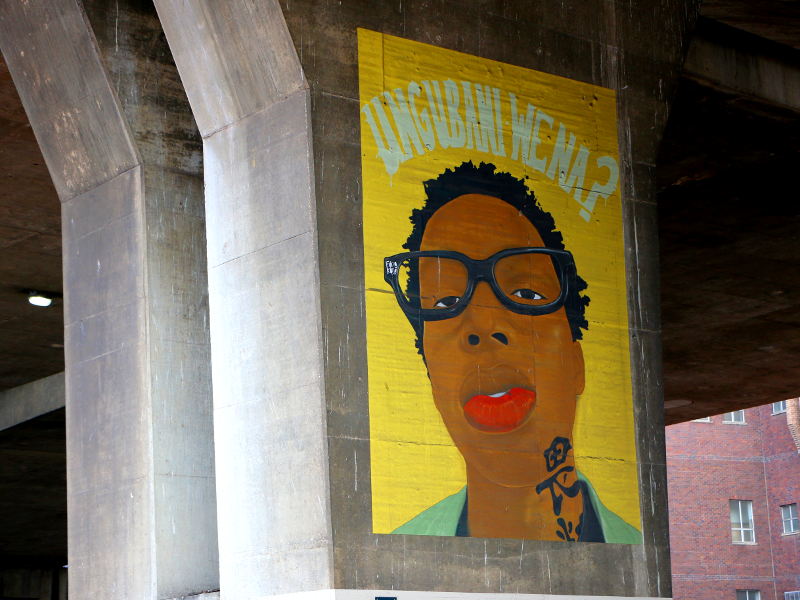 Nelson Mandela Metropolitan Art Museum, The Athenæum, and artEC Community Centre are just three institutions that are helping the creative movement find its voice. Live performances, poetry evenings, exhibitions, book launches, doodle nights, and walkabouts with artists are regular events.
The Underculture Contemporary Art Gallery hosts several pop-up exhibitions throughout the year that challenge the norm by presenting powerful, relevant, and captivating exhibitions by young conceptual artists. Galerie NOKO is another popular gallery that is known for its abstract and socio-political themes.
But it extends beyond that too. Even the restaurants and tattoo studios have become hubs for talent and creativity to bloom.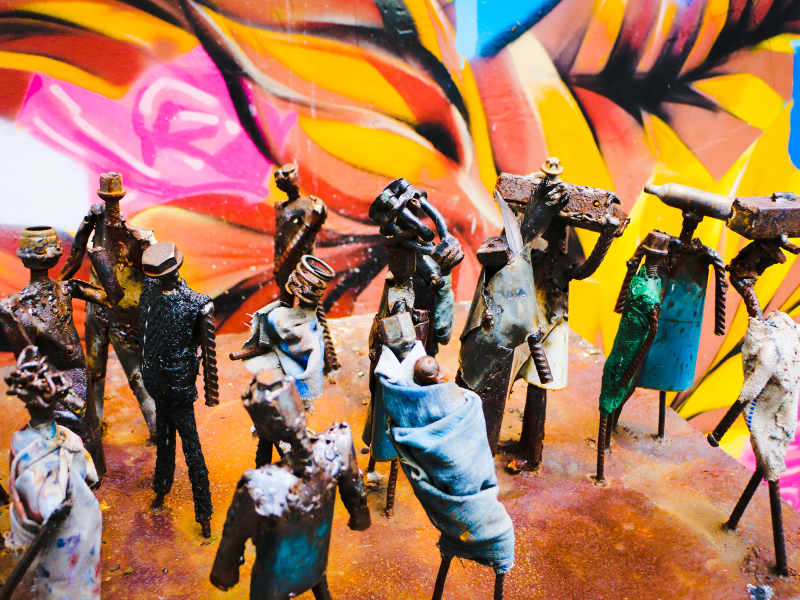 3. South Africa's hot new food scene
A few years ago, the food scene in Port Elizabeth was still finding its groove, but today it is blossoming into something quite spectacular. Some of the coolest bars and restaurants in Port Elizabeth are in Richmond Hill, which is the heart of the culinary magic.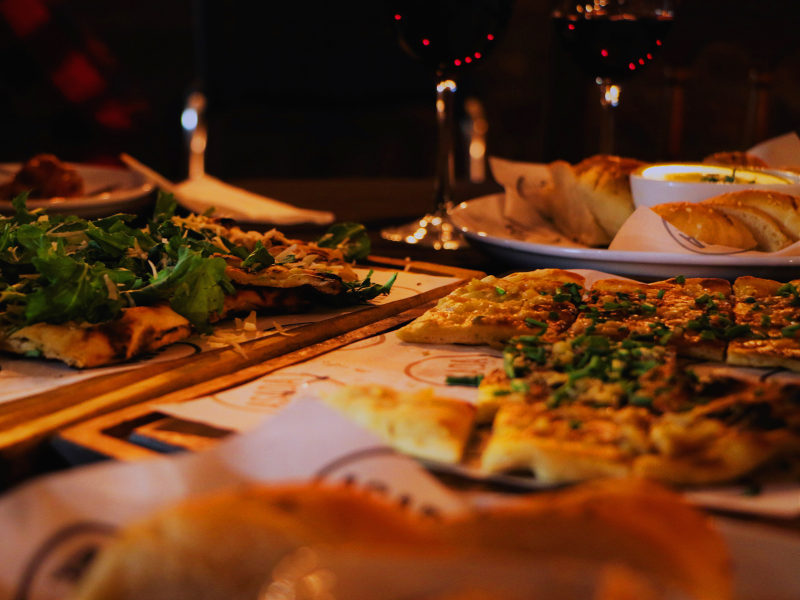 ASADA is a seafood grill and smokehouse and the place to be if you want to try Creole and Argentinian fire pit cuisine. If you prefer to spend your evenings with a taco in one hand and a margarita in the other, Tilting Heads Taco Cafe and Margarita Bar is a top-notch Mexican cantina.
And if sushi is more your thing, FUSHIN has won numerous awards for its exotic dishes and is known to make the best sushi in Port Elizabeth.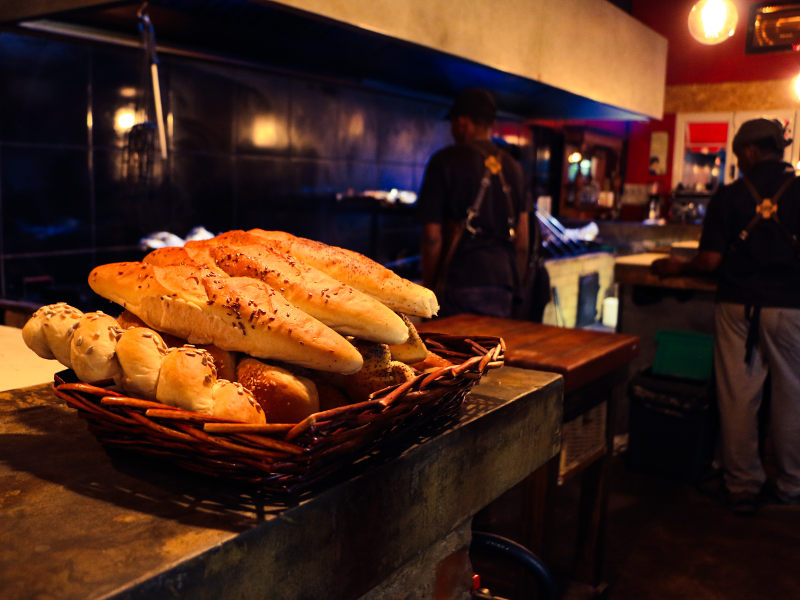 The Valley Market & Goodnight Market and Baakens Food Truck Funday are also a must-visit if you want an afternoon of artisanal food, live entertainment, and general shenanigans.
We recommend: Explore the café culture of Stanley Street during the day and come back in the evening to experience the dinner ambience and nightlife bustle.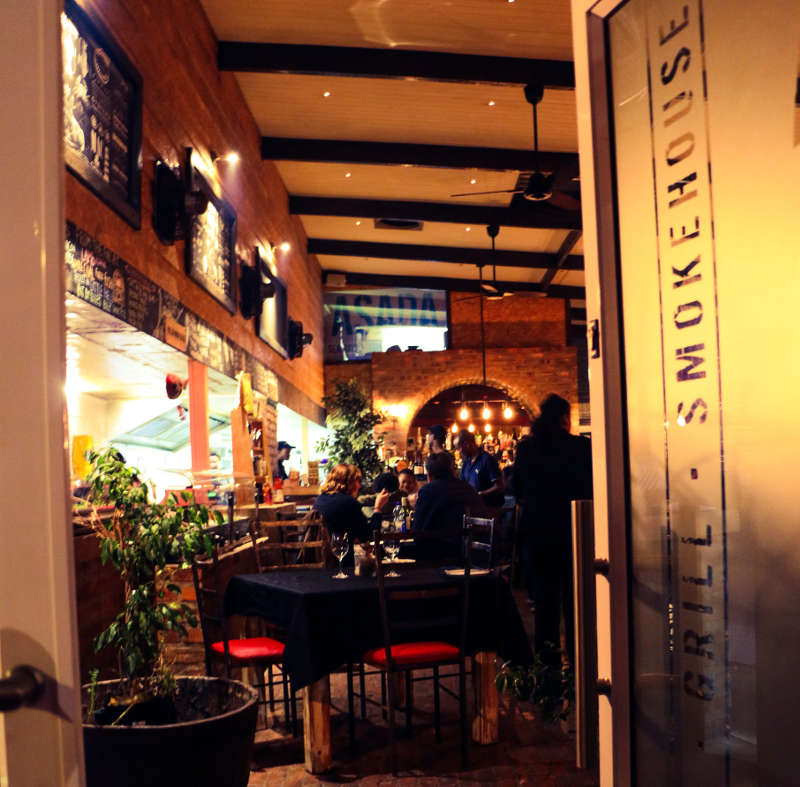 4. Beertopia
Creativity has even spread to the microbreweries in Port Elizabeth. Local breweries such as Bridge Street Brewery, Dockside Brewery, and Richmond Hill Brewing Co. are experimenting with bold artisanal brews that beer lovers will find wildly interesting and worth the trip.
For the non-beer drinkers: the hard lemonade called Jane Doe from Richmond Hill Brewing Co. or get your hands on locally made Rhino Rum from Brickmakers Distilling Co.
We recommend: The Hop on Beer Route will take you to Bridge Street Brewery, Dockside Brewery, and Beer Yard, where you can taste the local brews and experience the vibe of the city.
5. Oldest coffee roastery in South Africa
Even the coffee devotees will find warmth and happiness in Port Elizabeth.
Mastertons, legendary purveyors of hand-roasted coffee, opened their first tea and coffee house in Port Elizabeth in 1924, making them the oldest roastery in South Africa. The city even has its own Mastertons blend known as Blend of the Bay.
Address: 114 Russell Road, Central Port Elizabeth, 6001
6. Bottlenose dolphin capital of the world
Home to thousands of playful bottlenose dolphins and a hotspot for visiting orcas and humpback dolphins, Algoa Bay was named the 'Bottlenose Capital of the World' in 2016. The city even hosts an annual Dolphin Festival to celebrate its flippered friends.
We recommend: Join Raggy Charters on a boat cruise to get up close and personal with the dolphins of Port Elizabeth.
7. Nightlife made for good times
By night, the city comes alive with fairy lights and music as the taprooms, cocktail lounges, and bars fill up with people. Whether you are looking for a nightcap after dinner, live music and a few drinks, a rowdy good time, or dancing until 4am, the nightlife options are varied and promise a fun night out.
The Music Kitchen, Beer Yard, Beer Shack, and SoHo Whiskey & Cocktail Bar all host live music nights and are great places to hang out when the sun goes down. Pool City, a pool lounge in Walmer, regularly hosts live bands and tribute nights to rock 'n' roll legends.
For something a bit more offbeat, the Unplugged Backyard Hangout is a lively garden get together between musicians, artists, poets, and music lovers. Cook House Poetry Sessions happen infrequently but are also definitely worth watching out for.
Tip. Ask the mixologist at SoHo Whiskey & Cocktail Bar to surprise you with a drink. He can figure out what kind of drink you would like just by looking at you!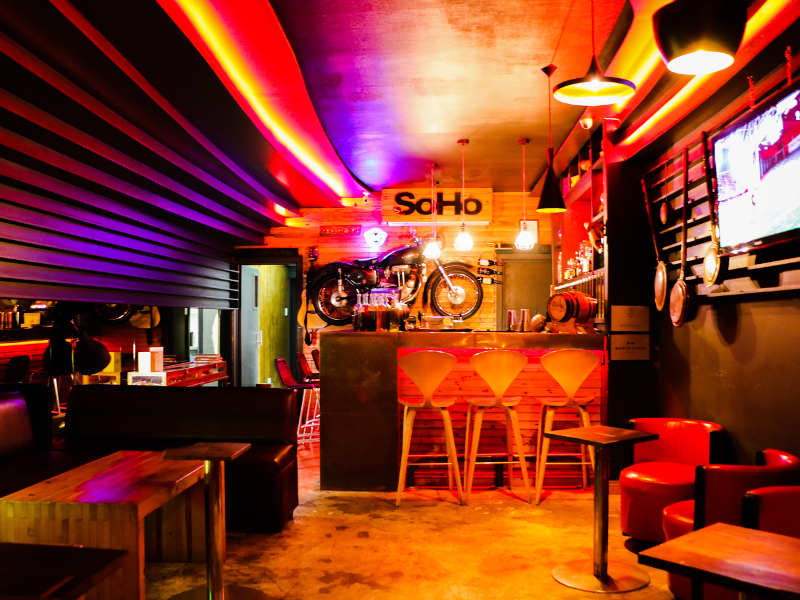 8. The sultan and the pregnant ewe
The year was 1838 when the Sultan of Turkey sent 12 neutered rams and what he thought was one neutered ewe halfway across the world to the shores of Port Elizabeth.
However, his plan to protect his powerful mohair empire was thwarted by his own mistake.
What he didn't realise was that the ewe was pregnant and would give birth to a ram kid en route to Africa, and by a touch of good fortune, give life to the Angora mohair industry in South Africa.
9. It even has its own travel app.
The Nelson Mandela Bay Tourism app offers updates on upcoming events, things to see and do, accommodation, transport, business and emergency contacts, free WiFi spots, and special deals.
10. But really, the coolest thing about Port Elizabeth is its people
There is a reason why Port Elizabeth is nicknamed the Friendly City – Port Elizabethans are some of the friendliest people you will ever meet. Whether you're riding in an Uber, checking into your hotel, or just wandering along the promenade, the friendly folk of PE are everywhere and ready to show you why it is one of the coolest cities in South Africa.
Recommended experience: Calabash Tours offers intimate encounters with the locals on their Untold Stories Tour, Real City Tour, and Shebeen Tour.
You might also like: The Coolest New Things To Do In Port Elizabeth
Port Elizabeth has only recently found its swagger, but there is no denying this up-and-coming city is something special.
But it is the kind of magic you are going to have to experience for yourself.
Good to know:
The Nelson Mandela Bay Pass offers many free activities and discounts so you can experience the best of the bay for less.
There are two types of passes:
5 in 1 pass
It is valid for 3 months and includes any five of the attractions and activities advertised and various shopping and transport discounts.
Unlimited itinerary passes
These are valid for 1 day, 2 days, 3 days, and 7 days depending on the period you want to purchase it for.
| | | |
| --- | --- | --- |
| Type of Pass | Adults | Kids |
| 1 Day Pass | R 400.00 | R 300.00 |
| 2 Day Pass | R 475.00 | R 350.00 |
| 3 Day Pass | R 575.00 | R 400.00 |
| 7 Day Pass | R 800.00 | R 500.00 |
| 5 in 1 Pass | R 600.00 | R 450.00 |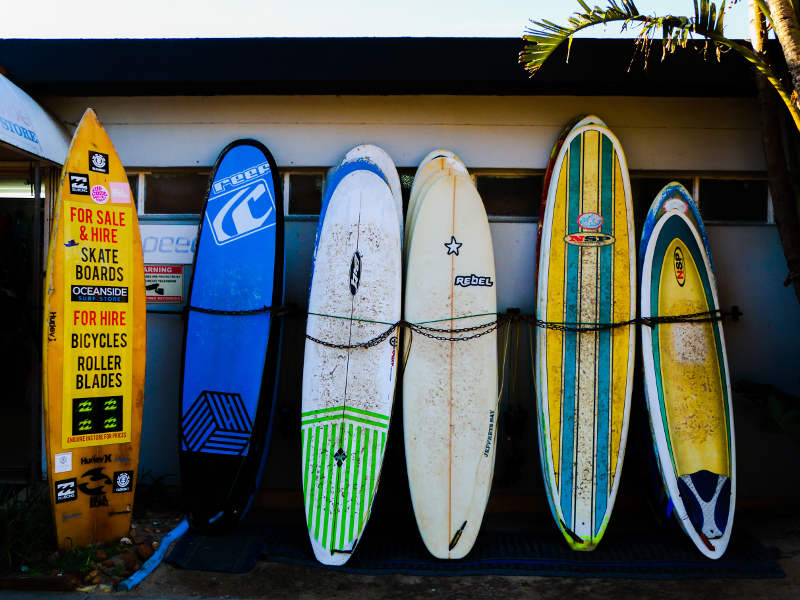 Did we miss any great reasons why Port Elizabeth is awesome? Share the love in the comments below!
Find your Mango flight to P.E with popular flight routes from Johannesburg to Port Elizabeth!
Need a little more inspiration?
Stunning pics of Port Elizabeth that prove it is SA's most underrated city
You might also like these:
41 Fun Things To Do In Port Elizabeth For Free And Under R150
Travelstart's #Summergoals For Port Elizabeth