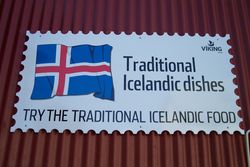 Contrary to the name, there is far more in Iceland than just ice.
Sure, Reykjavik is the world's most northern capi.jpgtal, and the world's second most northern country. It's cold and dark there in the winter months. Yet once the little island nation comes out of winter hibernation, there is much to see and experience in this unique and beautiful little country.
The country's ring road, or Route 1, is a circular highway that takes you around most of the country. You could say it is the only major road in Iceland, traversing close to 1,400 kms. It literally is shaped like an oval ring, a circular highway that takes you around the entire country.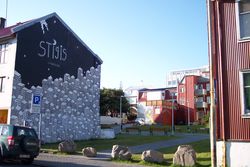 Iceland has a unique landscape, and looks different than much of the rest of the world. The country is filled with magnificent hot springs, where you can sit and enjoy a mineral bath while staring off at the snowy landscapes.
In the summer, beautiful grasslands extend as far as the eye can see, amidst lava fields that fare some resemblance to what I believe the moon must look like.
The capi.jpgtal city Reykjavik is vibrant and welcoming. You will be amazed at the friendly nature of the local people there. You may be equally amazed at how the nightlife kicks into full gear in the evenings. You may be even more amazed that in the summer months, it never gets dark here – it is light outside 24 hours a day.
Iceland is a unique and interesting place. It's one of those destination that every traveller must see in their lifetime. There is nowhere else quite like it………..on this planet anyways.