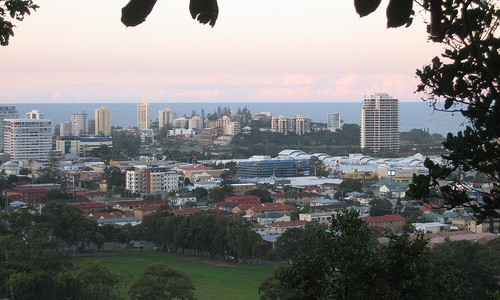 The other day I was thinking about New Year's eve, what I usually find to be one of the more festive days of the year.
I have a few friends who absolutely love New Year's Eve, so much so that I think they start planning next year's celebration before this year's buzz wears off.  This got me to thinking….. what's one way to make your New Year's celebration even better?  Celebrate it twice! Being creative with time zones allows you to accomplish this.
So where on earth can you celebrate New Year's twice in the same evening?   I've managed to discover several places where the feat can easily be accomplished.
Perhaps the most hassle-free way is to celebrate in Tweed Heads, Australia, where you can simply walk across the street to experience two different time zones between South Wales and Queensland provinces. Celebrate midnight's arrival in Tweed Heads, before crossing the street into Coolangatta, Queensland, where you can ring in the New Year once again in 60 minutes! Two New Years celebrations for the price of one…Woohoo!
Another option is a New Year's Twice Minicruise, promoted by a UK company called Brittany Ferries. The service offers passengers a chance to celebrate New Year's twice in a night on one of their cruises, first ringing in the New Year in St. Malo France, before again ringing it in Plymouth, UK.
In Scandanavia, party-goers can also travel by car (with a designated driver of course) between the Swedish city of Haparanda and the town of Torni in Finland. The drive takes just five minutes, crossing a bridge that divides the countries, and Finland time is one hour ahead during the winter.
We shouldn't forget about the several large countries that possess multiple time zones, including Russia, Canada, the U.S., Brazil and Indonesia, to name just a few. I am sure these countries must have certain cities that straddle the time zones. (If any readers know of such places, leave a comment and I will make it the subject of a future post!)
Another way to ring in the New Year twice, would be begin in the Island Nation of Kiribati, which is located not far from
Hawaii
and is the earliest time zone on the planet. From there, you could then take your time getting yourself to one of the Hawaiian Islands, and ring in the New Year 24 hours later.  But that seems so easy that it's almost like cheating.
Happy New Year to you from the team at Travelstart!