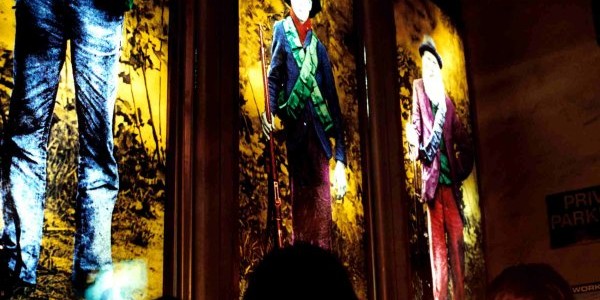 This has become one of my favourite cities in South Africa, almost instantaneously, our forgotten third capital, Bloemfontein.  This great little gem has a lot to offer those who live there and those who visit, especially those looking for a relaxed spot to have a drink with the locals.
Bloem is one of those rarities in South Africa, where the city centre is not a no-go area for those without the need to fore-go all their belongings –  it's accessible, it's friendly and relatively clean. Just on the edge of the city centre is the stadium and next to that, a fantastic shopping and dining spot – Loch Logan. This is a great up-market shopping centre set around a lake with all the restaurants getting front-row seats of the water and views – these are first class dining spots comparable to most of those across the country.
We made sure, upon multiple recommendations, to head out to Bloemfontein's most famous student bar – "Die Mystic Boer" too. This unimposing establishment on Kellner St has a very non-descript facade making it easy to miss, but once inside it has a very warm, welcoming and fun vibe. The decor is very student-grunge with records & posters plastered on the walls but it has some very unique touches too with comfy couches, animal horns and their trademark Andy Warhol style pop-art portraits of 19th century Boer military men.
The music is fun and diverse – ranging from popular contemporary hits to some golden oldies to hip-hop and alternative Afrikaans treffers. The drinks are cheap too so you can have a great night out on a shoestring! It's definitely worth having a stop in Bloem, even if only for this great little spot!