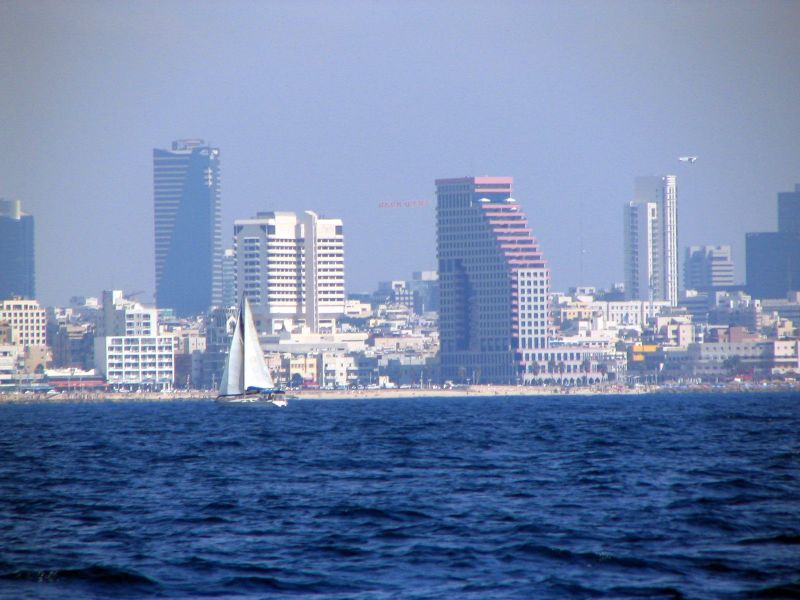 Between May 10th and June 19th a very special sailing event will take place; it is time for the fourth Med-Red Rally. As you can understand from the name, the sailors and yachtsmen will discover both the Mediterranean and the Red Sea during the rally.
The Med-Red Rally will be an unforgettable event, where the participants will experience sailing in unexplored areas, fascinating land tours, swimming, diving, sun and parties and, most importantly, meeting other seafarers from all over the world. So far more than fifty yachts, from Australia, Israel, Denmark and many other countries, are registered. The common interest in sailing transcends cultural differences and during the rally you may make friends for life.
The Med-Red Rally starts in Tel Aviv (see the pi.jpgcture), in Israel, and the next stop is Port Said, in Egypt. There several different day tours to Cairo are organized, before you leave for the Red Sea, via the Suez Canal. After a bit more than a week there, diving and going on guided tours of pyramids, sanctuaries, etc, you set sail and head north, to Herzlia, in Israel. There the program includes fascinating day trips to Jerusalem, the Dead Sea and other places. After Israel, the rally continues to Turkey, where five different ports are visited. In Turkey you can experience jeep tours, hot air ballooning and other adventures.
So if you own a yacht and are looking for an unforgettable sailing event, I highly recommend you to register for the Med-Red Rally. Even if you do not have a yacht, you can participate in the rally; you will join another team.
More information about the Med-Red Rally can be found here.
Photo: yanec