This is the final installment in a 3-part feature on some of SA's beautiful botanical gardens. Sit back, read this and come springtime -be ready to get outdoors and have some fun in the sun.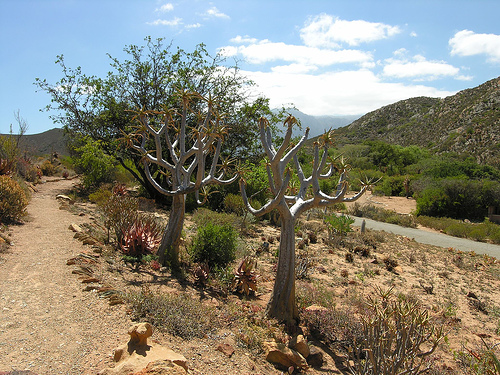 Karoo Desert National Botanical Garden
Located: Roux Way, Panorama, Worcester
This Garden is the only succulent botanical garden in the southern hemisphere and on the African continent. One of the floral highlights of the year is spring, when thousands of annuals and brightly coloured vygies come into flower.
Falling within the Succulent Karoo Biome, the Garden boasts some 400 naturally occurring species. It is also a haven for rare and endangered plants, with over 300 species being protected and propagated.
Almost 70 species of birds have been recorded in the Garden, as well as a wide range of small mammals, such as the Cape Grey Duiker. Approximately 11 hectares of the estate are cultivated, while the remianing 144 hectares are kept as a flora reserve, with several kilometres of nature trails.
Be sure to check out the well stocked nursery where you can pi.jpgck up a number of great plants and curios at the shop.
Free State National Botanical Garden
Located: Rayton Road, off Dan Pienaar Drive, Bloemfontein
This garden spans a valley between pi.jpgctruresque dolerite koppi.jpges. The natural vegetation comprises tall grassland and woodland, dominated by magnificent wild olive and karee trees.
A new restaurant and Visitor's Centre have recently been completed at the Garden and there's an Environmental Education Centre in the pi.jpgpeline too. The Garden covers 70 hectares and is home to about 400 species of plants, mainly the Free State, Northern Cape and Lesotho.
A series of vistas lead one naturally through the Garden, to the wooded koppi.jpges, up onto the rock outcrops overlooking the Garden, and back down to the dam, to the bird hide and the lawns.
The natural areas of the Garden are a haven for wildlife, including 124 species of bird, 54 species of reptiles and almost 50 species of mammals.
For more information on these gardens, explore this website: www.sanbi.org.
Image credit to Mister-E