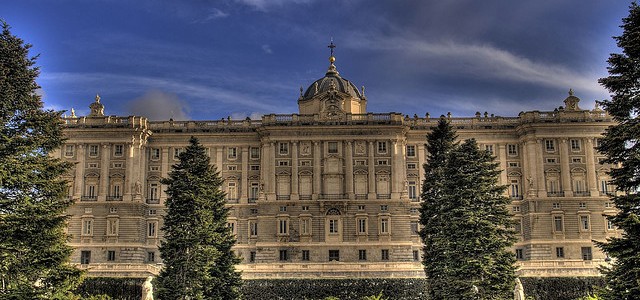 One of the front-runners for arts and culture the world over, Madrid has a lot to offer the world in that regard. But there are loads of things to do in Madrid to supplement a cultural visit to the Spanish Capital. Here's what we suggest doing:
The bustling sight-packed centre of Madrid
Madrid is a very vibrant city and it's centre is filled with memorable sights, from the many excellent parks and monuments to it's exciting buildings and squares. Make sure you visit the "Puerta del Sol" and "La Plaza Mayor", the restaurants are good places to take a break from the walking, all be they expensive. Nearby you'll also find the Palacio Real, the largest royal palace in Europe which is open to the public 7 days a week for guided tours.
The birds-eye view over Madrid
To get a good birds-eye view of Madrid, try taking the "Teleferico", Madrid's Cable Car. This lifts you up at one end, from the Parque del Oeste, where you'll find the ancient Egyptian temple of Debod which was transplanted from Egypt as a gift to Spain in the 1960's as thanks for assisting in saving the temples of Abu Simbel from the rising waters of the Aswan Dam. You'll have views of many of Madrid's sights on the 10 minute journey to Casa de Campo park – a former hunting park for the Spanish Royal Family.
Madrid is the capital of the arts
Madrid is well-known for its artistic heritage, but it can be daunting to find the perfect place to take it all in. We suggest the epicentre of arts, the El Prado Museum. Conceived to rival the Louvre in Paris, Queen Maria Isabel began assembling one of the largest collections of European art in the world, with work spanning a period of 700 years totalling almost 25,000 pieces. It's recommended you decide before hand on the pieces you wish to view, lest you be stuck in the museum for days!
When visiting Madrid, it's highly recommended to purchase a Madrid Card which costs €49 for a 24 hour card (other options available) and allows you unlimited rides on the Madrid Vision tour bus, entrance to over 40 sites (including the Teleferico, Palace and El Prado Museum) and discounts at numerous shops and restaurants.
With Emirates the newest airline to add daily flights to Madrid, it's getting cheaper than ever to experience one of the most inspiring cities in Europe.