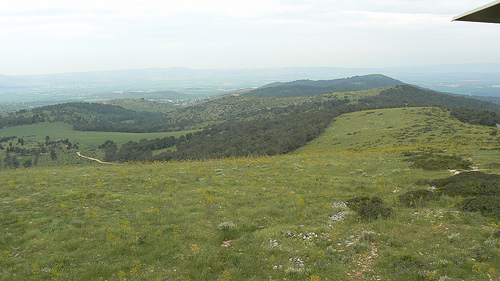 How about a two-day march in a Biblical region, through one of the most beautiful nature reserves in Israel, from which you can see three of the neighboring countries (Jordan, Syria and Lebanon)? If this sounds like something for you, it is time to register for the International Gilboa March, which takes place every year in the beginning of April.
For the tenth consecutive year a two-day march is arranged in the Gilboa area in northern Israel. Along the track there will be stations with drinks and citrus fruits, as well as signs explaining the view, the archeology, the geology and the history of the different places. Among other sites, you pass by important places mentioned in the Bible.
For families there are two tracks, one of five and one of eleven kilometers. The participants who are looking for a greater challenge are supposed to walk twenty kilometers each day. However, it is important to remember that it is not a competition with timing. On the contrary, the event is open for everyone and you walk at your own speed. There is also medical aid present, if it should be needed.
To conclude the march, there is a ceremony, where medals and diplomas will be given to the participants. In addition to this, there will be music performances.
Finally, two practical issues. The participation fee is twelve U.S. dollars and the average temperature this period of the year is twenty degrees Celsius during the day.
More information about the International Gilboa March can be found here.
Photo: yxejamir