"Nothing behind me, everything ahead of me, as is ever so on the road."
Jack Kerouac, On the Road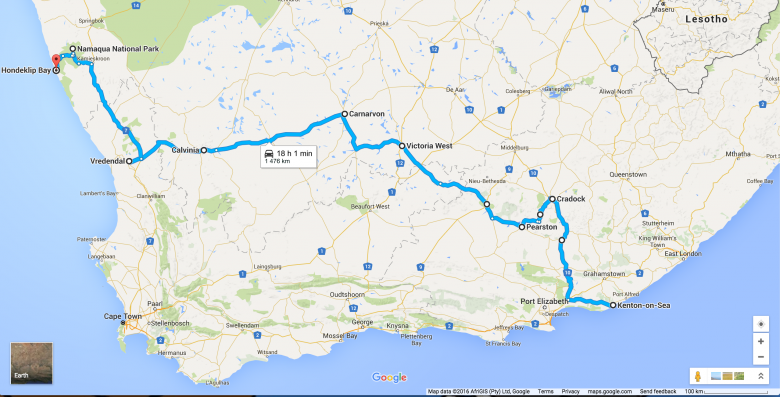 Take the road less travelled and discover the unexpected on the back roads criss-crossing the heart of South Africa. Your journey starts with warm toes in the Indian Ocean and ends with considerably colder ones on the West coast. You'll encounter the largest post box in the world, farm stalls aplenty, quirky museums, big sky country and an appreciation for a slower pace of life. This is the kind of road trip to take if you're a fan of frequent tea breaks, padkos stalle, windy roads and pleasant surprises.  In total the distance covered is 1540km and demands at least three, or preferably five days to complete this route.
Starting point: 
Kenton-on-Sea, Eastern Cape, 0km covered so far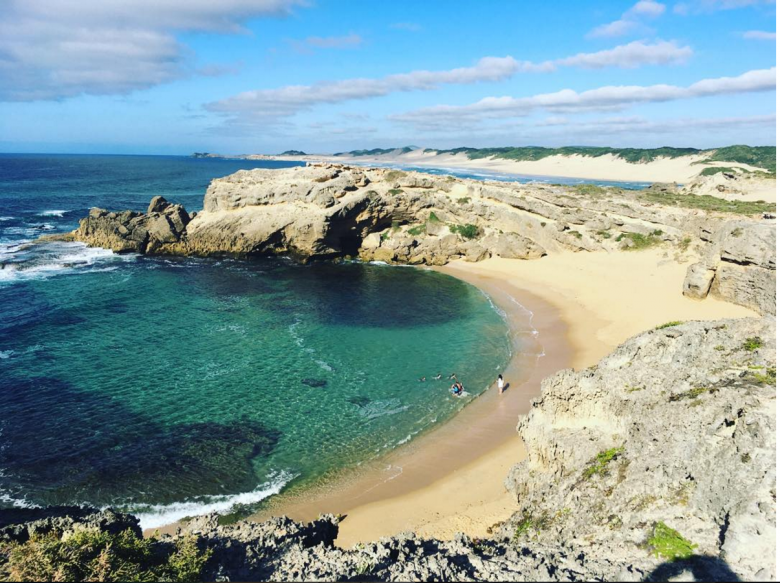 Courtesy of Sam the girl via Instagram
Why Kenton? For the exceptional beaches, warm Indian ocean, serene lagoon (great for paddling kids), beach walks and if you're lucky phosphorescence on the water at night. And pizzas at Homewoods!
Nearby attractions: Visit the giant Pineapple in Bathurst and stop in for a pub lunch at the infamous Rat and Parrot in Grahamstown.
Next stop: Nanaga farm stall, 76 km covered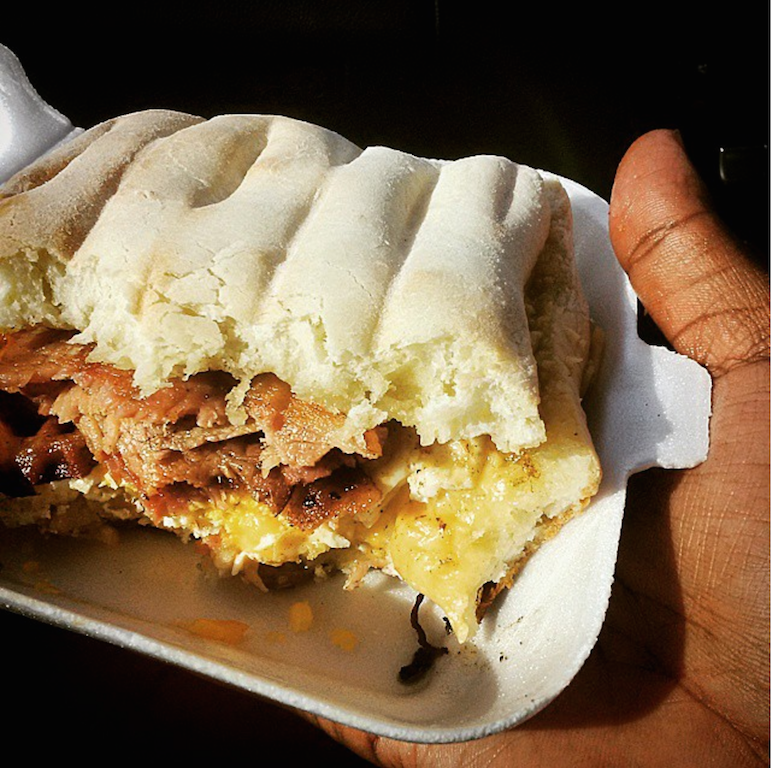 Courtesy of B Laq Phamas via Instagram
Home of some of the best roosterkoek in the country, this is the kind of freshly-made roosterkoek you dream about for weeks after your visit. R10 for a butter roosterkoek, R32 for an egg and bacon one, R39 for a mince and cheese one or you can get really fancy with the fillet farm style – 2 fillet steaks (100g), lettuce, cucumber, tomato, onions, 2 rashers of bacon and an egg.
Next stop: Cookhouse, 189 km covered
This little town on the banks of the Great Fish river is steeped in history. The name is said to stem from the late 1700's when Suzanna van Aardt supplied provisions from her "Cookhouse" to transport riders while they waited to cross the river. History buffs will be fascinated visiting the Slachter's Nek monument, the Thomas Pringle cairn and the Fairworld Fine Wool Museum.
Nearby attractions: the Walter Battiss Museum in Somerset East and don't miss out on the biltong festival held on the 17th and 18th June 2016.
Next stop: Daggaboer farmstall, 225 km covered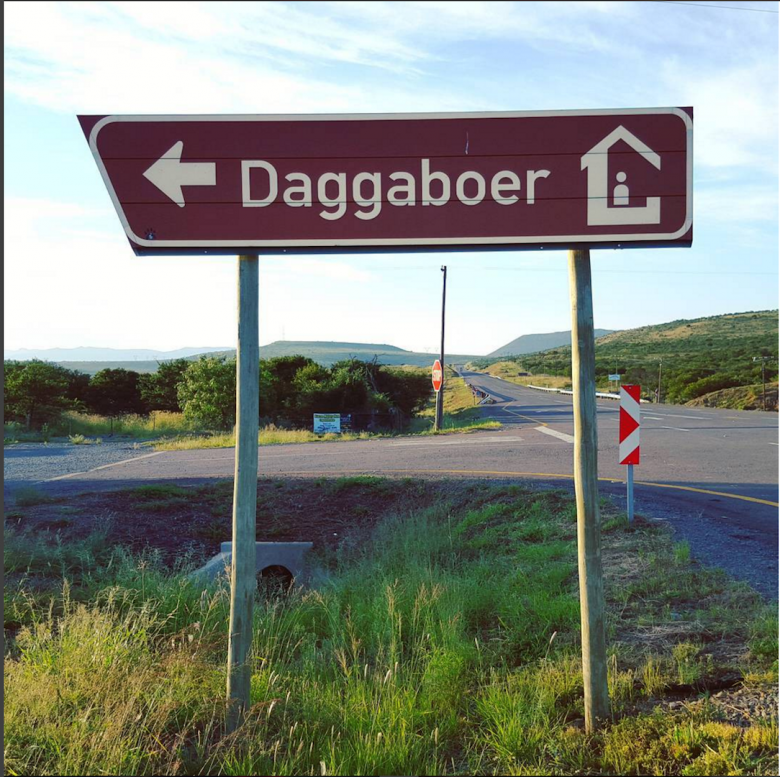 Courtesy of Cape Town Chaperones via Instagram
Voted the best farm stall in South Africa by Weg, like "Ronnie's Sex Shop" the "dagga" is a playful misnomer. There are more than 50 homemade jams and preserves from which to choose, including slap hakskeentjies (onions in a mild mustard sauce), boeremeisies (apricots in almond-infused witblits), and turksvystroop (thick prickly pear syrup) as well as dried fruit, Dutch cheeses, biltong, dry wors, snug sheepskin slippers and mohair blankets.
N10 | 35km after Cookhouse if you're driving from PE.
082 651 8627
Also read:
Next stop: Mountain Zebra National Park, 300 km covered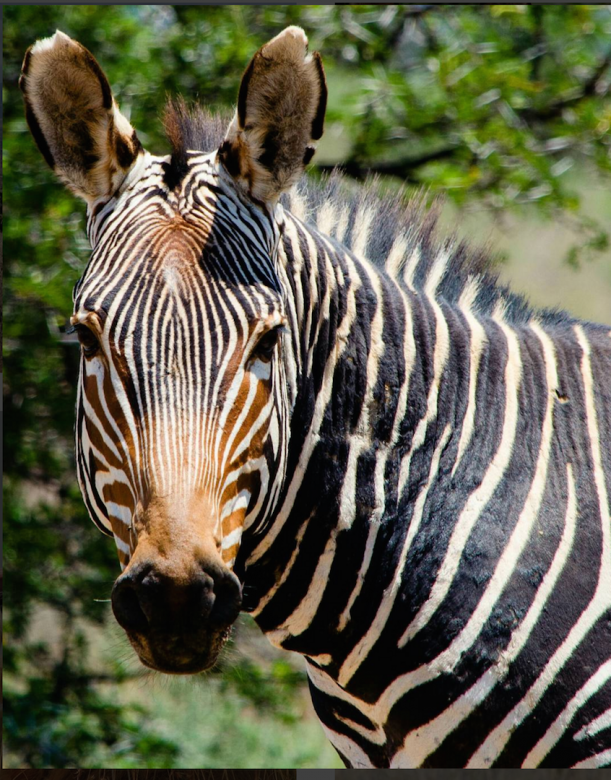 Courtesy of Wild Rethie via Instagram
The endangered Cape mountain Zebra is thriving in this beautiful park. Also look out for the Aardwolf, Cape buffalo, Cheetah, Blue crane and Denham's bustard. This malaria-free park offers a more relaxed safari experience. This is a wonderful and affordable place to stay on the first night of your road trip. Find more here.
Next stop: Pearston, 414 km covered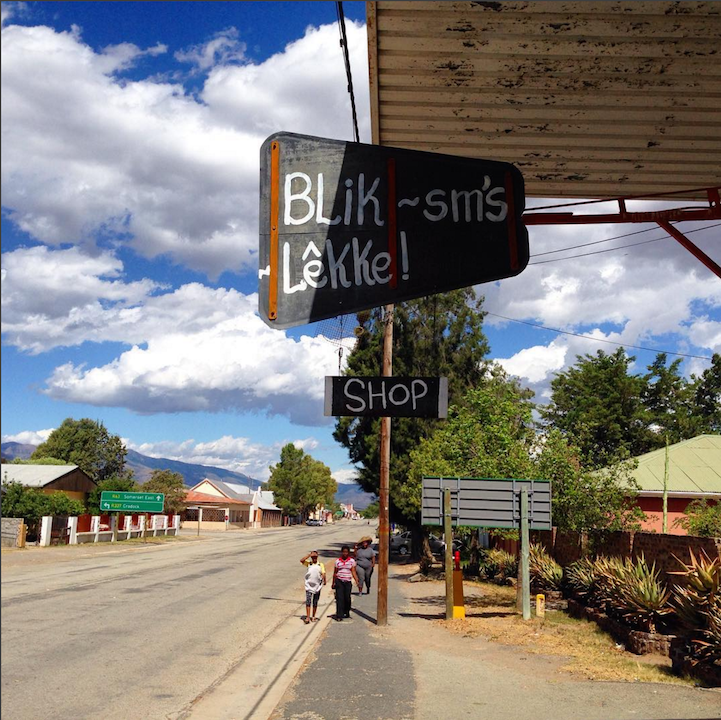 Courtesy of SA Venues via Instagram
Visit Eve Palmer's hometown, which provided ample inspiration for her beloved book "The Plains of Camdeboo." This is also a great stopover spot as the best things to do involve long walks, star gazing and taking time out.
Next stop: The Valley of Desolation, Graaff-Reinet, 491km covered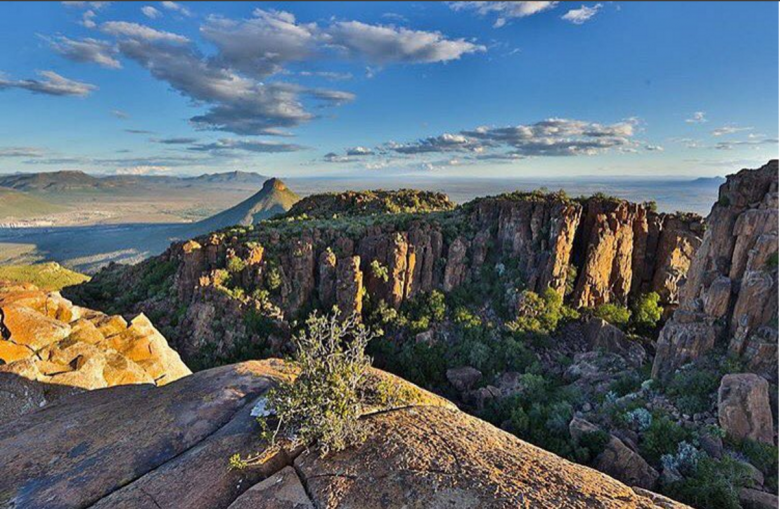 Courtesy of Graaff Reinet tourism via Instagram
Contrary to the name this is a photographer's paradise with dramatic scenery to rival the Grand Canyon. Look out for the rare Black eagle.
If you have the time: do an overnight hike in the park and explore the charming town of Graff-Reinet.
Next stop: Victoria West, 675km covered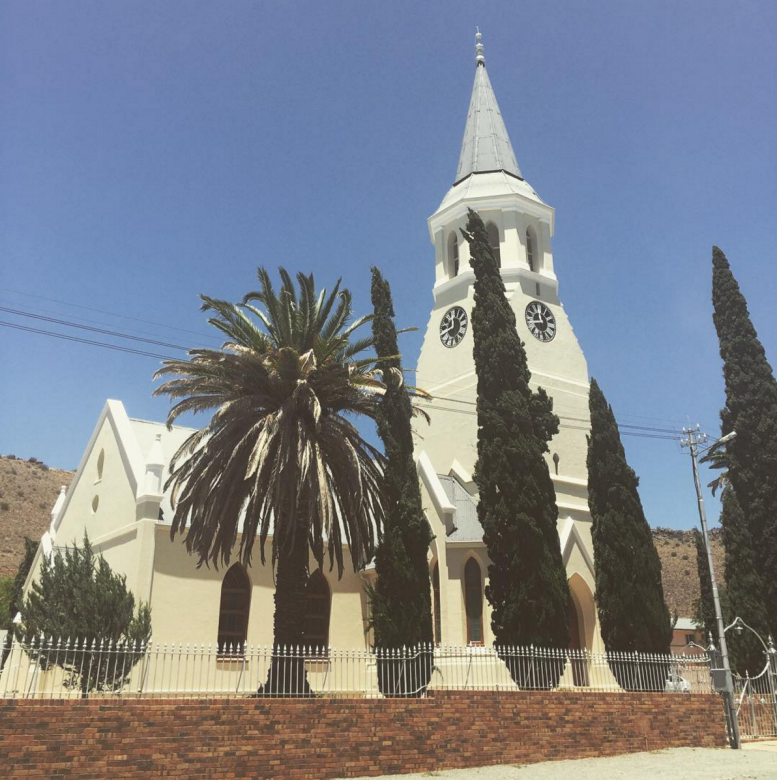 Courtesy of Carika via Instagram
The Mannetjies Roux Museum is a must-visit for rugby fans as is the Victoria Trading Post, owned by The Roux family. Hungry travellers will love a leisurely lunch as Karoo Deli in the main street. We recommend the lamb curry.
When to visit? September is the best time, when the Karoo flowers are in bloom.
Next stop: Carnarvon, 821km covered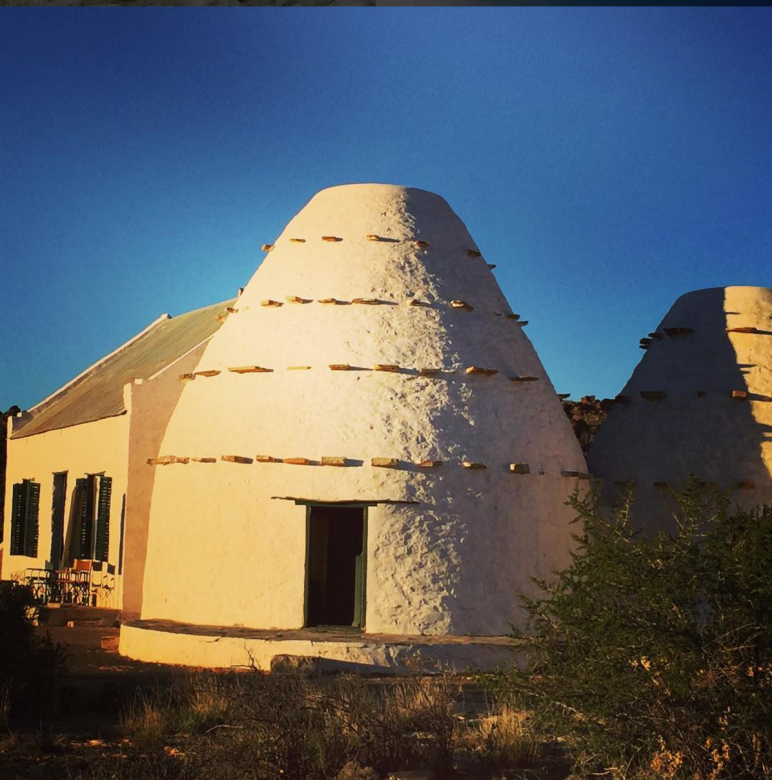 Courtesy of K De Tolly via Instagram
Courtesy of Ken Gerhardt via Instagram
Stay over in a real corbelled house. These fascinating domed-roof houses are made from flat stones – which were built between 1811 and 1815. This makes for a truly unusual and unforgettable memory. Discover the Karoo rhythm – there are still some people who rely on donkey-drawn carts here.
Next stop: Calvinia, 1088km covered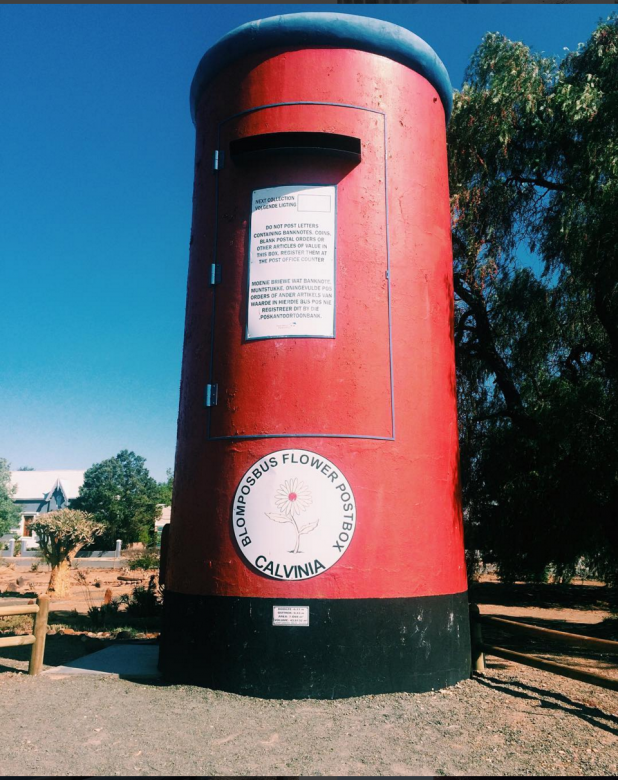 Courtesy of Nanh Vanwyk via Instagram
Visit the largest postbox in the world! Every letter that is posted from the gigantic postbox gets a hand-stamp with a flower as an emblem. The Calvinia Museum is also worth a visit. It is housed in a 1920's art deco styled Jewish synagogue.
If you have time: definitely visit the Akkerendam Nature Reserve, three kilometers north of Calvinia set in the Hantam mountains. Seek out the rare, indigenous star tree.
Next stop: Nieuwoodville, 1158km covered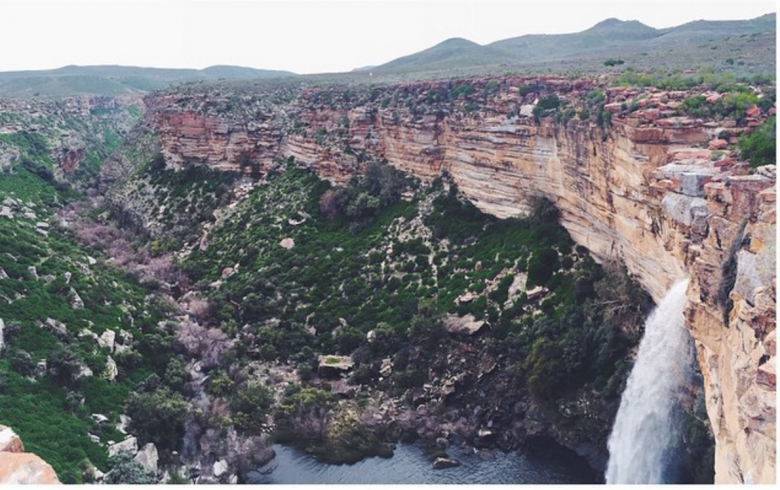 Courtesy of Nicole Sankta via Instagram
The Waterfall reserve is a must-visit as is the Neo-Gothic Sandstone Church and the Quiver tree forest.
If you have time: Stop in at Louise and Owen McGregor's inventive padstal oasis with stuffed hay bale men sitting outside in the sun beckoning you in. There's no shortage of quirk and character. at Baghdad Cafe.
30 km from Vanrhynsdorp on the R27 coming from Nieuwoodtville.
084 065 8464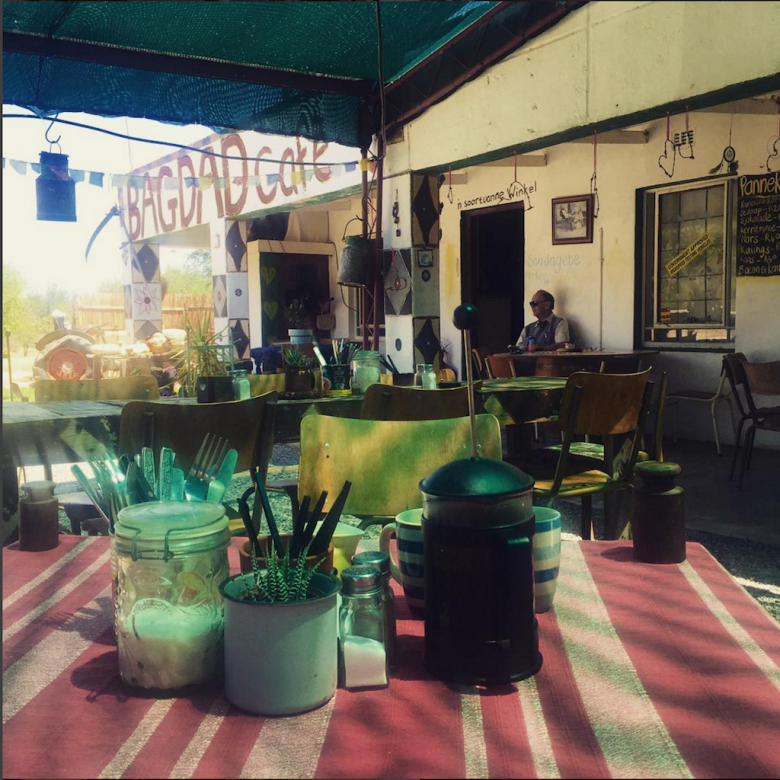 Courtesy of Ferdi Li via Instagram
Next stop: Vredendal, 1231km covered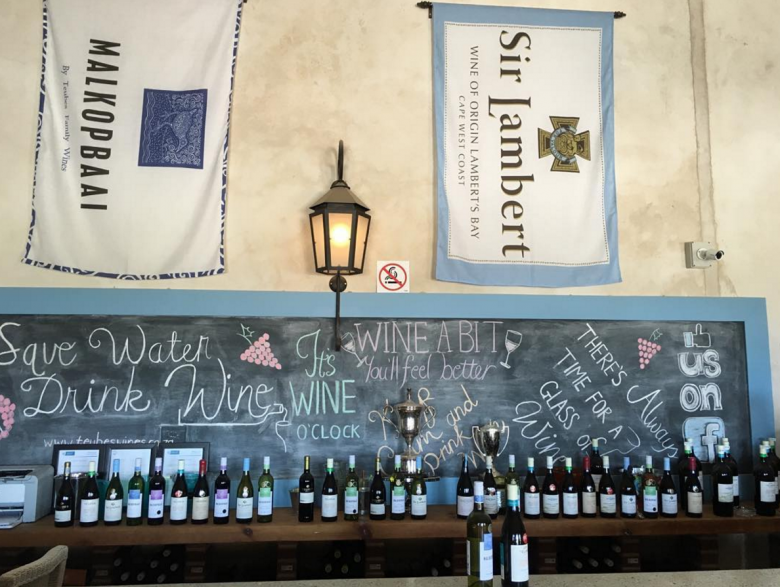 Courtesy of Heysundown via Instagram
Vredendal will feel like the big city after passing through all the small towns on this route. Time for some wine tasting at the boutique wineries in the area. Teubes Family Wines offer cheese platers in their tasting room. MelkboomsDrift Boutique Wine also features a lodge on the property which is a great idea if you choose to take your time and enjoy the slow life on the banks of the Olifantsrivier.
Next stop: Namaqualand National Park, 1486km covered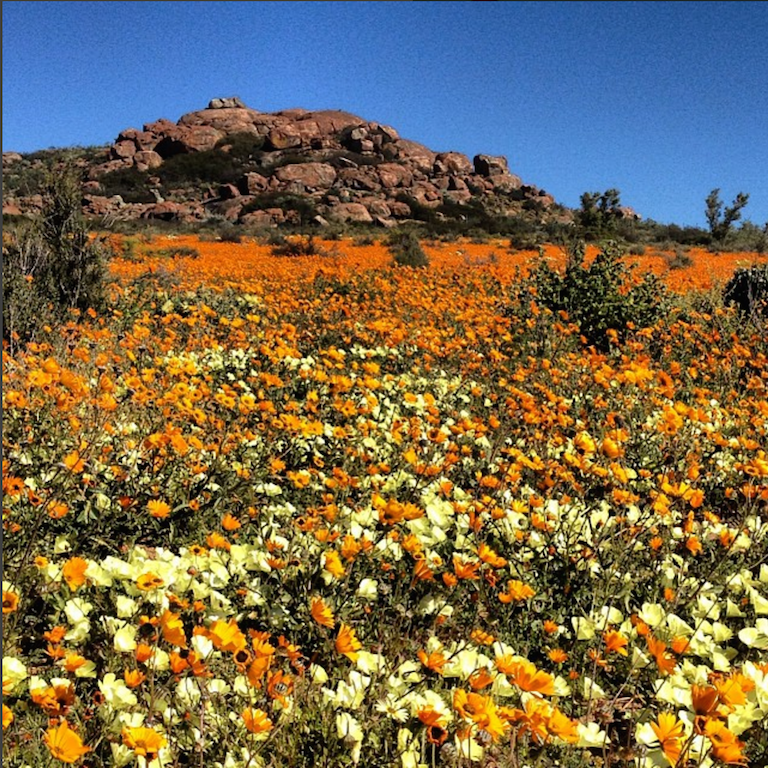 Courtesy of Nadya Glawe via Instagram
At a certain time of a year the landscape is transformed into a riotous celebration of spring. The desert landscape erupts into a fiery carpet of flowers like nothing you have ever seen.
The Skilpad rest camp in the Sanpark's Namaqua National Park is well-worth the visit year-round but especially during the flowers season in spring. Find out more here.
Destination: Hondeklipbaai, 1540km overall covered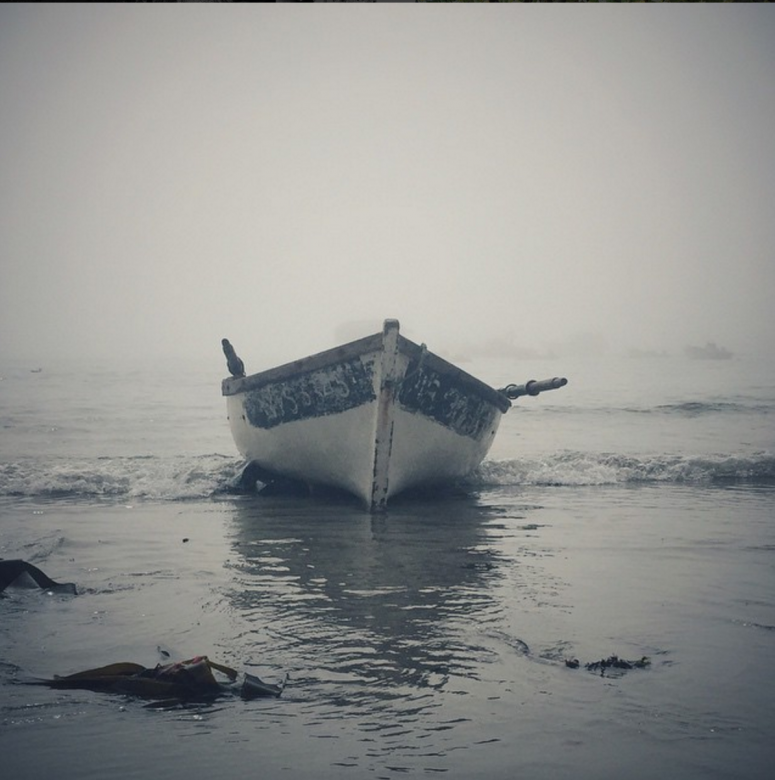 Courtesy of Allan Mcluckie via Instagram
At last you've made it to the freezing waters of the Atlantic, dip a toe into the sea to celebrate your epic cross-country road trip. Stay at Skulpieskraal with a view of the sea from your bed. They offer 6 pre-pitched tents under A-frame net shading. There are no power points, but there is lighting. This is a great alternative to the Namaqua Beach Camp for flower viewing. Their rates are extremely reasonable at R350 per night. Contact details: 076 430 8300 or visit the Skulpieskraal website.
There is so much to discover in our backyard, there's really no reason to get worked up about the exchange rate. Happy travels!