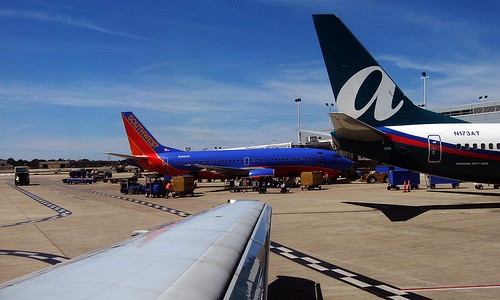 In the latest trend of airlines merging to gain the title of world's biggest airline and to broaden their routes in the U.S., Southwest Airlines becomes the next one to join in.  They have announced that they plan to purchase Airtran for a whopping $1.4 billion.  The most recent one that is about to be completed is that of United and Continental.
Southwest airlines currently serves routes that are…well…in the south and the west of the U.S.  They also are one of the few airlines that have refused to charge for checked bags and have done their marketing behind that and their low cost fares.  However, since they have been pretty restricted in their routes and looking for ways to break into the East coast market, buying Airtran will give them this option.
Airtran currently operates mostly out of Atlanta, which is one of the busiest connection airports.  Purchasing Airtran will allow Southwest to have a piece of the action in Atlanta, and also gives them access to areas like Boston, New York, and even Mexico and the Caribbean.  Airtran currently does charge for checking in bags, however, Southwest has mentioned that the fees for that should be reduced after the merger.
So who will be next to fall into this moving trend?  Who else do we have left?  American Airlines, JetBlue, U.S. Airways?  I guess we'll have to wait and see.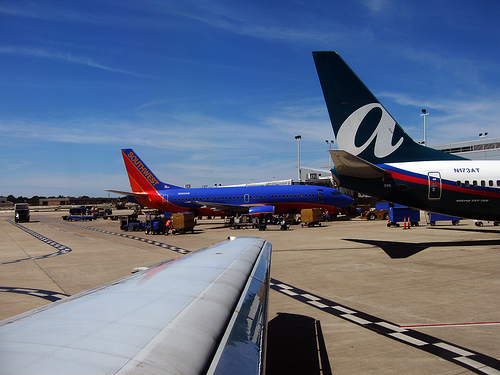 [boilerplate bytitle="Standard"]