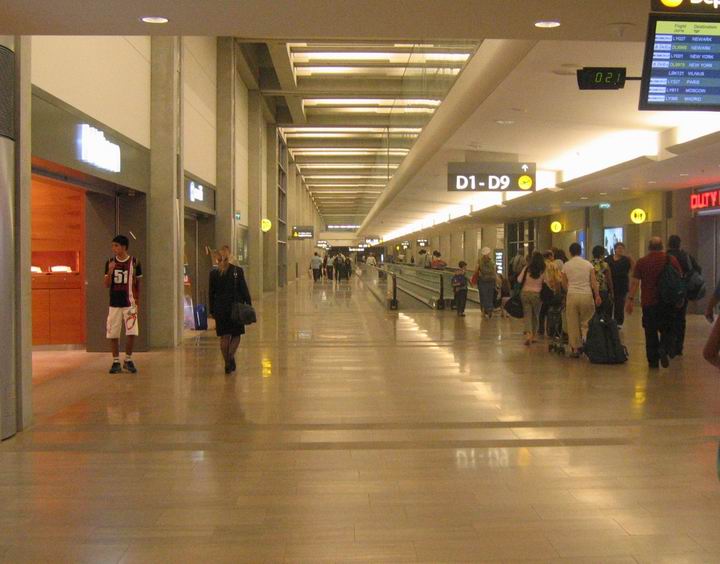 Recently the organization Airports Council International, including 1647 airports in 175 countries, published the results of its yearly survey measuring how satisfied travelers are with different airports. A total of almost 200 000 passengers were asked about everything from check-in to the gate. They answered 34 different questions about the airport service that they just experienced and the best airports in different categories were ranked.
The title "The Best Airport in the World" was won by the airport in Seoul in South Korea, followed by Kuala Lumpur in Malaysia. As mentioned above, the Ben Gurion Airport outside of Tel Aviv was chosen as the best airport in the Middle East. After that came the airport in Doha, in Qatar. Among the European airports Oporto in Portugal got the highest score, followed by Zurich in Switzerland. In North America, Dallas Fort Worth in the U.S. won before Halifax in Canada. The airport in Johannesburg was chosen as the best airport in Africa, followed by Cape Town. (Both of them are in South Africa.)
Since the character of an airport is largely due to the number of passengers, the airports were also divided into categories according to the number of travelers per year. Among the airports with 5-15 million passengers yearly, Tel Aviv came second after Central Japan.
At the Ben Gurion Airport the announcement about the outstanding results was obviously appreciated and it was reported that the airport during 2007 set a new record for the number of travelers, which last year passed the magical limit of ten million.
Photo: Beny Shlevich