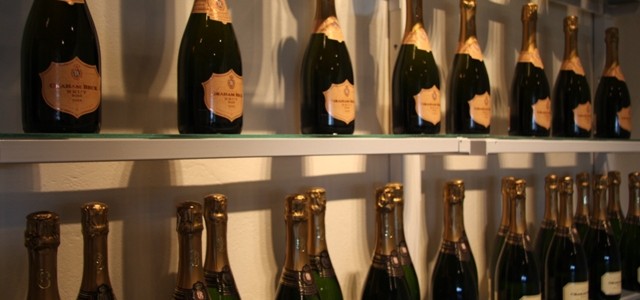 Recently I had the long awaited pleasure of attending the Robertson Wacky Wine Weekend festival (dubbed the WWW). It's something my friends last year did and I had been green with envy for missing – fair enough I was basking in some Mediterranean rays in Turkey, but for someone who suffers from the biggest FOMO (Fear Of Missing Out) ever, I was a little envious.
We made our way, late at night through to Montagu to pick up keys for the cottages we were staying in and then rushed back to Robertson to feast on our pre-booked lamb spit braai from Wandsbeck farm who had a marquee closer to Robertson at a local school. This was a rather cultural experience as, when we entered we were made to say grace, in Afrikaans, and were informed about the local church service on Sunday. The music also left for a very cultural experience for an English Durbanite when the likes of "Kaptein" by Kurt Darren and "Baby Chocolates" by Gerhard Steyn came on. A little unsettled by the foreign customs, I made sure to tuck into the most delicious lamb and salads, taking a "sluk" of wine every so often, which, in no time got me into the spirit of things.
The next day was dedicated to experiencing what was on offer at the different farms. Starting at the Southern end of the Bonnievale valley we made our way along the R317 towards Robertson sampling a vast array of  quality local wines – this valley is definitely more suited to white wines and in particular Savignon Blanc. Many of the farms also served local South African delicacies like Perlemoen (our local abelone) on a skewer, oysters and bubbly and local cheeses paired with wines. My favourite and most surprising farm as a farm by the unlikely name of "Quando", far from conjuring up images of 60's Italian pop bands, this "rustig" farm has lush gardens, is family run and everyone is made to feel like a personal guest, even during the popular and crazy wine festival. We were treated to home-made bread with olive tepanade and smoked snoek pate to accompany our tasting of their delicious wines, the most remarkable of which was their `08 Savignon Blanc.
Our afternoon we spent lounging on the lawns alongside the Breede River at Viljoensdrift, we purchased a picnic basket complete with local preserves, cheeses, cured meats and fresh-out-the-oven bread. We bought a bottle of wine and lazed the afternoon away with the setting of this wide river and it's cruise boat with the rugged Karoo hills behind – bliss.
The crown on this fantastic day was an evening spent at Arabella Wines who had a massive tent, bonfires and bucket-loads of cheap wine. We were treated to acts by the Dirty Skirts and The Wedding DJ's, and after a lot of wine, a lot of dancing and bonding as friends, it was time to hit the hay back in Montagu in our cozy little cottages. All-in-all a fantastic weekend, definitely worth it, don't forget the knock-off priced wine too!!
Check out our Flickr pics of festival.