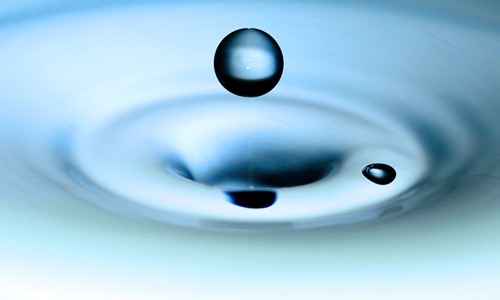 In a world where there's so much talk about the water crisis, it's important as travellers that we keep our knowledge correct and current. In a world where 884 million people (that's 1 in 8 ) lack access to clean water, how do we deal with this in an environmentally and culturally respectful way?
I know I don't drink enough water. While I drink Coke like it's going out of style, my water intake is usually insufficient. I'm lucky enough to spend most of my time in Australia, where (whilst shrinking!!) our clean tap drinking water is plentiful and available to all.
Here's some hard facts for those of you wanting to know:
3.5 million people die every year from water borne disease
Poor people living in slums pay 5-10 times more per litre than well-off people in the same city.
More people in the world have access to cell phones worldwide than clean toilets.
Every 20 Seconds, a child dies from a water related disease.
For me, that's totally unconscienable… this post takes me 20 minutes to write and in that time, 60 kids have died.
But all is not lost  and there's a number of organisations worldwide trying to save us globally from a water crisis. Google will provide you with an endless amount more information but here's at least 2 doing some great work
The One Drop Foundation
Water.Org
So as you travel, how can you be sensetive to this ever increasing worldwide problem?
Well… be midnful of your water useage, particularly in parts of the world where it's not abundant. Don't leave the tap running as you brush your teeth. If you can help it, don't wash your car so often, don't hose down concrete paths and generally try to prioritise your water use.
We're also very fortunate here in Australia that our water is federally analysed and must be provided with Flouride mixed in. This means all our tap water comes complete with a tiny percentage of Flouride in the mix. As such, our dental care is (by default) of a high standard.
Tap water is variable country by country and you should always take the time to find out if the tap water (or ice cubes) in the country you're visiting is safe to drink.
Courtesy of wikipedia
Table 2: Percentage of population with access to safe drinking water
Country
%
Country
%
Country
%
Country
%
Country
%
Albania
97
Algeria
89
Azerbaijan
78
Brazil
87
Chile
93
China
75
Cuba
91
Egypt
97
India
84
Indonesia
78
Iran
92
Iraq
85
Kenya
57
Mexico
88
Morocco
80
Peru
80
Philippines
86
South Africa
86
South Korea
92
Sudan
67
Syria
80
Turkey
82
Uganda
52
Venezuela
83
Zimbabwe
83
Note: All industrialized countries (as listed by UNICEF) with data available are at 100%
So, some interesting facts to think about.
Of course, if the tap water isn't safe… boiling it or throwing in Iodine usually does the trick and of course bottled water seems to be available in the farthest reaches of the planet now – however, these come with their own environmental concerns.
Wherever your adventures may take you, try to keep this precious environmental resource in the back of your mind, it'll make for a better time away and make the locals alot more comfortable with you.
Till next time 🙂
[boilerplate bytitle="Standard"]