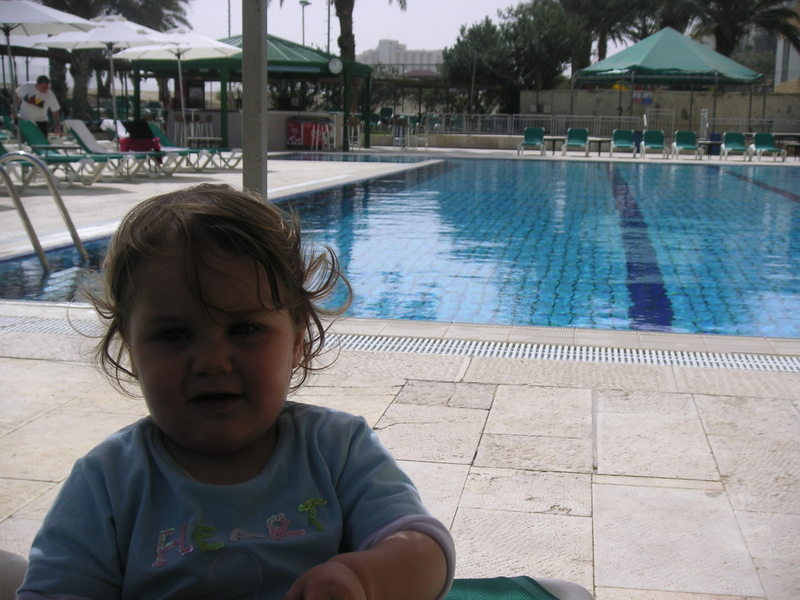 If you are looking for a hotel by the Dead Sea, I can highly recommend the five-star Moriah Plaza (previously Sheraton). It is one of few hotels from which you can walk directly to the Dead Sea with its healthy, mineral-rich water. However, this is only one of the advantages with the Moriah Plaza.
The hotel consists of three hundred rooms and suites of high quality, an extraordinary restaurant with a buffet offering everything you can think of for breakfast, lunch and dinner, entertainment 24 hours a day, activities for children, etc. The view from the rooms is also fantastic, with magnificent mountains in the background and the exceptionally beautiful blue sea beneath the balcony.
For most visitors the main reason to go to the Moriah Plaza is to enjoy the water and there are several opportunities to do so. As mentioned above, it is only a short walk to the Dead Sea and the hotel also offers a large and nice outside swimming pool (see the pi.jpgcture). In the hotel there is a spa, which is included in the price for the hotel room. It consists of a swimming pool with mineral-rich water from the Dead Sea, a Jacuzzi, a sauna and much more. For a fee, you can enjoy treatments with mud from the Dead Sea, sulphur pools, massage, etc.
If you are looking for relaxation during your next vacation, I can thus warmly recommend a stay at the Moriah Plaza hotel by the Dead Sea.