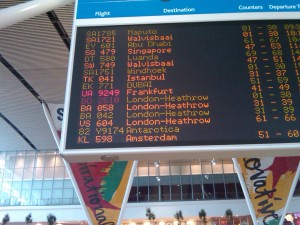 When booking with Travelstart, we always say, "it's like being your own travel agent." Well, all travel agents need to know their airport codes like the back of their hands, so it's time to see how good a travel agent you really are! Grab a piece of paper and take this quiz on airport codes from around the world.
The answers are right at the bottom of the page, but no cheating please 😉
Which cities are these airports in?
Question 1
JNB
Question 2
LHR
Question 3
JFK
Question 4
BKK
Question 5
AKL
Question 6
MAD
Question 7
HKG
Question 8
NBO
Question 9
YYZ
Question 10
EZE
Scroll down for the answers…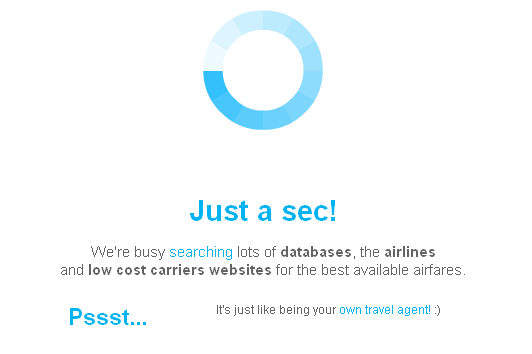 Q1: JNB = Johannesburg (OR Tambo Airport) – South Africa
Q2: LHR = London (Heathrow Airport) – United Kingdom
Q3: JFK = New York (John F Kennedy Airport) – United States
Q4: BKK = Bangkok (Suvarnabhumi Airport) – Thailand
Q5: AKL = Auckland (Mangere Airport) – New Zealand
Q6: MAD = Madrid (Barajas Airport) – Spain
Q7: HKG = Hong Kong (Chep Lap Kok Airport) – China
Q8: NBO = Nairobi (Jomo Kenyatta Airport) – Kenya
Q9: YYZ = Toronto (Pearson Airport) – Canada
Q10: EZE = Buenos Aires (Ministro Pistarini Airport) – Argentina
1-3 out of 10: You need to travel more! Time to book an overseas trip, like yesterday!
4-6 out of 10: A few more overseas trips are in order to brush up your knowledge…
7-9 out of 10: You're a veritable travel agent, well done!
10 out of 10: Are you looking for a job in travel?
Well? How did you do? Leave your score out of 10 in the comments below!