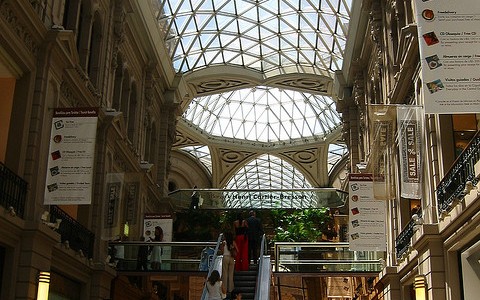 Tourism in Buenos Aires is on the rise following the country's long recession, while many in Argentina have less to spend, tourists are raking in deals with cheap accommodation and discount shopping. There are loads of things to do in Buenos Aires for the visitor, from the obvious to the adventurous, here are our top recommendations.
Top international fashion shopping in Buenos Aires
Being the big cattle-ranching nation Argentina is, it's no wonder you'll find loads of leather goods like bags and shoes at a decent price all over Buenos Aires. But B.A. – as it's known for short, is great for all sorts of fashion too, like Patio Bullrich,  a 19th century cattle auction house now converted into a shopping centre featuring high fashion brands like Dior, Swarovski, Armani, Lacroix and and many more. Also make a trip down Calle Florida (Florida Street) for other haute couture and upmarket malls like Galerias Pacifico.
Argentina's Gauchos make for a great day trip
For a great day trip out of Buenos Aires, make your way on an organised tour to a Gaucho ranch makes for a great thing to do in Buenos Aires. Gaucho's are South American versions of the US's cowboys, so on the trip you'll be treated to displays of lasso tricks and get the chance to horse-ride with the  the cowboys of the Pampas as well. You'll also be treated to the quintessential big barbecue – Argentina is famed for it's abundance of quality beef, it's a great cultural experience.
Buenos Aires is the capital of tango, make sure you take in a show
Tango is both a dance and music revolution which began in Argentina and Uruguay in the late 19th century, today Buenos Aires is world renowned as the capital of Tango. It's advisable to make an evening out of the experience by booking into a reputable Tango restaurant where a show is provided with dinner, it might be pricey, but it's worth it! You can also watch buskers dancing a more informal tango in La Boca, the area famed for its brightly coloured houses.
Take a day trip to Colonia in Uruguay
Buenos Aires lies on the banks of the Rio de la Plata which forms the border between Uruguay and Argentina, so naturally, if you're in Buenos Aires, Uruguay isn't far away. Add another stamp to your passport by taking a trip over to Colonia del Sacramento on the Uruguayan side. As a South African, you don't need a visa to visit Uruguay's oldest town filled with well-preserved colonial architecture. Wander the cobbled streets to visit sights like the old lighthouse, Portuguese museum and the city gates, or sip a coffee at a local cafe.
Tango pic from dckf on Flickr
Galerias Pacifico pic from paula moya on Flickr
[boilerplate bytitle="Standard"]