Since Sun City's inception in 1979, the North West province has never looked the same and is virtually synonymous with the luxury resort that sprawls within its confines. There is a seemingly endless array of things to do in Sun City. The Palace of the Lost City comes to mind for most, as the crowning jewel at the heart-centre of this 'World within a City'. We've compiled the top 10 attractions so that you can enjoy a world of fun at Sun City and make the most of your stay under the African sun.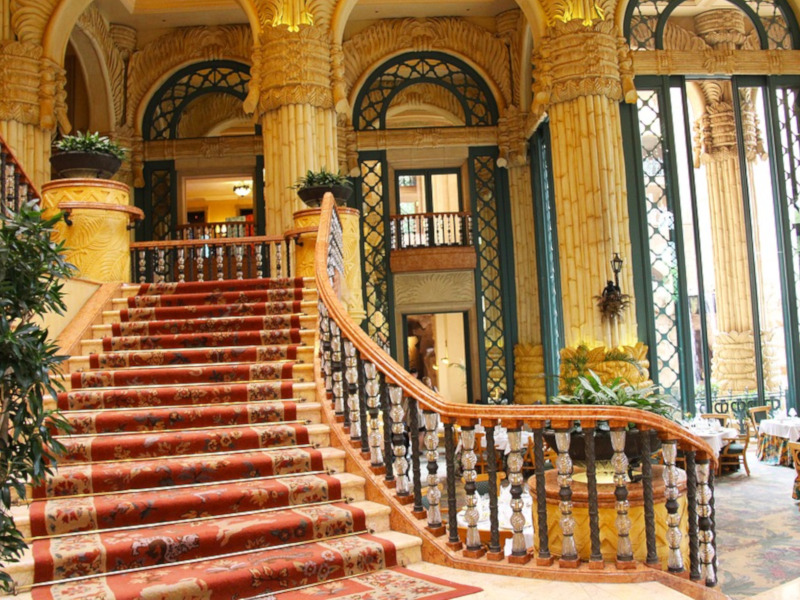 Valley of Waves
One of the most notable attractions at Sun City is the Valley of Waves. Whether you are looking to kick back to sweet beats poolside – cocktail in hand – or more into body-surfing the waves of the Roaring Lagoon, there's something for everyone. After more of a thrill? Slip and slide on the Temple of Courage and its cascading counterparts – Boomerango, Nobles Decent, the Viper, the Mamba, the Tarantula and Scorpion waterslides.
The Maze of the Lost City
Lose yourself amongst the semi-ruins of an ancient Mayan city at the Maze of the Lost City! With towering stone walls lining your path (or obstructing it) and peepholes to give you direction along the way, there's no telling where you will end up or how long it will take you to get there. Make a quick exit at strategically placed gates if the maze becomes too much, and settle in with an ice-cold craft beer overlooking Sun City at the Maze refreshment area.
Sun City Casino
Up the ante and try your luck at the Sun City Casino. Dating back to 1979, but in no way outdated, the casino has recently seen a refurbishment and boasts hundreds of exciting, rambling slot machines and numerous table games, from American Roulette to Blackjack and Baccarat. Open seven days a week and 24 hours a day, there's always time to make your play.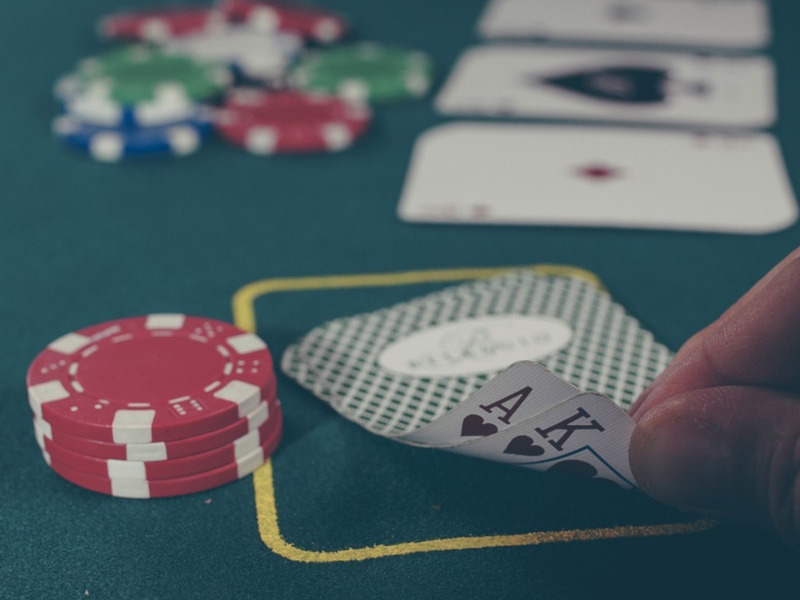 Sun Central
Shop, eat and play as you make your way over two levels of pure thrills at the Sun City Entertainment Centre. Catch a concert or event at the Sun City Superbowl or whittle away the hours at an array of restaurants and retail stores. Watch the latest blockbuster at the Moviezone, or 'make shapes' into the early hours at Silhouette Nightclub. Also not to be missed is the South African Hall of Fame, which is dedicated to celebrating South African icons and sporting greats through a high-tech, interactive exhibition.
Golf
Another of the most notable things to do in Sun City, the luxury resort boasts not one, but two top-notch golf courses. Designed by the legendary Gary Player himself, the Gary Player Country Club is one of the best golf courses from around the world and is an 18-hole par-72 award-winning walking course set within the crater of an extinct volcano. Following closely in the footsteps of the original is the Lost City Golf Course, an 18-hole par-72 course complete with live crocodiles in its bushveld type terrain.
Health and Beauty
For a tranquil escape from the bustling array of Sun City activities, spend a few hours or a day in one of the health and beauty retreats. The Gary Player Health Spa and beauty salon is a well-deserved escape in the Gary Player Country Club, while the Royal Salon offers sanctuary in the Palace of the Lost City. For a quick pick me up, pop into Sorbet, and not forgetting the boys, the Legends Barbershop at Sun Central offers an array of grooming services for men.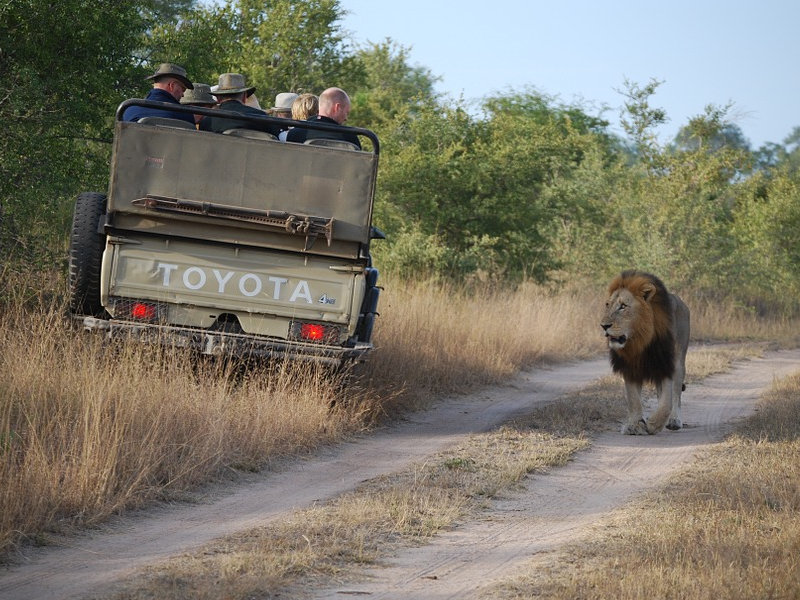 Safari
One of the most family-friendly things to do in Sun City is a day safari or bushwalk, roaming amongst indigenous fauna and flora while soaking up the sun and surrounds.
Letsatsing Game Park
Bordering Pilanesberg National Park, Letsatsing is a 700-hectare game park within the confines of Sun City. Enjoy a guided family bushwalk, learning about the numerous wildlife that calls the park home. Don't forget to pack the sunblock!
Pilanesberg National Park
Nestled in the crater of an extinct volcano, Pilanesberg National Park neighbours Sun City and makes for the perfect malaria-free Big 5 safari experience. Located in a transitional zone where the Lowveld meets the Kalahari, explore part of the 55,000-hectare reserve on a game drive.
Also read: Top tips for visiting Pilanesberg National Park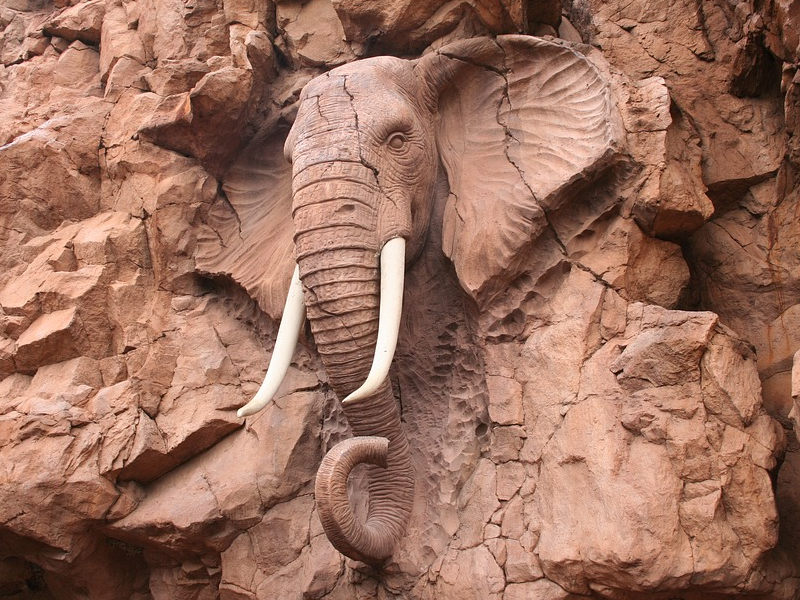 Outdoor adventures
Get your sports, fitness and outdoor kicks with a wide array of adventure activities. Be sure to check out some of these top outdoorsy and adrenaline-inducing things to do in Sun City:
Quad biking
Trail running
Mountain biking
Mountain bike trails are open in summer from 06:00 – 17:00 and in winter from 07:00 – 16:00
Hot air balloon safari
For something special, get a panoramic perspective of the North West by hot air balloon! Take to the skies and soak up the views of Sun City and the Pilanesberg National Park, keeping a keen eye on the landscape for sightings of rhino, zebra, antelope and buffalo below.
When to go: Departures daily in the early morning (weather dependent) – Booking is essential via Mankwe GameTrackers in Sun City.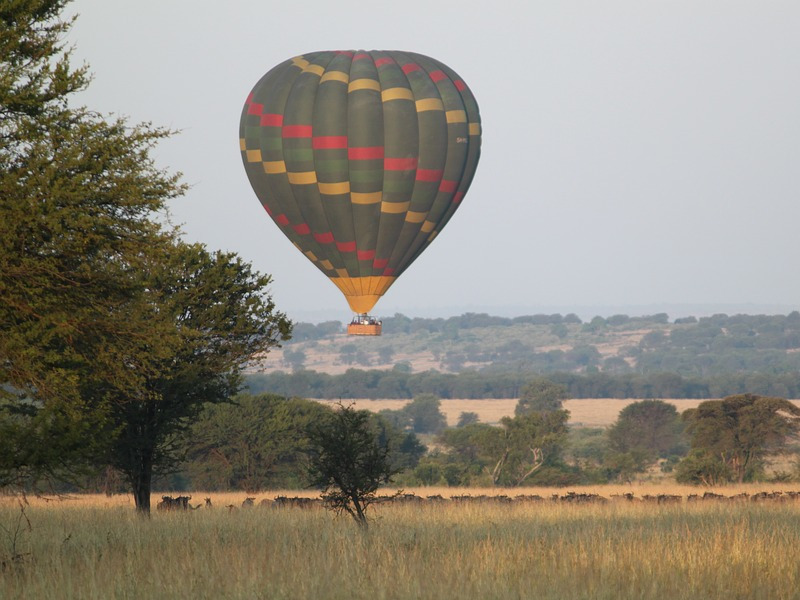 Sun City Waterworld
Not to be confused with the Valley of Waves, make a splash at Sun City Waterworld! This man-made lake is host to the best water activities in the North West, including water skiing, parasailing, jet skis, tube rides, bumper boats, a five-person wake-snake and the 'Jetovator' or flying, water-propelled seat. Back on land, there's also a scratch patch full of precious stones, rock venture golf, miniature Formula 1 track, and train rides.
Nightlife
Once the day is done, head for Vibes sports bar to catch a game on the big screen, an ice-cold drink and maybe even a few rounds of karaoke!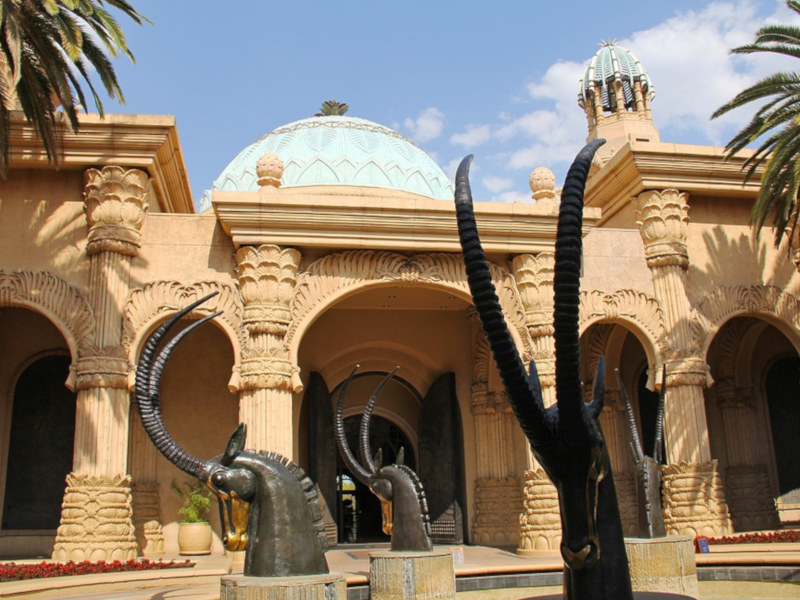 Now that you know about all the incredible things to do in Sun City, do you feel like you're missing out on the fun? It's time for a well-deserved break! Book a holiday at Sun City and get in on the action asap.
We can help you find cheap flights to Sun City and an array of accommodation in Sun City and its surrounds.
Sign up to our newsletter to stay up to date on the best travel news and deals in South Africa and beyond.
Have you experienced this world within a city? We would love to hear about your Sun City escapades!
All information on this blog page was correct at the time of publishing and may change at any time without prior notice. Travelstart will not be held liable for loss or inconvenience resulting from the use of out-dated or incorrectly noted information.